So many years after the disbandment of Grateful Dead that in turn relocated tens of thousands of devoted tour followers to various other acts and bigger life purposes, folks still crave that familiar feeling that kept them on tour. It didn't only come from the music that Garcia and the gang connected with so many people through, but the sense of community and thriving weirdness that expanded continuously over decades of different intersections. The most successful aspect of the Lockn' Festival in addition to the fabulously staked lineup of contemporary and legendary classic rockers was the attention put toward the full experience of creating a modern Grateful Dead family festival. If you walked around the art vendors in the festival grounds you might have run into Sam Cutler, once the tour manager for both the Rolling Stones and Grateful Dead. Iconic for taking the Dead to Europe in 1972 and surviving the colossally frightening Altamont Speedway 69' event, Cutler is just as much of a part of the music and the musicians performing. Cutler was promoting his autobiography You Can't Always Get What You Want and was mingling with festivarians all weekend long. You could also check out the Garcia's tent in the campground area, an extension of the Garcia's Bar at the Port Chester Capitol Theatre. Garcia's at Lockn' played classic Grateful Dead and Garcia Band concerts all weekend long, in addition to a really cool exhibit.
Saturday's lineup was perhaps the most exciting slate of performers for the entire weekend. Hopefully you were up early enough to make it to Keller Williams, Keith Moseley and Jeff Austin's Grateful Grass set at the Triangle Stage. Admittedly and regrettably I missed this set, but those in attendance surely got an entirely different set of grace-laced Dead favorites, featuring as well Jason Carter of Del McCoury Band on fiddle. Quite the way to start the day, in the shaded woods none-the-less. I needed to save my energy for a personal favorite, a special set from Appalachian picking master Larry Keel, performing alongside the King of Newgrass, Mr. Sam Bush. Bush & Keel are both virtuosos of their own craft, right at home in the Blue Ridge Mountain area, a breeding ground of grassy inspiration. Keel could be looked at as a continuation of the evolving style of grass that Bush helped pioneer in the later 1960s with his groundbreaking group Newgrass Revival. Never having witnessed the two jam together, I was right and ready for the opening act of Lockn' Saturday.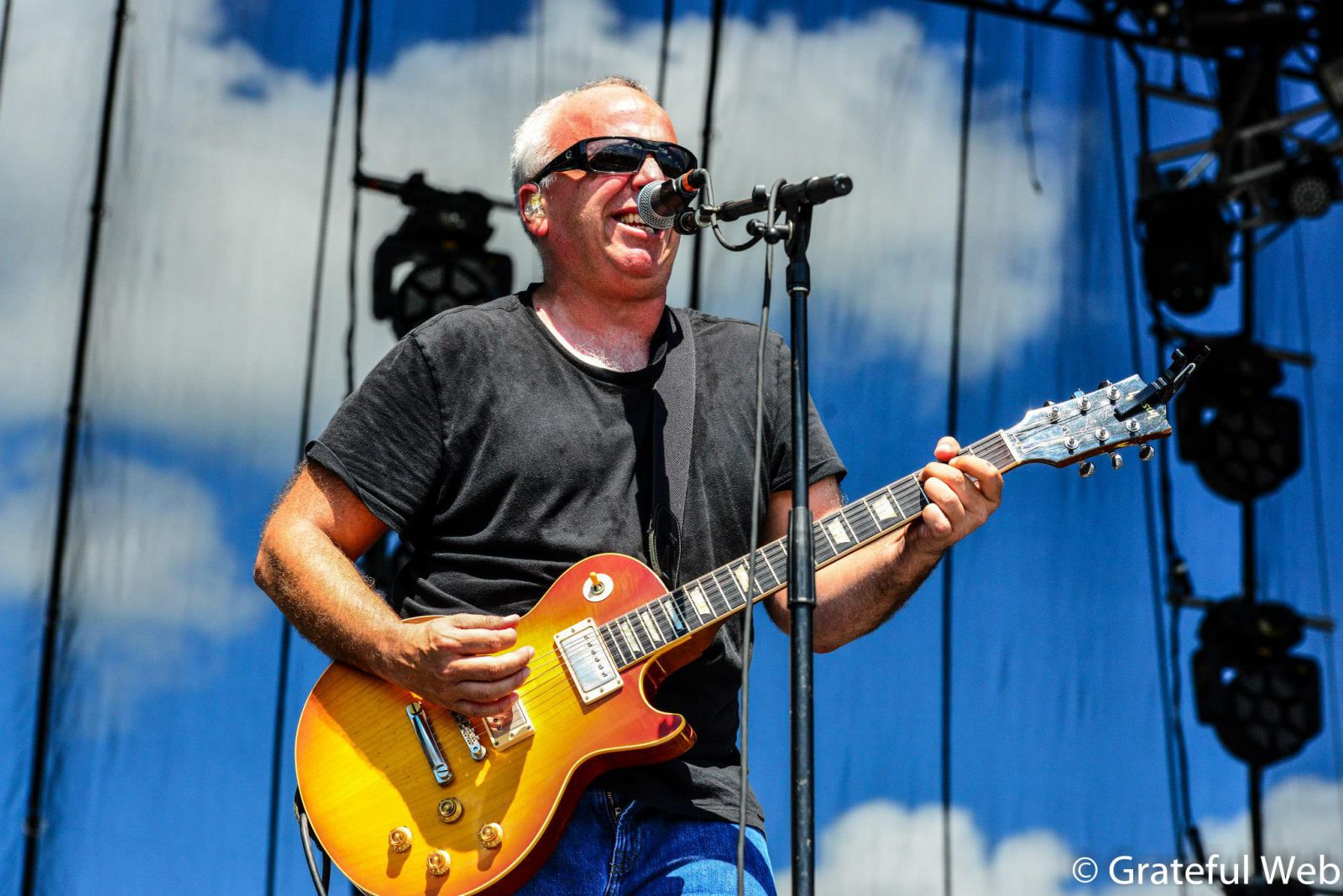 Sure enough, Larry's lovely wife and musical partner Jenny Keel was right there beside them on a steady standup bass. The trio worked through bluegrass essentials like "Whitehouse Blues," and "Lee Highway Blues," and Keel originals like "Woodchuck." The wiser folks at the festival made it out early for this strangely intimate gem. One hour was a little less than I could have hopped for, but Aaron Freeman of Ween's new group, simply named "Freeman" played next on the Ridge Stage. Their progressive rock, country-twanged, meddle-laced style was a sure win for fans of the cult phenomenon Ween, and undoubtedly made new fans in the process. Though the music of Freeman is a challenging blend of music, eclectic is what the festival is all about.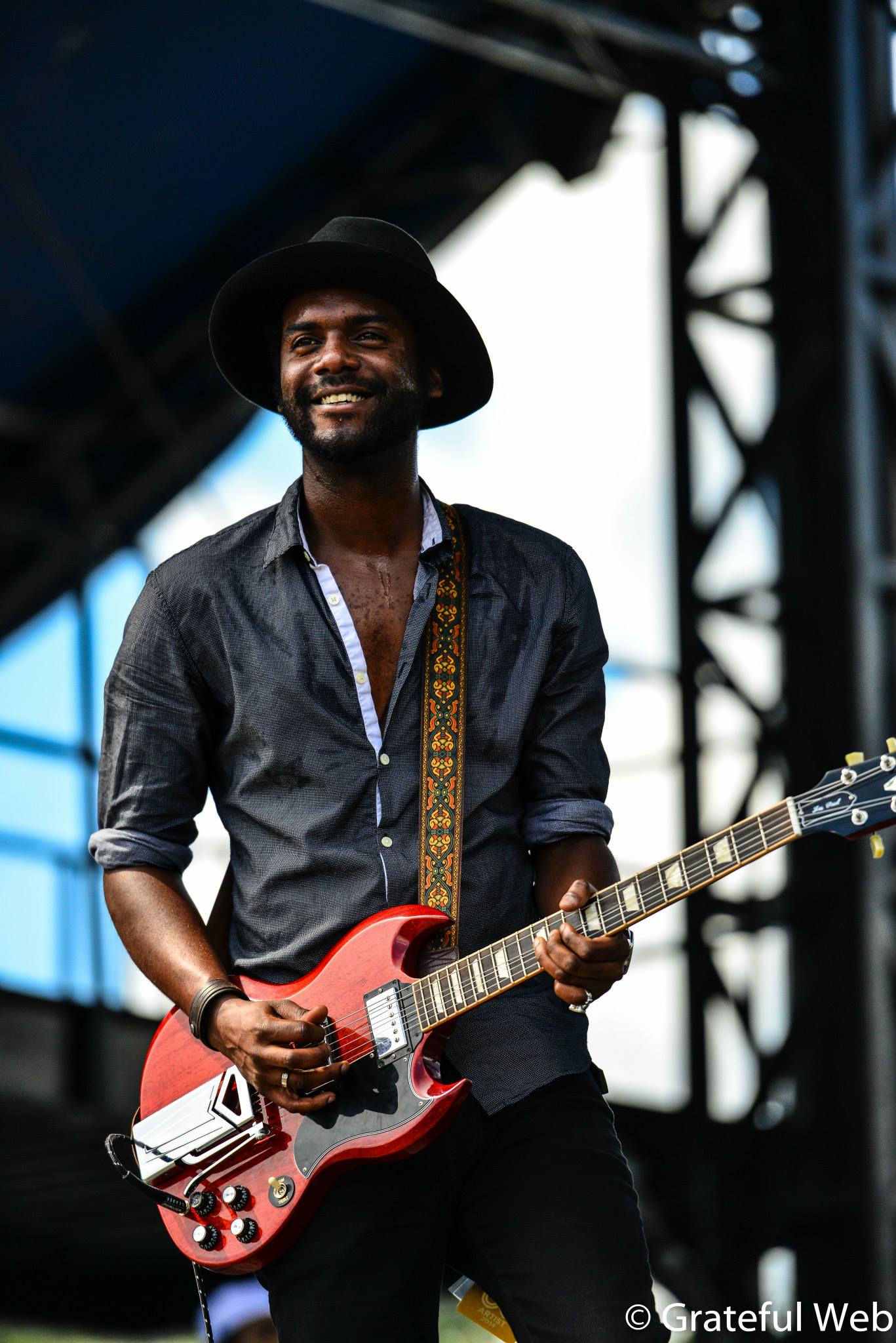 One of the finest varietals in Lockn's lineup came with Grammy winner Gary Clark Jr., whose Texas inspired blues and soul rock has earned the guitarist/singer/songwriter years of successful touring and collaboration.  Never having seen Clark live I was ready for his smooth vocals and famous fuzzy guitar styling. Right at home as a live performer, the Lockn' crowd seemed familiar with his show which included staples like "Things Are Changing," and the "Third Stone From The Sun/If You Love Me Like You Say" medley. Again, so many artists and each would have kept the crowd engaged for hours. But keeping things succinct it was time to bring at Tedeschi/Trucks Band. Derek Trucks, guitar prodigy who rose to fame as a young man with the Allman Brothers in the late 1990s, and rock/soul artist Susan Tedeschi have two fabulous studio albums, a live album, and a gigantic ten-plus piece band to bring together a gumbo of soul, rock, jazz, rhythm & blues, delta blues, funk, and whatever else naturally fits right in.
Fans that were lucky enough to catch their intimate Friday night (or technically Saturday morning) Triangle Stage performance were treated to two sets from the band. The main stage had the band performing originals like "Bound for Glory," and "Midnight in Harlem." This was the first time I had seen the band since they released their new studio album Made Up Mind, which came out around this time last year. The new material continues to strengthen this sustained band, which will undoubtedly continue to be the main project for both Susan and Derek, as the Allman Brothers are off the road as of this fall.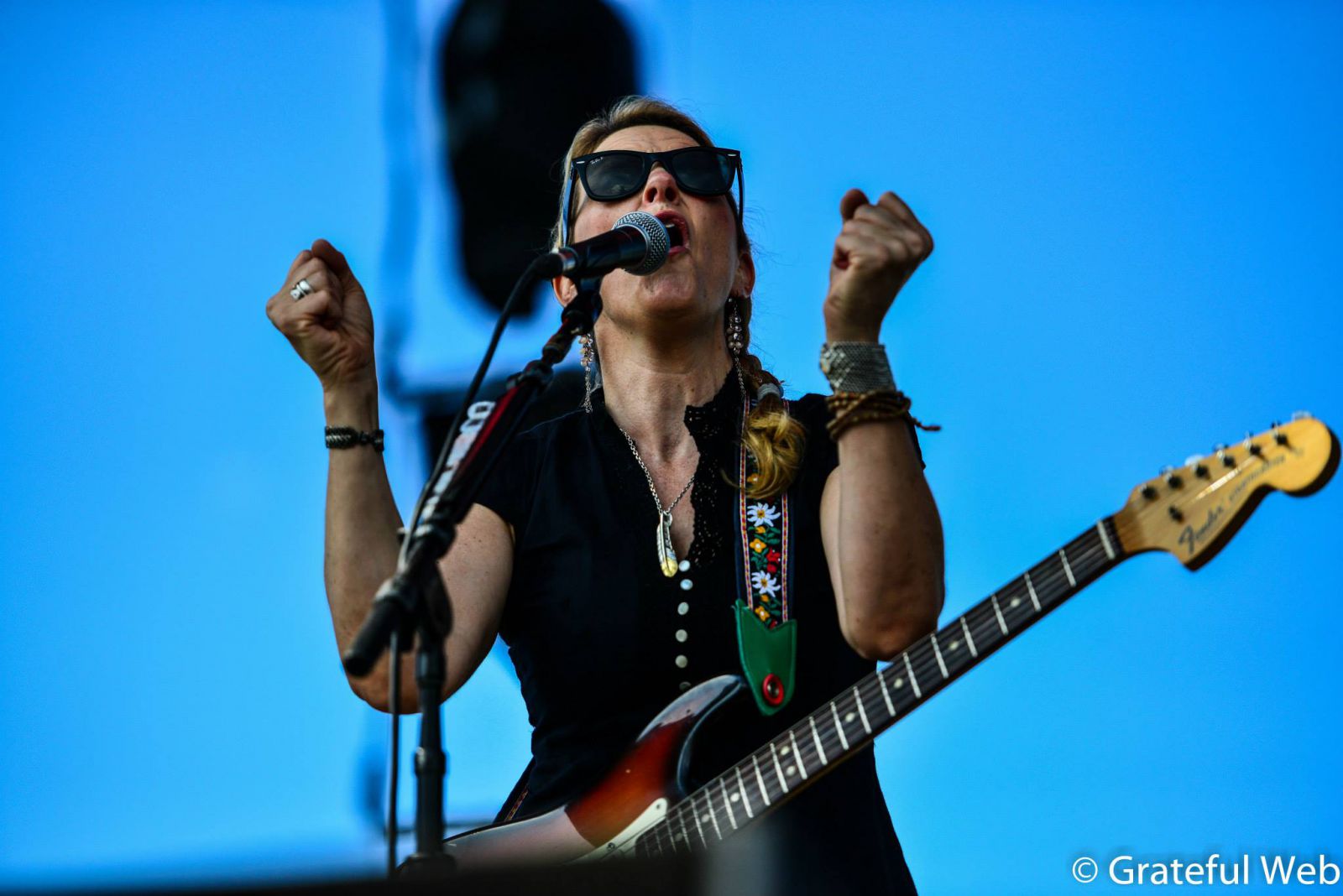 My biggest "cross-off-the-bucket-list" for the festival was the two Wilco performances who performed memorable sets on both Saturday and Sunday of Lockn'. Bandleader and Guitarist/Vocalist Jeff Tweedy's style will never be fully done justice through words. Wilco is the perfect example of a band that will be marginalized poorly through mainstream necessity to label a band's style or genre. Wilco has organically created their unique brand of Americana. Sometimes folk or country, other times hard rock. So really, why label? They seem to have evolved into something that has gained them adoration for doing their own thing. I was thrilled to also see ace Avant-guard guitarist Nels Cline performing with Wilco. The jazz guitar virtuoso joined the band permanently in 2004 and expanded upon their ambient soundscapey method of jamming. Wilco is as much of a band to admire in a live setting for as great of studio masters that they are. Saturday's Lockn' set was an array of old and new Wilco tunes, including "I'm The Man Who Loves You," "Forget the Flowers," "War on War," and a triumphant "Laminated Cat" to close their Saturday set. Also memorable was Tweedy's odd-ball stage banter, engaging the audience in an unusual take on call-and-response. Promising an entirely different set of songs the next day, Wilco was a huge hit at Lockn'.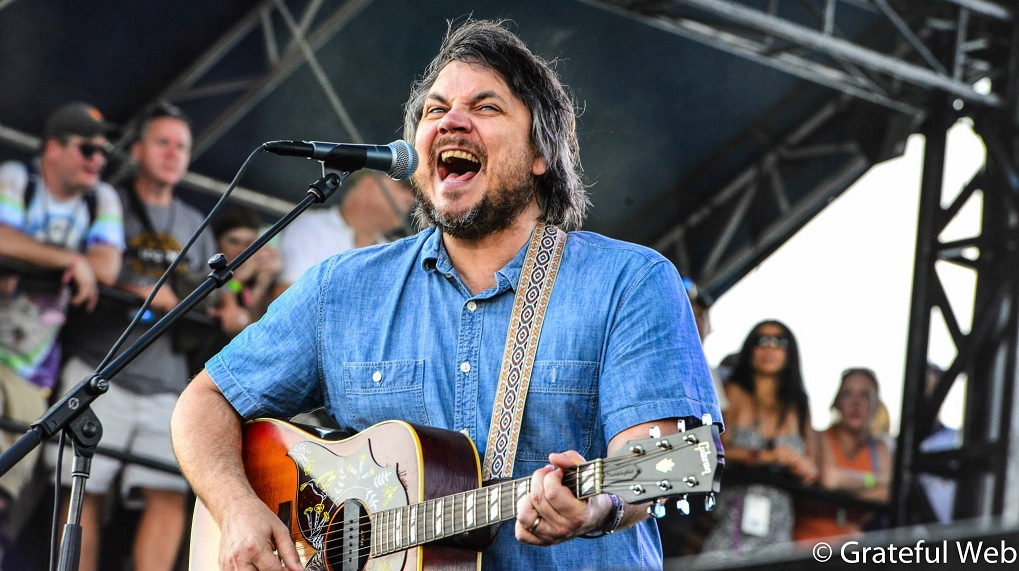 The only disappointment of the weekend was an unexpected weather delay that interrupted a triumphant second Phil Lesh & Friends performance. Phil performed with guitar gods Warren Haynes and John Scofield, alongside fusion-jazz pianist John Medeski and badass drummer Joe Russo. This festival had a firm rooting in Grateful Dead music and culture, and the crowd was ready for a full two plus hours from the band. The show was faring strong with a punchy "Goin' Down the Road Feeling Bad" opener into a country western twanged "Mississippi Half-Step" with Phil on lead vocals. The rest of the shortened set was highlighted by an unusually striking rendition of "Eyes of the Word" and an acid-laced "Caution" jam with Warren Haynes channeling the Pigpen led primal Dead classic.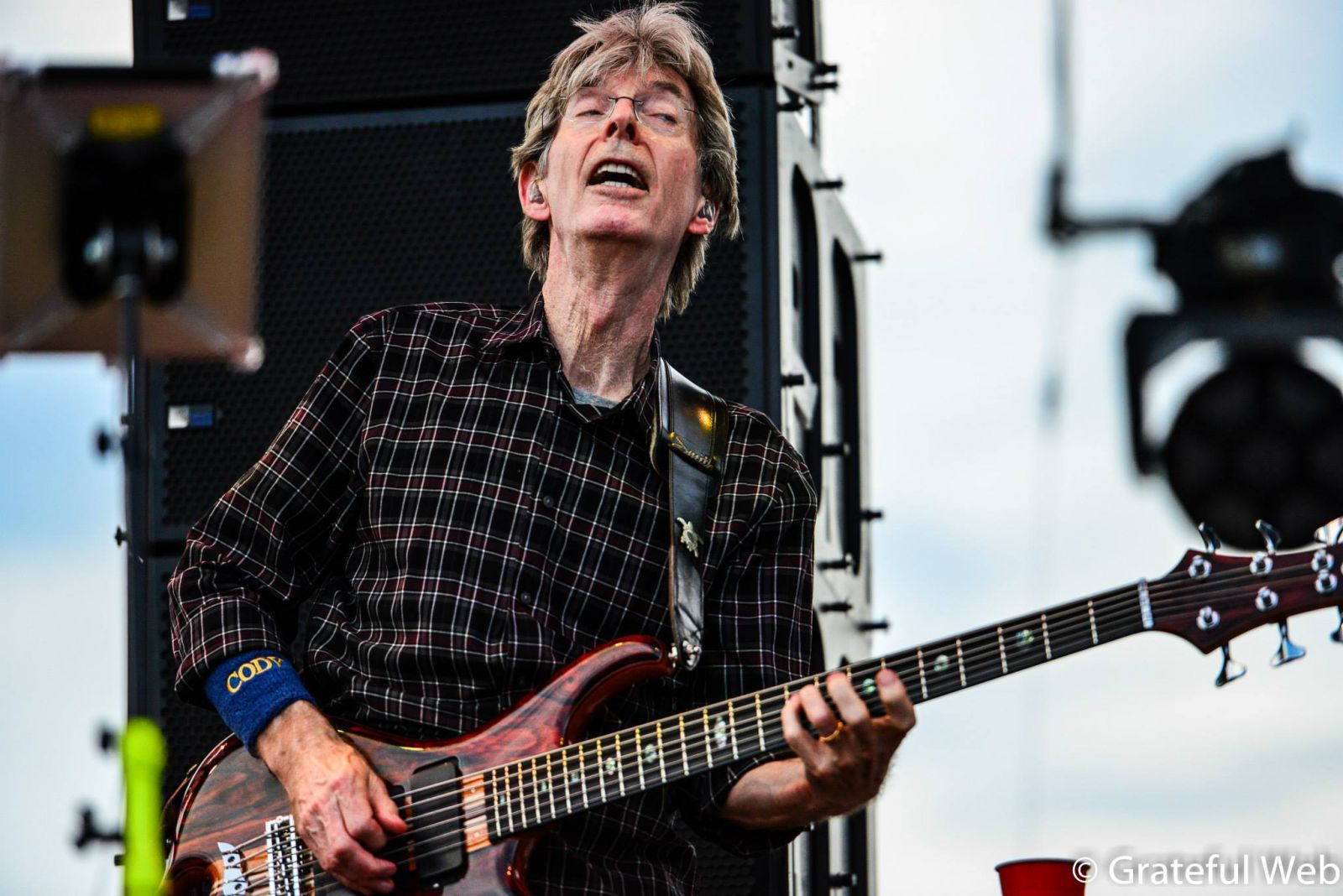 Right after a strong cover of the Beatles' "She Said" an announcer came loud over the band announcing what sounded like a Hurricane-like storm. Though the promoters were just following bad-weather protocol, for the safety of the performers and the patrons, no visible bad weather seemed like an issue. The announcer insisting that "it wasn't a joke" and "to seek shelter" but "not in your tent". The logistical issue with their evacuation of the concert grounds was that many folks who didn't come in a car might not have had anywhere to go if the weather got really bad. This goes back to another festival logistical issue I had: not enough shelters for the non-VIP clientele. It just seemed like the promoters were overly nervous and didn't have a real solid bad-weather plan to keep their patrons safe and comfortable. Again, it's a twenty-five thousand person festival, a challenging position to be in if bad weather really became an issue. When the worst of the nearly hour long delay was a light drizzle, fans could felt a little gipped for having Phil set cut less than in half. Regardless, taking it for what its worth, and keeping everyone's safety in mind, the festival probably did the right thing, even though no serious weather ever hit near the grounds.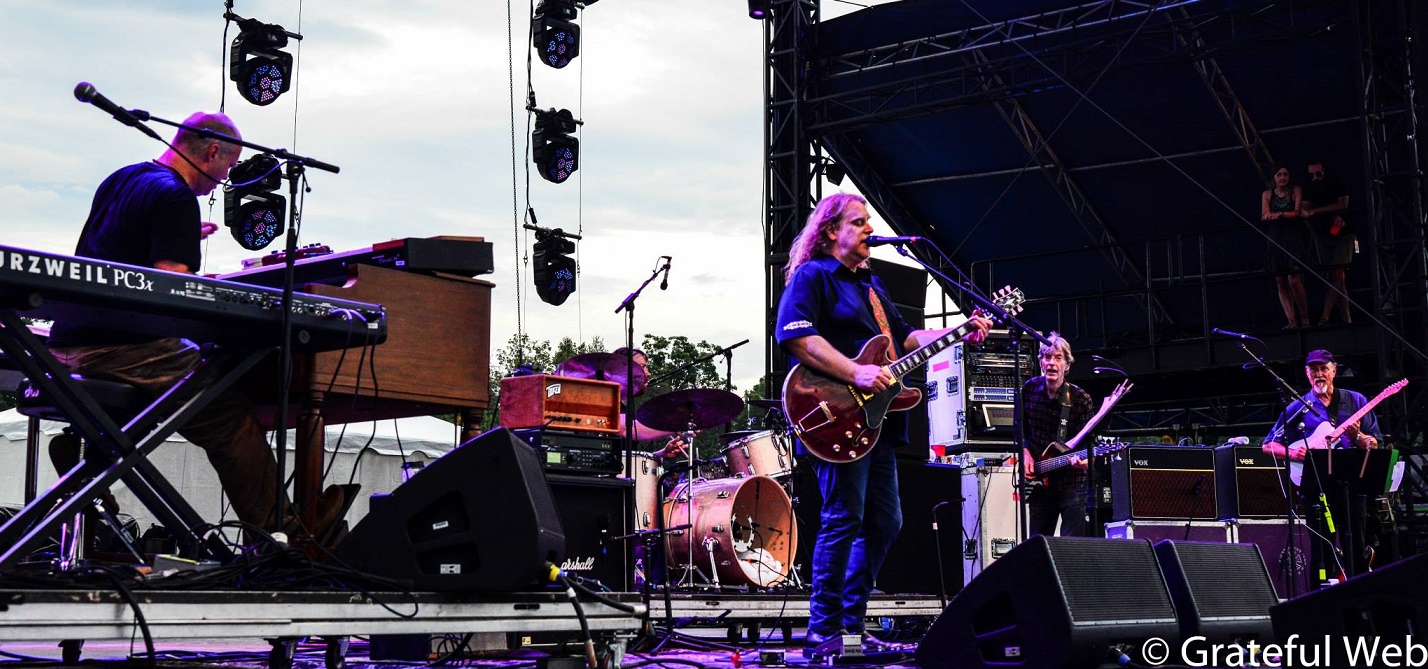 After the weather delay patrons were allowed to file back in for a special Widespread Panic set with a sit-in from legendary rocker Steve Winwood. Most famous through his classic psychedelic rock band Traffic, the pianist/guitarist/singer/songwriter continues a prolific lifelong career of truly energetic performances; Winwood has only strengthened as a vocalist and musician over all these decades of performing. Widespread was humbled by the presence of an assured Winwood, who led the band through staples like "Low Spark of High-Healed Boys," "Can't Find My Way Home," "Dear Mister Fantasy," and "Gimmie' Some Lovin'." It's crazy to think of how many hits Winwood wrote over his career that are still as loved as when they became famous in the 70s. This was the real collaborative highlight of the festival, which named itself for the concept of collaborating artists, interlocking.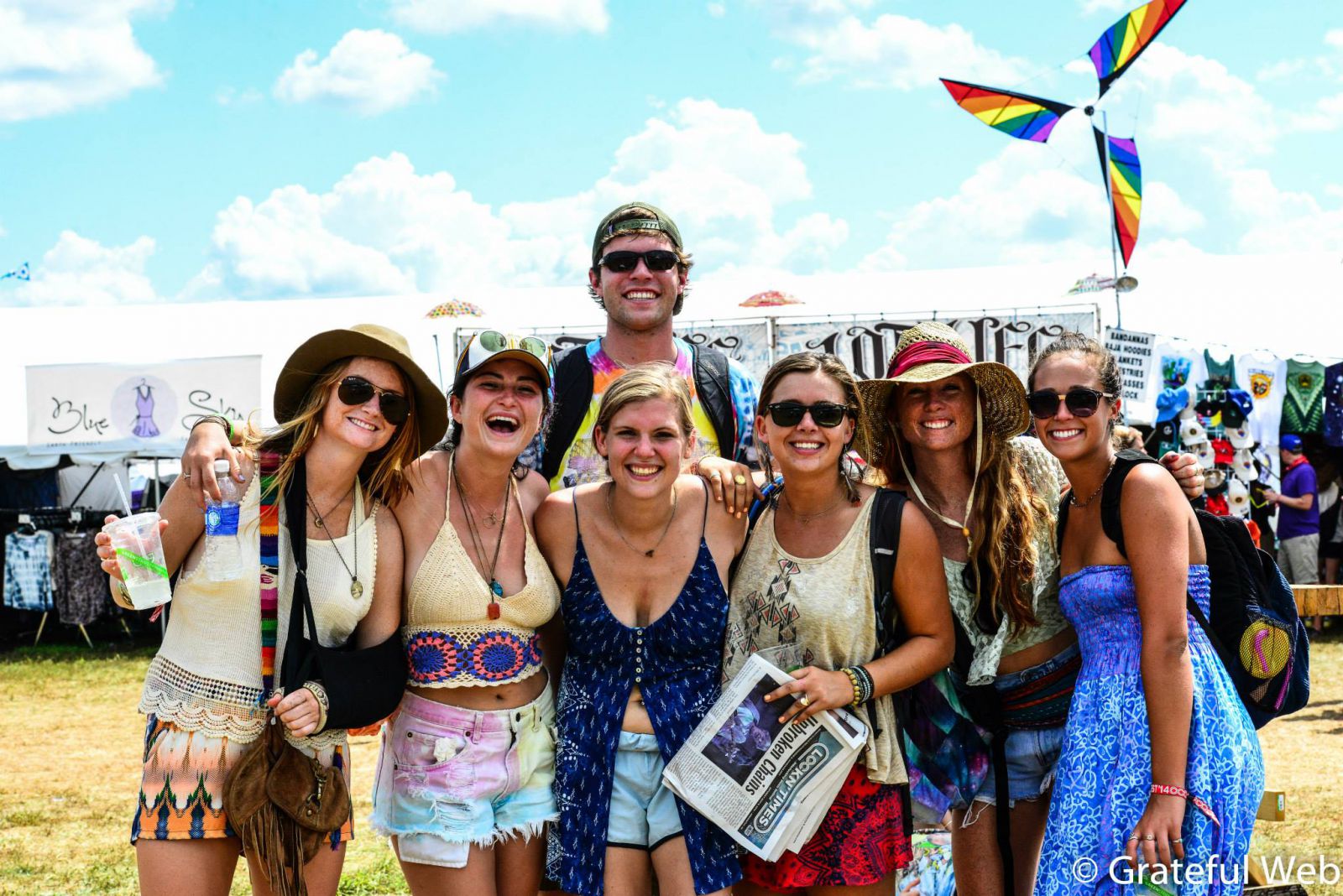 The headliner for Saturday was Tom Petty & The Heartbreakers, who performed an hour and a half of their greatest hits. Close up, Petty looked a little aged, and perhaps like he was engaging in one of his favorite mutual activities. But his performance was polished and sounded just like you'd hope your favorite classic rocker to sound like. Petty classics such as "Free Falling," "American Girl," and "Last Dance With Mary Jane," rocked the Lockn' crowd hard. The Heartbreakers is one of the oldest intact lineups in the rock genre with the youngest member being their drummer of twenty years. Petty was engaged with the crowd, talking them about making music over the years and never overindulging in the ego like so many artists of his stature.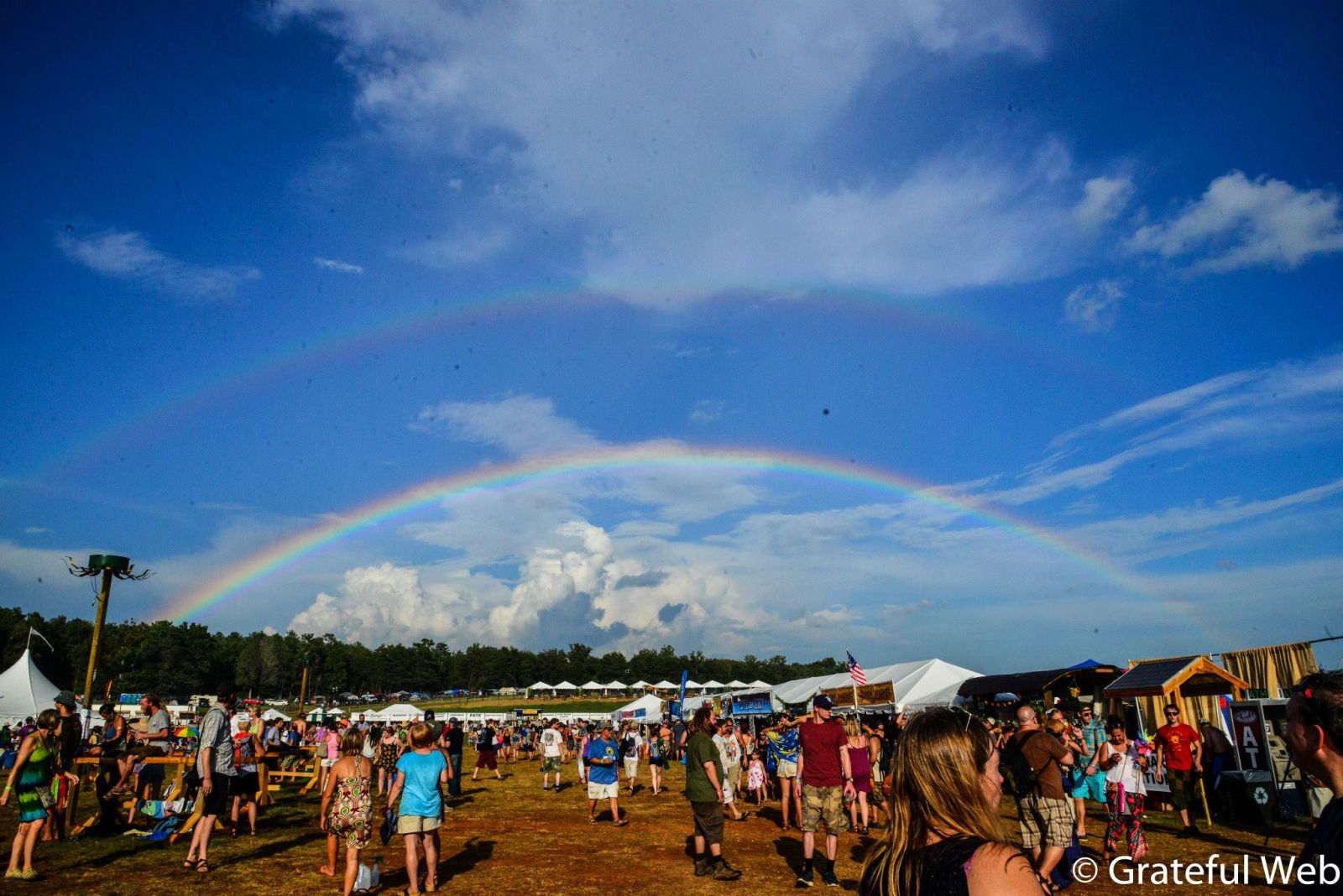 One of my favorites, Hot Tuna Acoustic played the late night triangle stage. Jorma Kaukonen and Jack Casady's forty-five year old acoustic roots project was one of the delights of the Lockn' lineup. Perhaps their slow-picking old timey roots music was a little bit mellower than the average late night festival set. Folks kept their eyes pealed open for this little nugget. Jorma even welcomed out his seventeen year old son to sit in for the first song. The classic Acoustic Tuna performance has become a part of so many loyal fans lives over the decades. It was fitting to find them at a festival that sprinkled its lineup with quality folk-rockers from the time when it all started. It was a special treat and perhaps some younger folks got turned onto something that they really need to know about.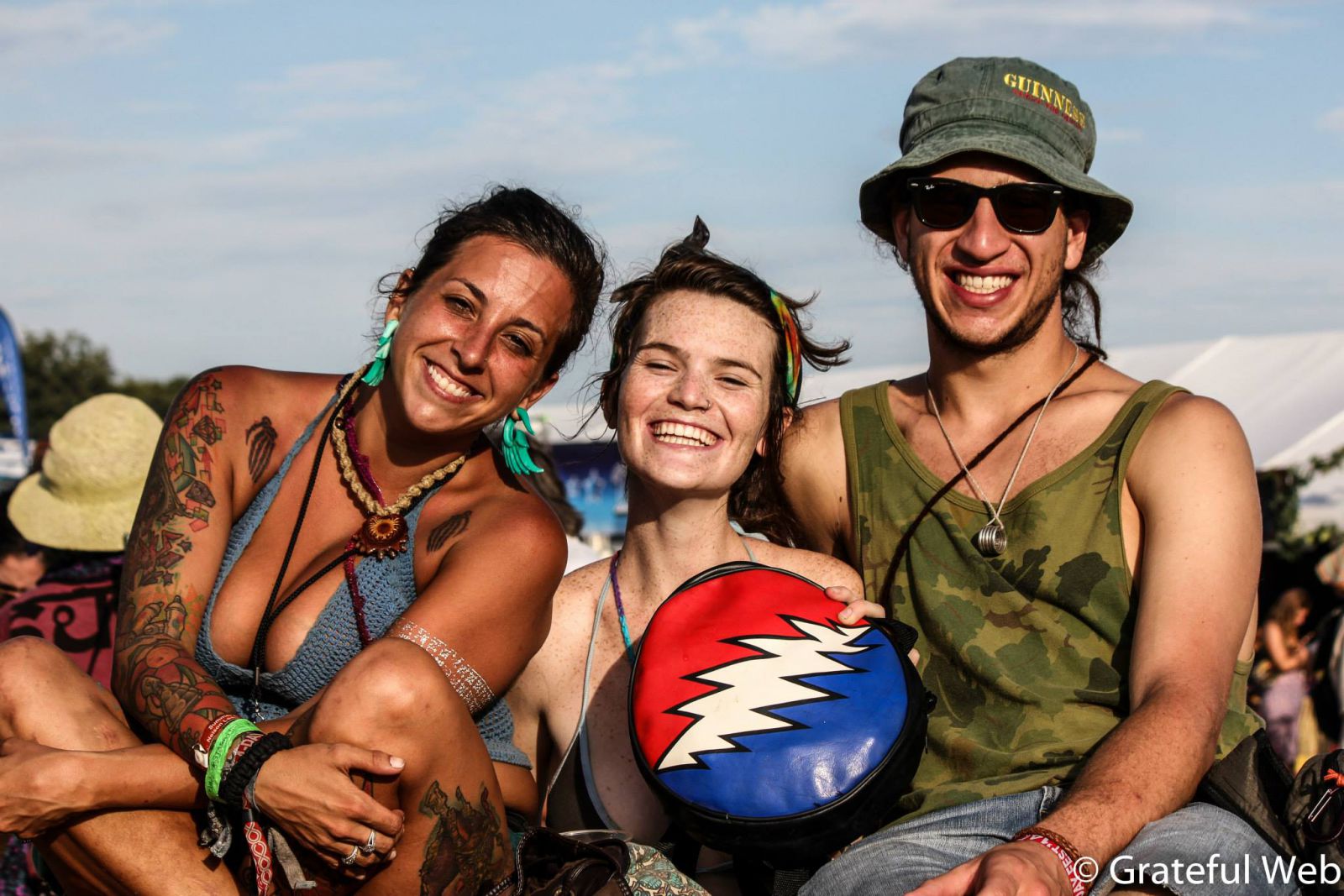 So much more music to talk about and a wrap up of the 2014 Lockn' Festival soon to come!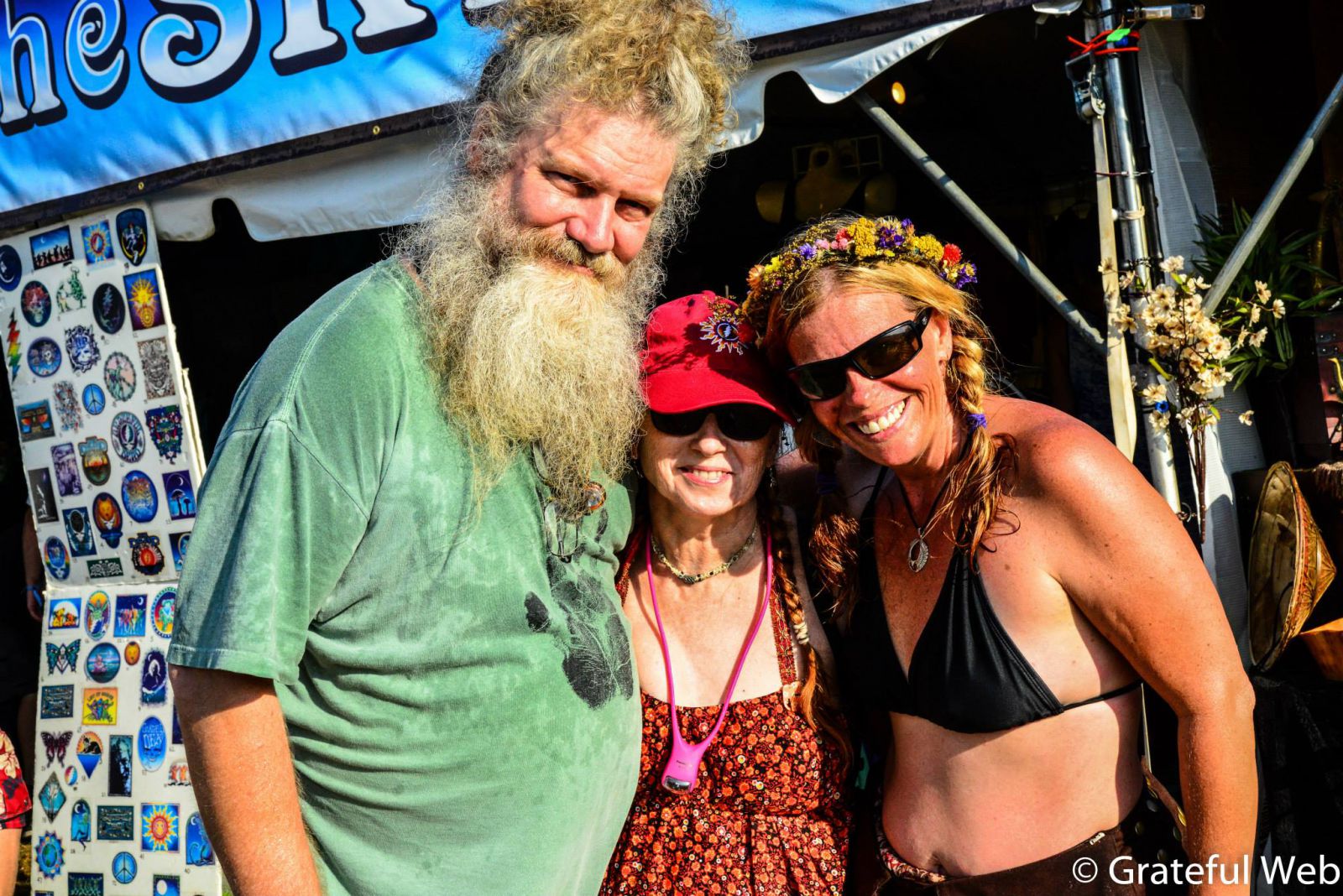 Check out more photos from Saturday @ Lockin Festival 2014.