It's an understatement to say improvisational guitar icon Steve Kimock has been keeping busy. He's approaching an East Coast tour with his newest band KIMOCK featuring his son John Morgan Kimock on drums and frequent collaborator Leslie Mendelson on guitar and vocals. He just wrapped up a successful yet unprecedented mini-tour of Japan. Still, the bandleader continues to expand his vast quest of exploration and never succumbs to a title as diluted as "jam band." Nonetheless Kimock is regarded in the highest esteem for his contributions to the scene, in particular his affiliations in the Grateful Dead camp. Late bandleader Jerry Garcia affectionately described the guitarist as "his favorite unknown," and it was no surprise when he was taped to be an anchor member of the first posthumous Grateful Dead continuation project The Other Ones followed by a heralded tenure with Phil Lesh & Friends. In recent years, Kimock has been closer affiliated with the Rhythm Devils (Bill Kreutzmann & Mickey Hart,) and as Bob Weir's choice lead guitar for RatDog. Still Steve really doesn't identify himself as a "dance band" guitarist, just a musician on his own path.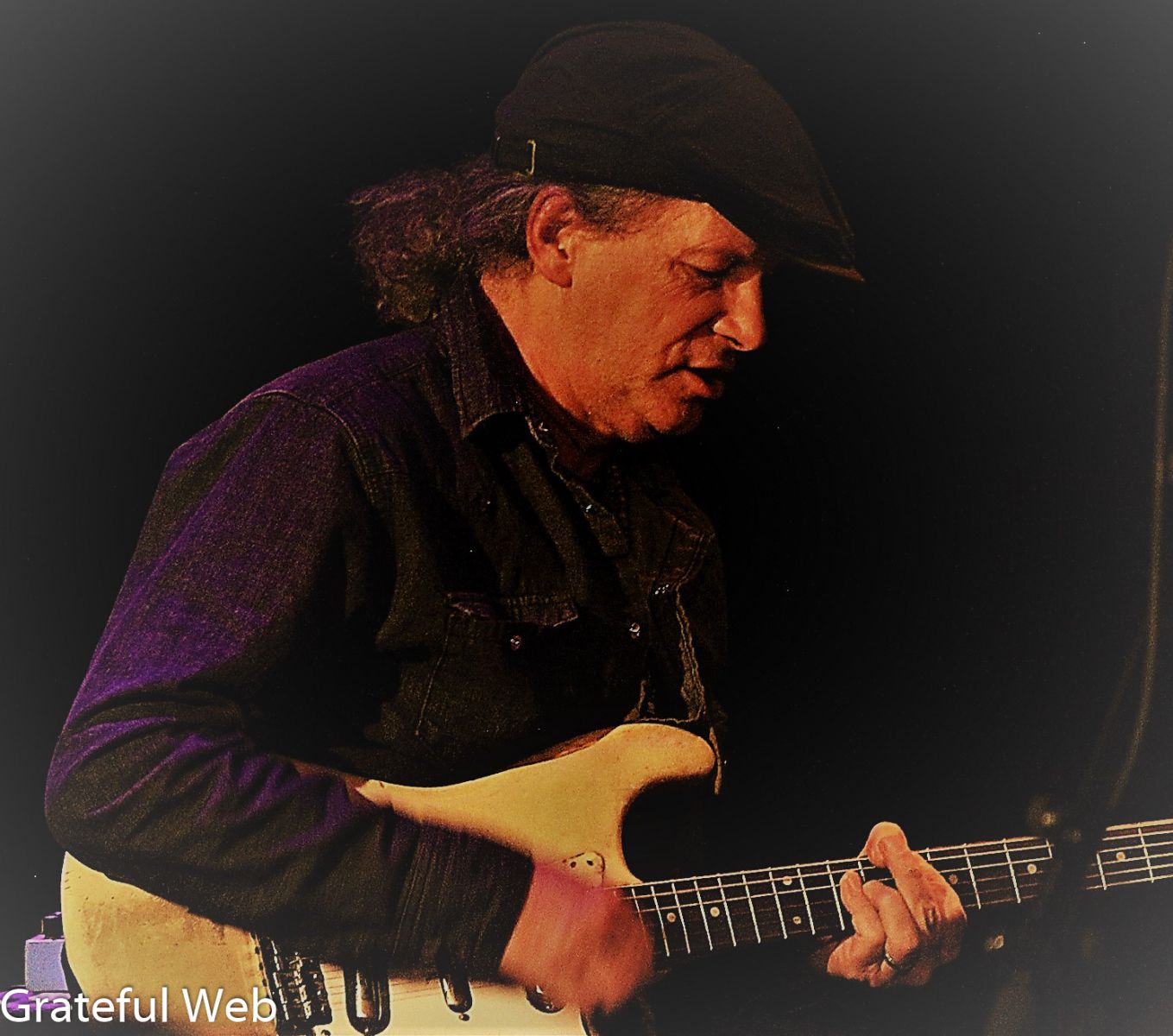 Nonetheless, it was fitting that Kimock host an after party at the Sweetwater Music Hall in Mill Valley, California, for a screening of the Dead's anticipated upcoming mini-documentary "A Long Strange Trip." The jam scene fixture was revived years back by Bob Weir (and other musician co-investors) as a habitat, bringing the lifeblood of improvisational music back to intimate confines in Northern California. The sold out show was billed as, "Long Strange Trip After Party featuring Steve Kimock and Friends, with special guests." Included in this lineup was Mendelson & J.M. Kimock, longtime ally Bobby Vega on bass, veteran multi-instrumentalist Pete Sears on keys, and Dan Lebowitz on guitar and vocals. In typical Kimock fashion of ignoring concert mores, the houselights were barely dimmed before a surprise prolocutor introduced the band.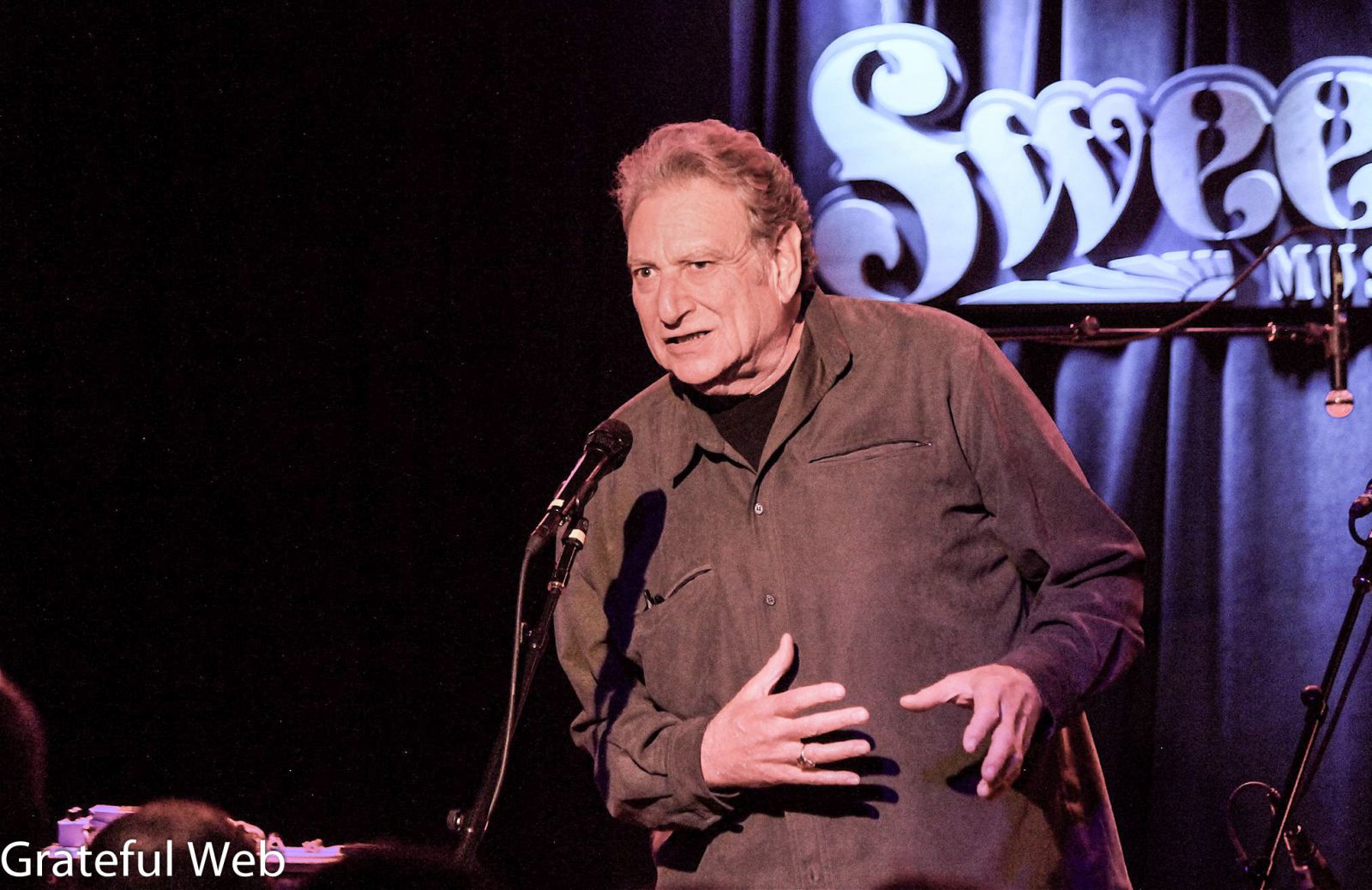 Big Steve Parish was the head roadie for Grateful Dead beginning in 1971. His autobiography Home Before Daylight (2003) provides the deepest of personal insights of any non-band member. Parish, who is notoriously known to have that temperament necessary for getting the rough job of being head roadie of the most hardcore fan worshiped band out there, joked about "being more than cool," with all of the proceeding band. In good spirits he introduced the first surprise guest, Grateful Dead guitarist and vocalist Bob Weir. The band launched right into a striking rendition of "Bird Song," with Weir taking the lead vocals. No warts about it and all ears open, the music flowed naturally from the get-go. Kimock never bolsters with his craft, and desensitized jam-heads might take their short attention span elsewhere. The jam unfolded splendidly, smoothing out any rowdy energy of the crowd, beckoning the room to the par of chill. Next came a duet from Weir and Mendelson, and the only non-Dead oriented song of the evening. A cover of Linda Rondstadt's "Blue Bayou" has become a choice collaboration between the two. After the conclusion, Weir took a bow and left the show to the other talents.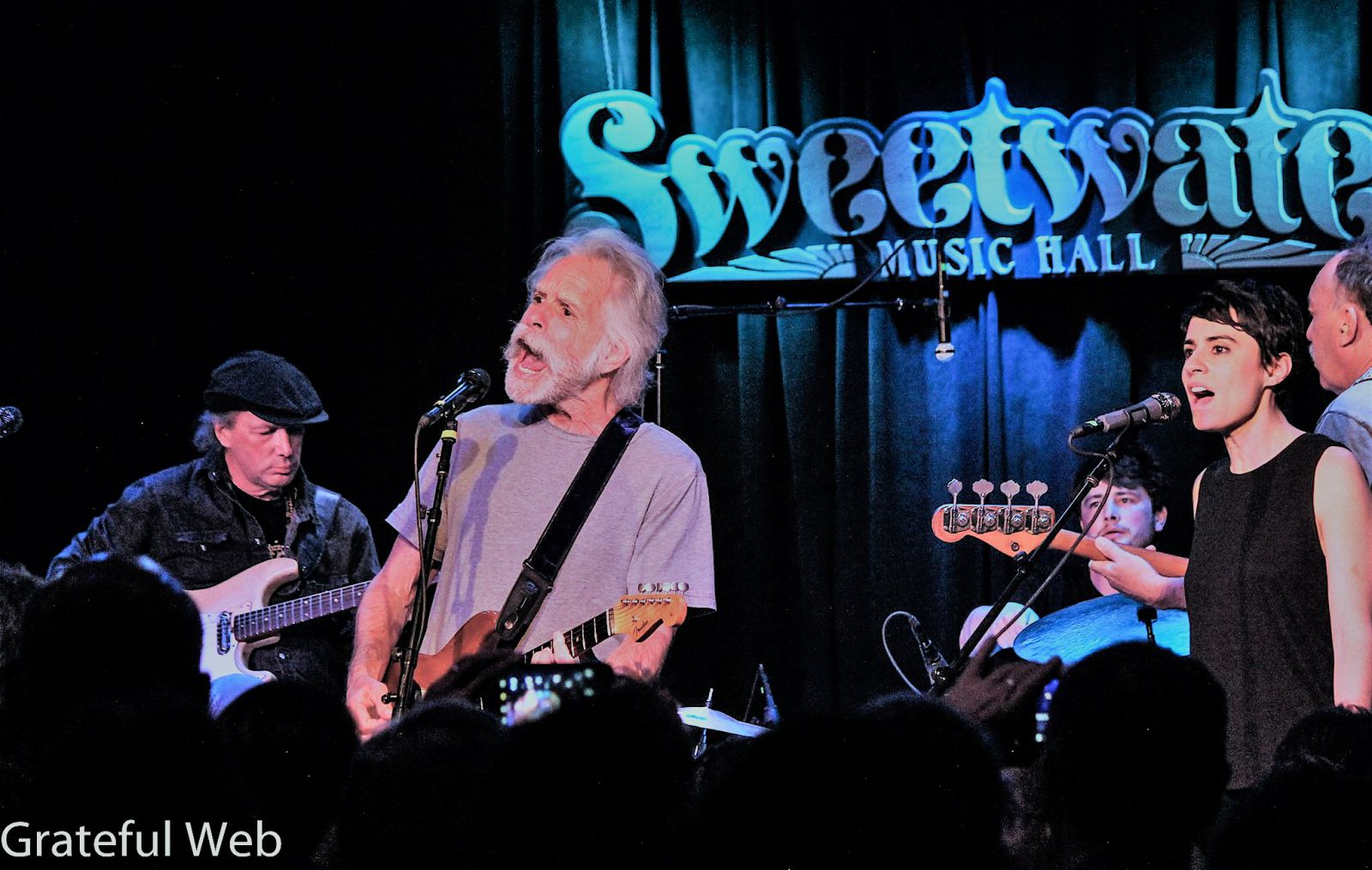 Lebo led the band thru a famously favored choice cover of Jerry Garcia Band. "That's What Love Will Make You Do," got the heady spinners spinning and gave the cocktail waitresses an obstacle to behold. Continuing in the Garcia Band cannon, Leslie led the band thru an amicable cover of "My Sisters and Brothers," reminding the crowd that taking I-Phone videos should be secondary to the present surrounding community. The next special guest to join was an even bigger surprise. Eric Krasno's equally busy solo and collaborative schedule has recently found him as a common Dead-camp collaborator. A favorite of Phil Lesh and Bill Kreutzmann's fit right in, leading with confidence and flair on lead guitar and vocals for "Bertha." Kimock and Krasno cooperatively wove solos, accented by solid vocal work from Kras, Leslie, and Lebo. The first set closed with a punchy yet somewhat abbreviated rendition of "Scarlet Begonias." Kimock cheekily insinuated that Sunday town noise ordnances solicited a necessary break time to keep the music moving.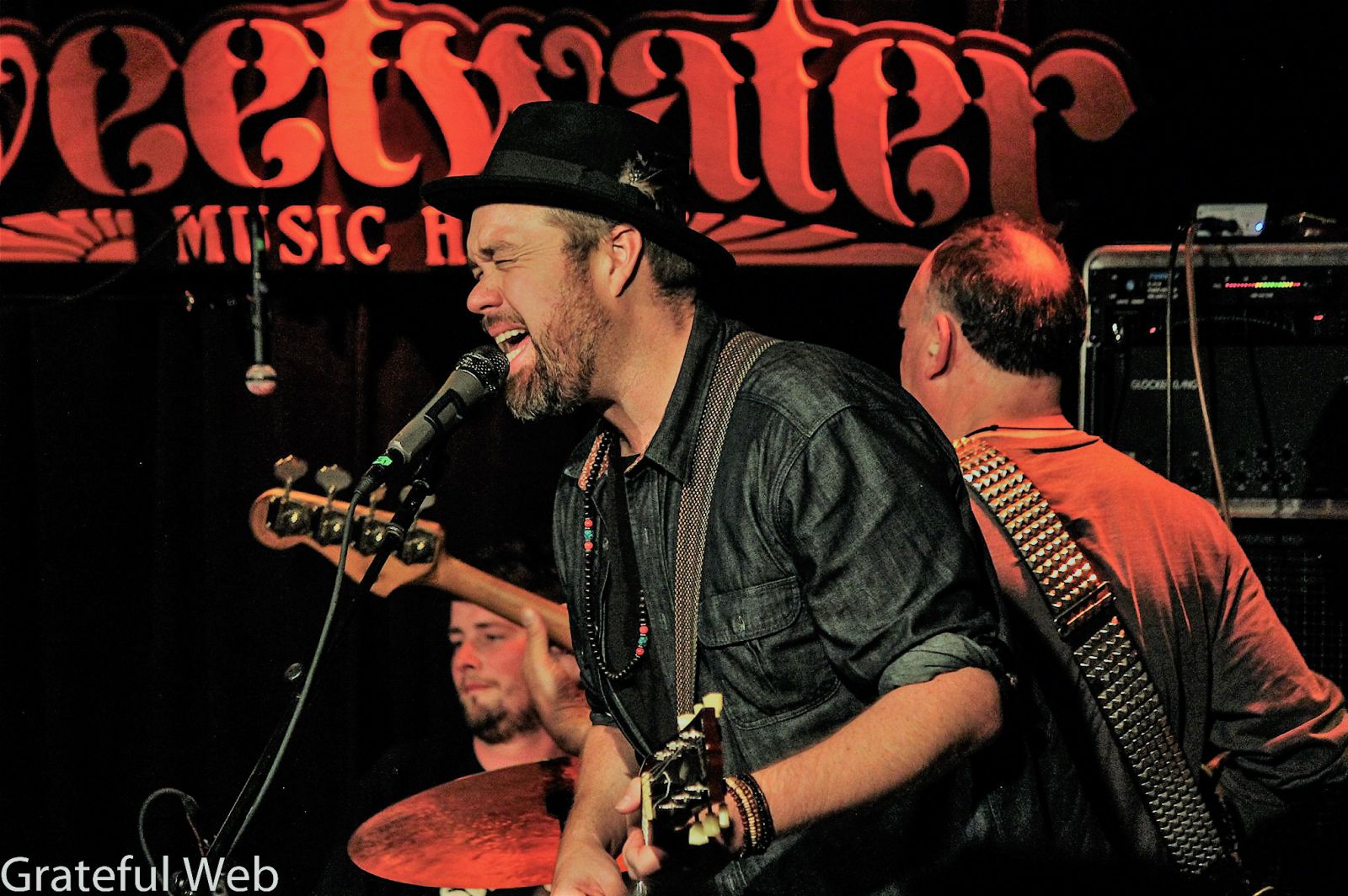 The second set included Eric Krasno for its entirety, featuring tunes exclusively from the Grateful Dead catalogue. Renditions of "Tennessee Jed," and "Deal" brought the energy back on a high note. "Crazy Fingers," gave Kimock geeks the candy they came for, with stunning elaborate solos strengthened by John Morgan's supple drumming, Vega's commanding phils, and Sear's trippy trickling in between. "Shakedown Street," showcased Krasno's attention to detail in leading Grateful Dead showstoppers, upping the energy before crash-landing into an anthemic, "Not Fade Away." While you could feel some of crowd jonesing for an encore, as the later brought the evening's music to a close, most understood that NFA was the "just exactly perfect" close to a somewhat abbreviated yet potent evening of music.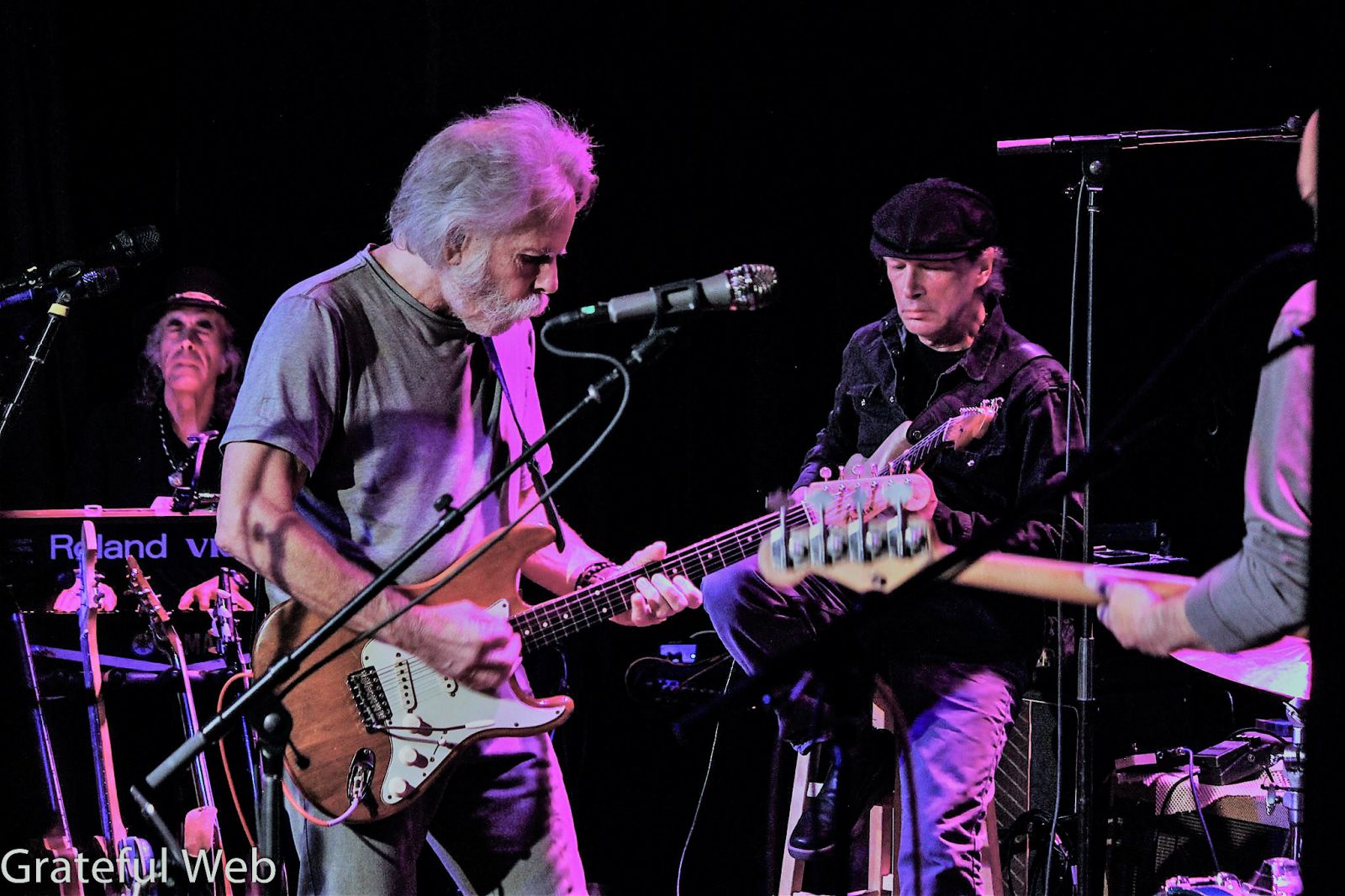 While Kimock will take his band on an East Coast tour early this summer, highlighted by an appearance in New York at Brooklyn Bowl with Karl Denson & Soulive, Bay Area fans known better than to fret, as Kimock's North Bay residency will surely bring him back home for another special (aren't they all) show sooner or later.