Jam Veteran Melvin Seals is generally acknowledged as the keeper of the flame for continuing the music of Jerry Garcia Band. The organist/keyboardist met Garcia thru his friend Merl Saunders in the early 1980s. Garcia was struck not only by Seals sheer talent and soul but that he was separate from the whole Grateful Dead world. In fact, as a man of the church, he was only marginally familiar with the Dead and Garcia. Jerry and Melvin became continuing band mates and brothers in Jerry Garcia Band alongside bassist and longtime partner John Kahn. When Melvin introduced Jerry to a couple of gifted church singers, Jacklyn LaBranch and Gloria Jones, Garcia had the band that fit his vision. By honoring the songs that built him; Soul, funk, jazz, Motown, bluegrass, and then later rock 'n' roll, he could escape the afflictions of being a typical front man or bandleader. Melvin began playing as "the JGB" in 1996. It was one of the first full-time tours after Garcia's passing that got back in front of crowds with the music they needed most.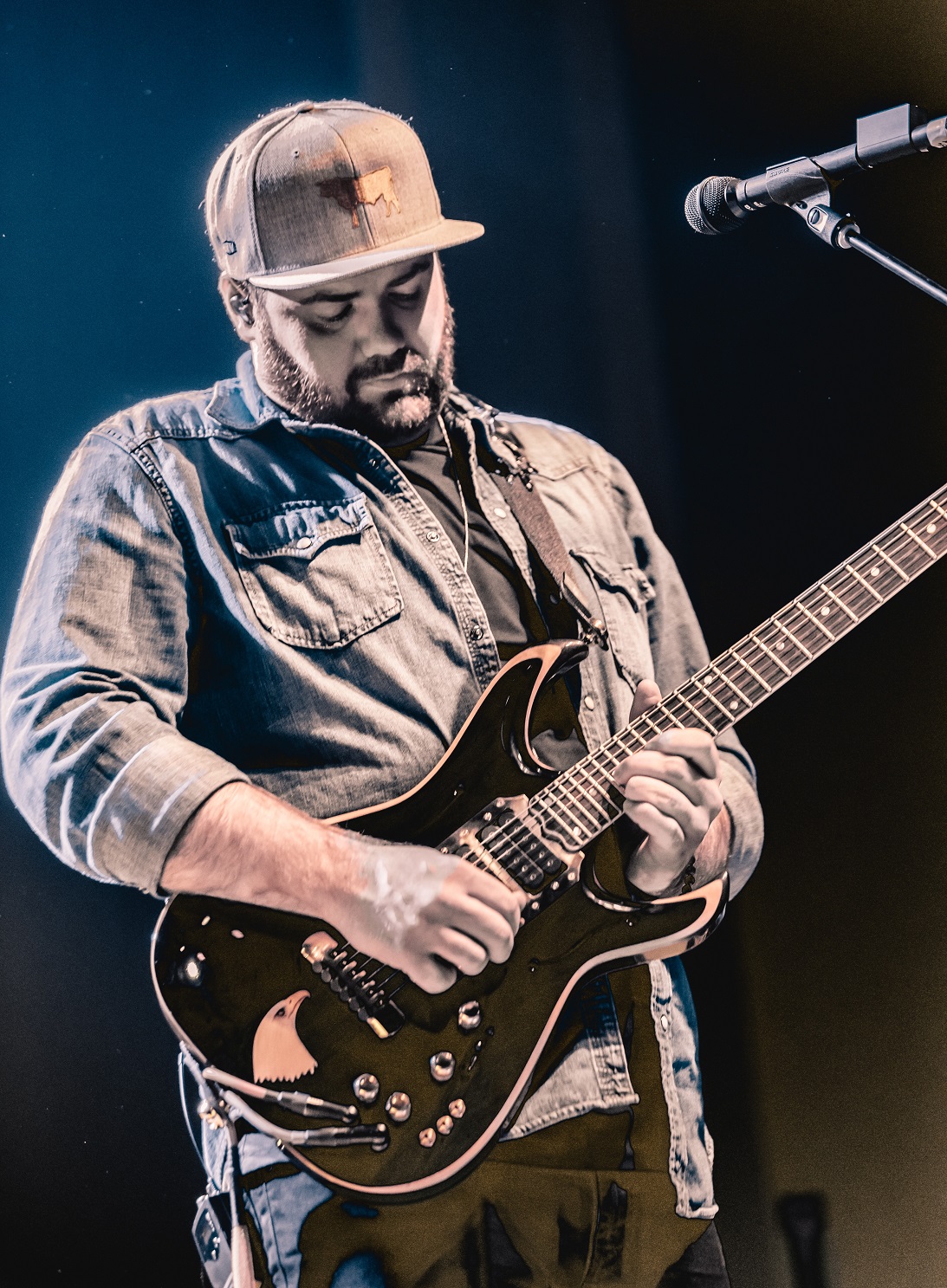 Contemporary the JGB Band is Melvin Seals, Shirley Starks & Cheryl Rucker (Vocals), Pete Lavezzoli (Drums), John-Paul McLean (Bass), and Zach Nugent (Guitar, Vocals.) Nugent is one of a small handful of guitarists, handpicked by Seals to continue the spirit of Jerry Garcia's enchanted guitar playing and soulful vocals. Nugent, unlike his predecessors, bares no visual similarity to Jerr. He's thin, tall, and wears a fat-brimmed hat. His guitar and vocals take you to a different place, and the fans have more than embraced him these last couple years.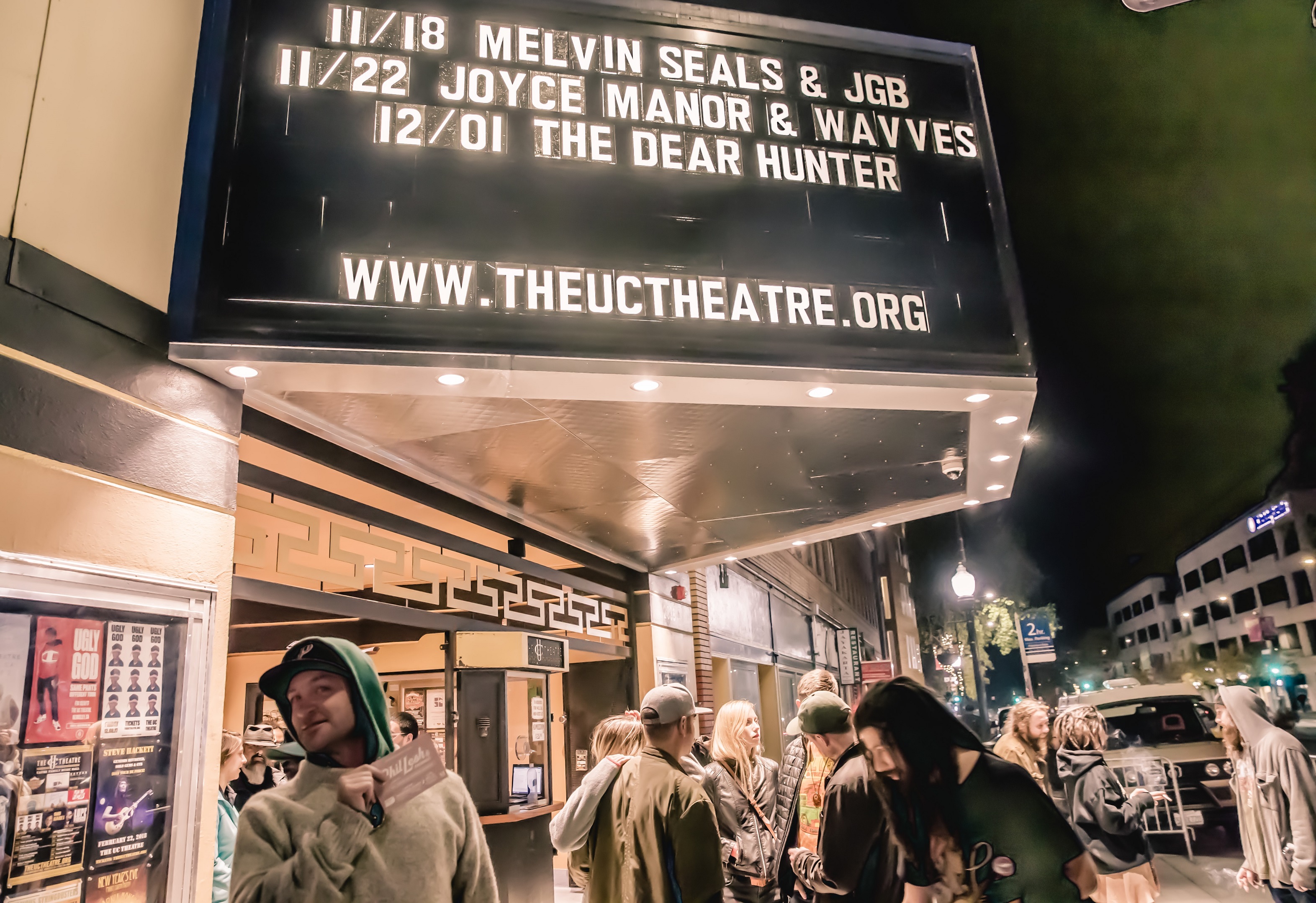 My first time witnessing the Nugent-era JGB Band was last Saturday at Berkeley's UC Theatre (Taube Family Music Hall). The lineup had some truly special modifications as both Gloria Jones & Jackalyn LaBranch stepped in as special guests for Starks and Rucker. The impressive opening act was Lebo & Friends featuring a core band of Dan Lebowitz, guitarist Mark Karan, drummer Jay Lane, guitarist Roger McNamee, vocalist Lesley Grant, and bassist Steve Adams. Guests Lester and Dylan Chambers also led the ensemble thru spirited Summer-of-Love era classics. The crowd was plenty warmed up by a rendition of Lebo & Friends that featured stalwart musicians, the majority who has played with members of the Grateful Dead in various ensembles.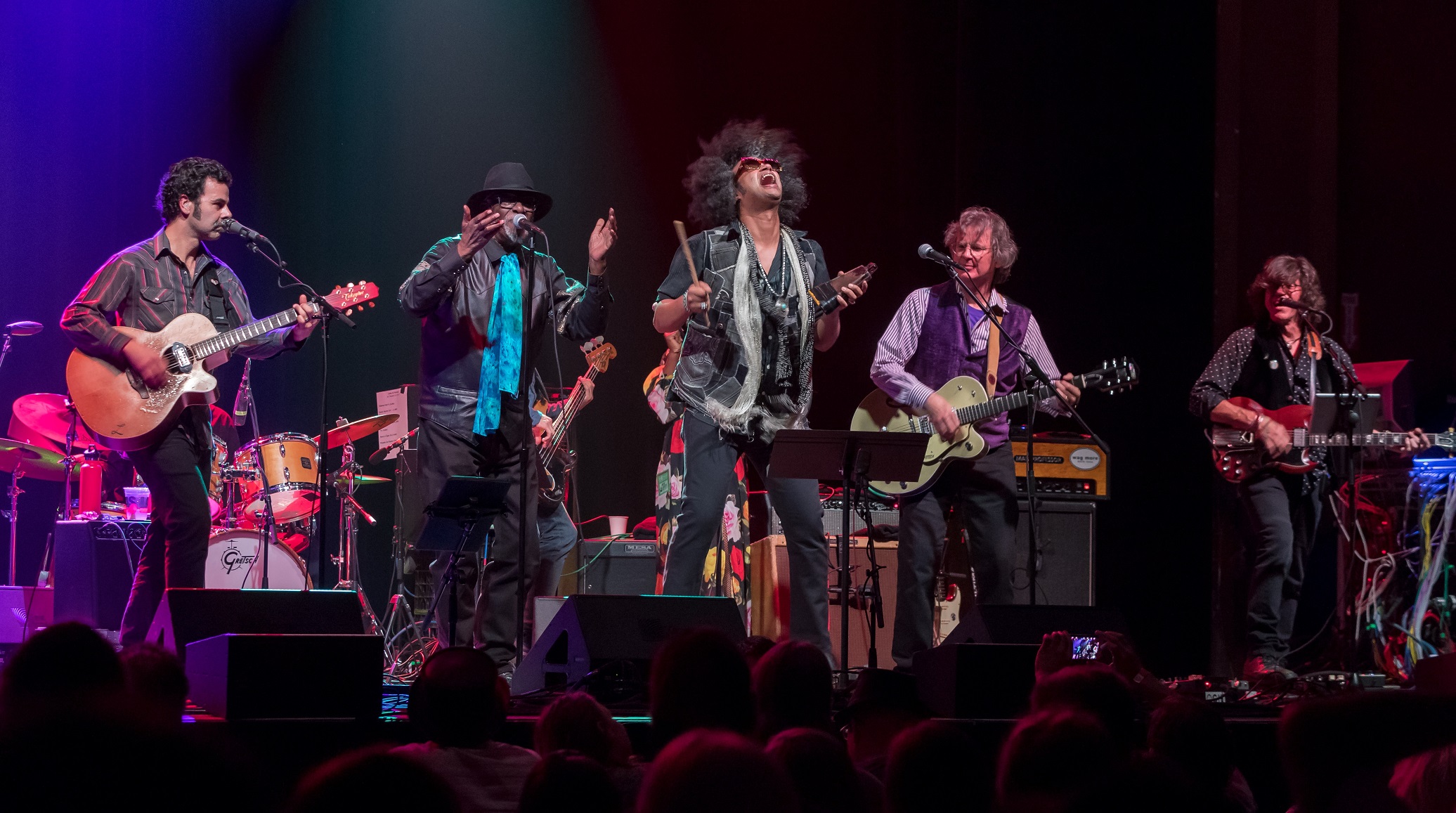 JGB Band was met with an uproarious embrace from an audience that was well familiar with the magic that Melvin brings. Bay Area crowds these last years have been treated by performances featuring special guests, but this was the core-touring band containing the original soul train of Melvin, Gloria, and Jackie. "How Sweet It Is To Be Loved By You," was frequent a show opener for Jerry Garcia Band and Zach's delivery was immediately sincere and plenty spacious for the chops of McLean and Lavezzoli to interject their own grooves. An unforeseen transition dropped the last note of the Motown classic into the Robert Hunter/Jerry Garcia original, "Love in the Afternoon." Nugent's gentle vocal styling suited the Cats Under The Stars track pleasantly. The dreamy island Reggae-twanged outro gave way to the bouncy beginnings of "Lay Down Sally." A later-era favorite of Jerry's, the Eric Clapton original was a universally cherished cover. This rendition by JGB band was generously jammed-out, courtesy of Seals and Nugent frequent exchanges.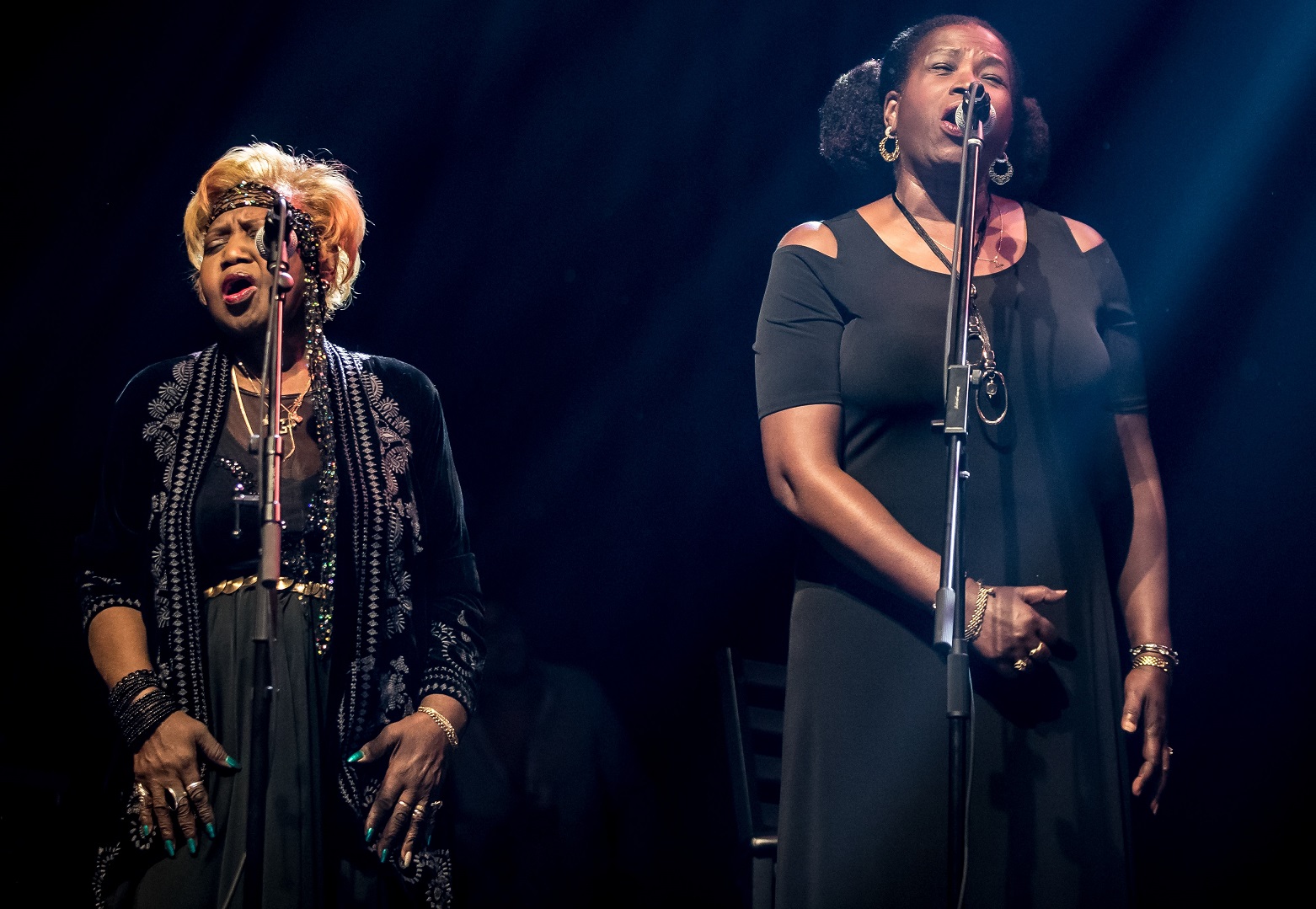 Having the "Jerryettes" back in the mix was uplifting, and the whole performance radiated ever stronger with their pitch-perfect gospel backing. Jackie and Gloria brightened up songs with Garcia Band that didn't originally feature backing vocals such as Van Morrison's classic "And In Stoned Me." JGB band slowed down the tempo and turned the radiant pop hit into a poignant lament with broader depth. Kudos to Nugent, who is deeply studied in the church of Garcia, always taking an approach more adventurous than anticipated. "Cats Under The Stars," came next, as the single-expanded set intended to include as many powerhouse originals as conceivable. Nugent's Mutron envelope effect on the climax jam of "Cats," was authoritative, you could almost see the smoke searing from his fret board. Seals grinded back with sexy B3 Organ pulsations as the Jeryettes belted, "Just For You!" in punch-back, the audience went berserk.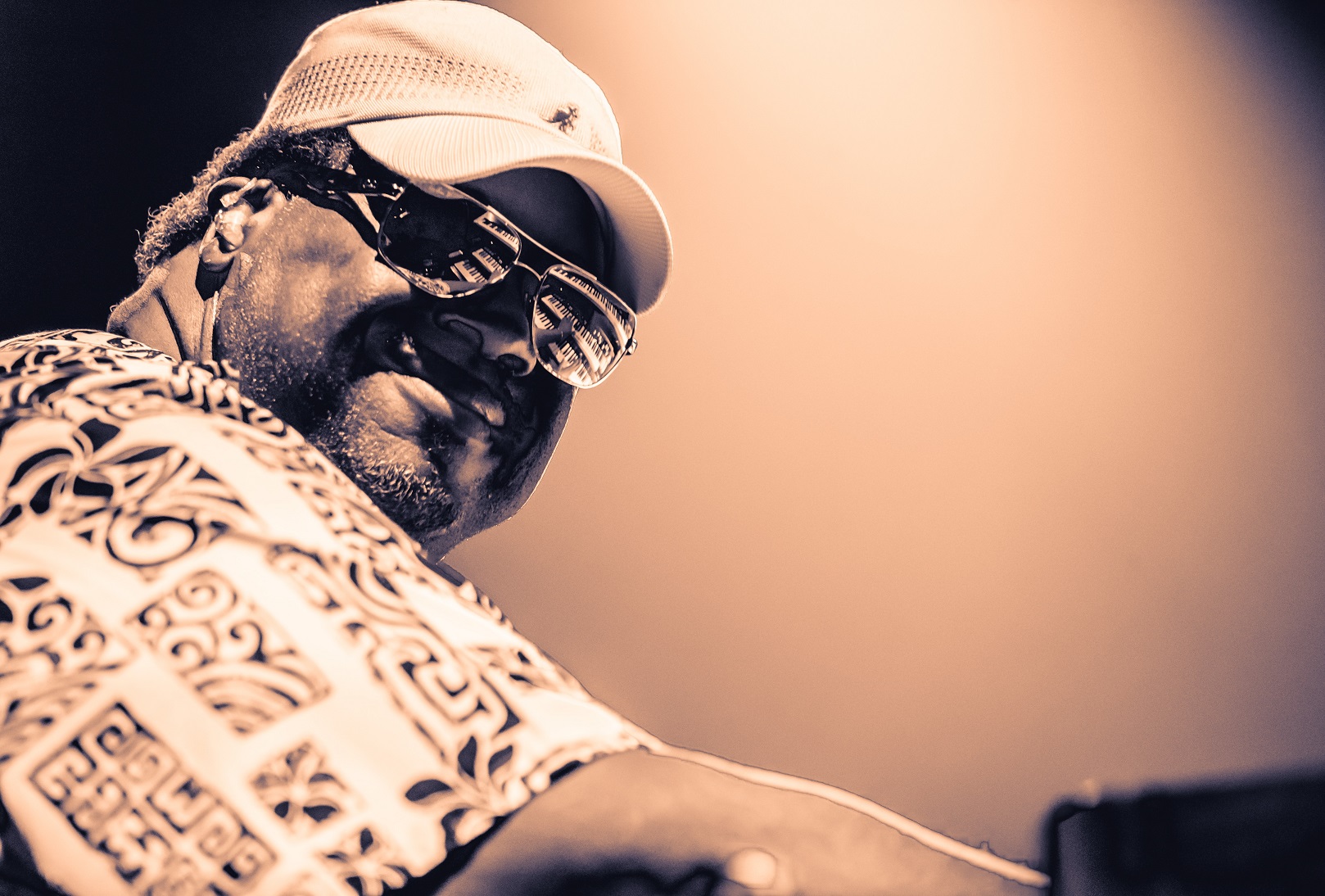 A steady rendition of J.J.Cale's "After Midnight," came next, with more expansive moments of deep jamming giving the crowd what they came for. The first of two Grateful Dead originals was "Sugaree," which the players built more triumphant verse-by-verse. The expansive Hunter/Garcia classic gave way to "Tore Up Over You," featuring the Jerryettes up-front, whose singing brought new dimension to the career-long Garcia favorite. The heart-wrenching ballad of "That Lucky Old Sun," prevailed following a night previously focused on rockers. An animated rendition of "Midnight Moonlight" came next, showcasing perhaps Nugent and Seals quickest bar-burning chops of the night. After the Peter Rowan-penned showstopper, the show went on with a deep and jazzy, "Don't Let Go." Originally a hit single by Roy Hamilton, penned by Jesse Stone, Jerry Garcia played the song hundreds of times with his band, most often as a launchpad for some of the evening's heaviest jams, both ostentatious and psychedelic.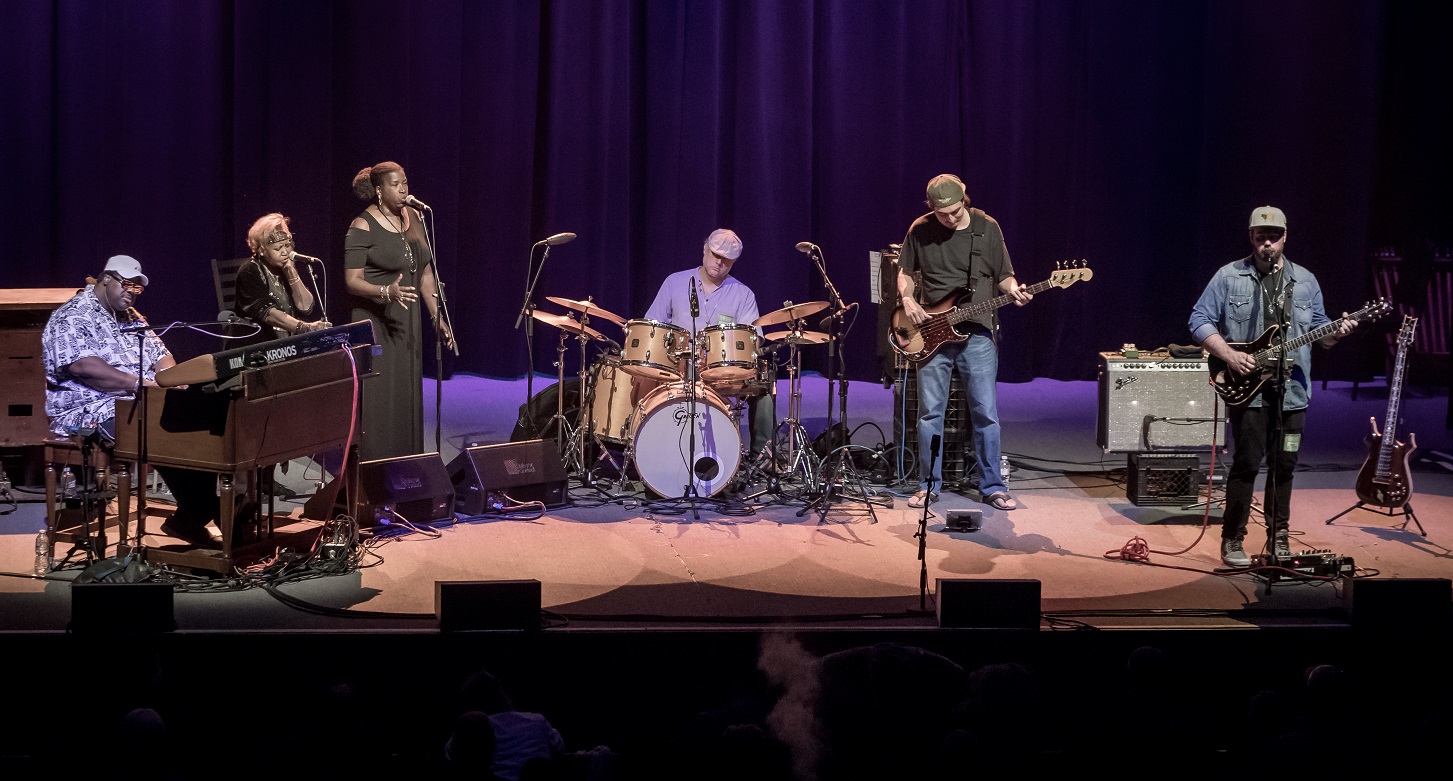 Each player's solo talents wholly exhibited in "Don't Let Go," it was time to bring the room together with, "My Sisters and Brothers." In another perfect pick for the Jackie/Gloria augmented evening, the gospel tune was an anthem of sorts for admirers of Jerry. "Thru this world of trouble, we've gotta love one and other. Let us take our fellow man by the hand, try to help him to understand...". The real showstopper came with the final Grateful Dead song of the night, "Deal." In the essence of Jerry Garcia's renderings with Garcia Band, Zach played the hell out of that final climax segment. The crowd beckoned back the JGB band for an encore of "Everybody Needs Somebody To Love." The long-lasting soul standard made famous by Solomon Burke was a favorite of Garcia, Jones, and LaBranch as they belted their hearts out. It was a fond way to bid the evening farewell.
Thanks to the JGB Band & the UC Theatre for inviting Grateful Web to the inspired special performance in Berkeley. Until next time, we'll be lovers once again, on the bright side of the road.