How many successful Grateful Dead tribute projects have graced the music scene since the death of Mr. Jerry Garcia and the disbandment of the original 30-year "long strange trip"? Too many to bother keeping track of. The religious obsession that has continued to develop and flourish is due to an enormous number of factors. First and foremost, we weren't done listening. Garcia, Phil Lesh, Bob Weir, Mickey Hart, and Billy Kreutzmann along with Ron McKernan, Keith & Donna Jean Godchaux, Brent Mydland, Vince Welnick, and Bruce Hornsby gave their legion of casual and hardcore fans a reason to keep coming back; though we could all sing along to our favorites as they played, no Dead show was ever the same twice. Ever. So after the Death of Jerry, how could the creative nucleus simply die off? It couldn't.
Aside from projects that the founding members participated in post-Garcia (i.e., The Other Ones, Phil and Phriends, Ratdog, Furthur) fans and musicians alike have kept alive the spirit by continuing to expand upon the original sound through whatever channeling seemed appropriate. Since the original bands influences spanned so far and wide, it follows suite to have the backwards approach happen: Musicians who worship the Dead moving their music "furthur" by expanding outward with multi-genre interpretation. And who better to interpret Dead music than Colorado's Front Range musically complex party band "The Motet"?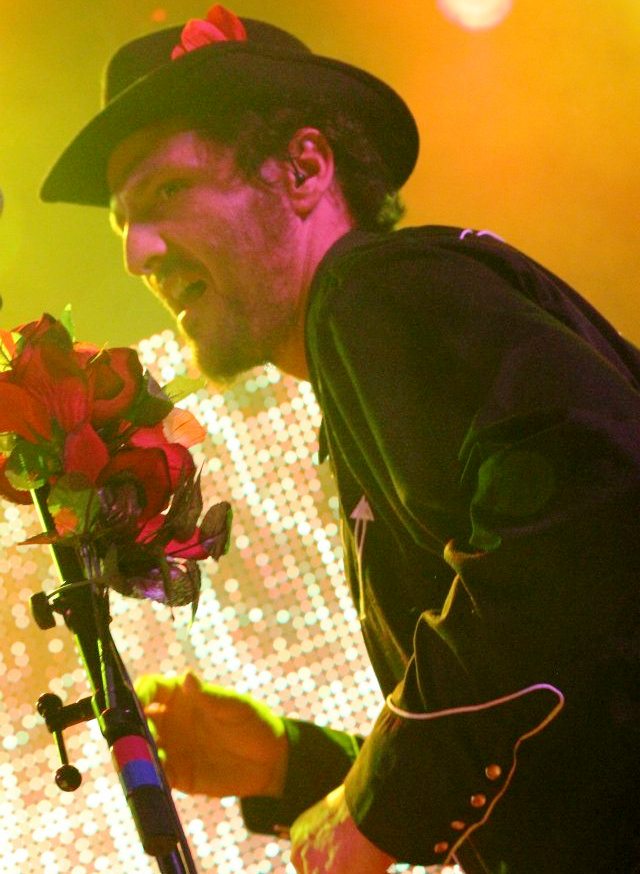 Referring to "The Motet" as a party band might give the ever-changing project an unfair stigma. Though their music is high energy, agreeably danceable and crowd pleasing, their core is based in years of experimentation and genre bending. Afro-Beat, boogaloo, rock 'n' roll, funk, reggae, fusion jazz; all are elements of "The Motet". Though they have plenty of original material to boot (including a brand new album of originals, "Dig Deep", downloadable FOR FREE on their site themotet.net), Motet music thrives as well on interpretations past popular live music mainstays. Past cover concepts include "Talking Heads", "Music of Michael Jackson", "Music of Halloween". The list could go on for a while. The bands newest cover concept and certainly the highest anticipated was entitled "Funk is Dead. The Motet covers the music of the Grateful Dead". Naturally fans flipped out. Selling out Boulder's historic "Boulder Theater" over a month before the show. Next sold out was the Ogden Theater, Denver show. Aggie Theater, Fort Collins and Bluebird Theater, Denver were also packed full.
I had the pleasure of attending the Ogden show in full, and the second set of Boulder Theater. The Ogden scene was nuts. As an opening DJ played an hour and a half set, the hall filled from sparse to completely jam-packed. I wonder if they over-sold the venue including the guest list and all? (The only displeasure of the entire experience, where's the fire marshal when you need him?) All over-crowdedness aside, the stand only Ogden was treated to two sets and over three hours of Grateful Dead originals and common covers interpreted a'la Motet.
The twelve-piece band this time included founders Dave Watts (Drums), Jans Ingber (Vocals), and Scott Messersmith (percussion) in addition to Ryan Jalbert (guitar), Joey Porter (keys), Garret Sayers (Bass Guitar) and Dan Schwindt (guitar). They were accompanied by the vocal talents of Paul Creighton, and Kim Dawson. And naturally a horn section: Gabe Mervine (trumpet), Matt Pitts (tenor), and Pete Wall (baritone). Instead of the band wearing an incoherent variety of Halloween costumes, the respectfully dressed in classy black uniforms and scattered the stage and themselves in Gratefully iconic red roses.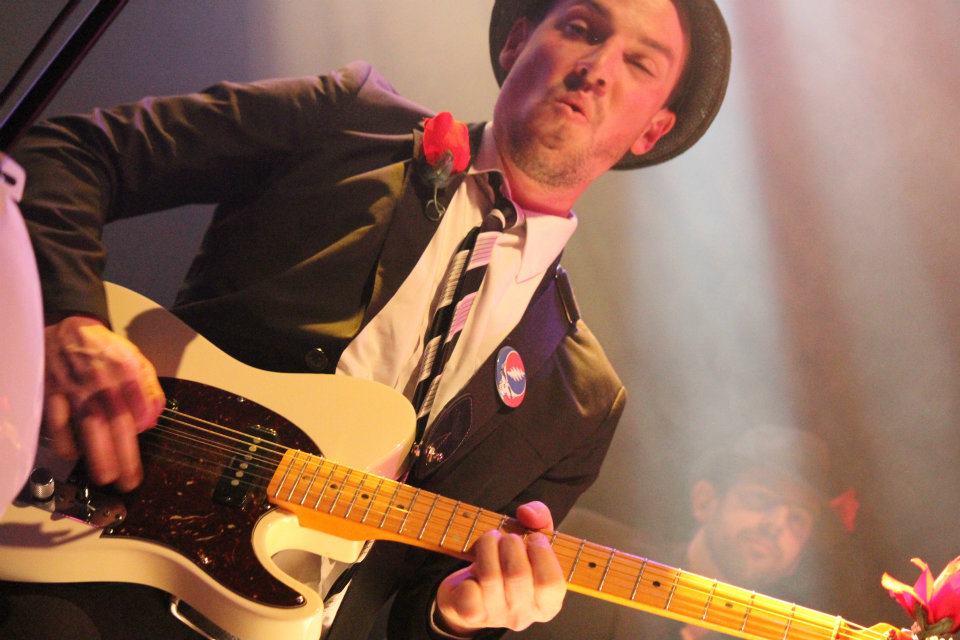 The band arrives onstage and the crowd goes nuts. Opener? "Feel Like A Stranger". Iconic Dead Funk. As the set goes on the success of each interpretation varies from pleasurable to Dead-on excellent. After a crowd-rousing "New Speedway Boogie" and shortened yet funkified "Playin' in the Band", the Motet breaks out the full Terrapin Station suite, in the fashion of the 1977 album. Going through each section with intensity and true flare, the rhythm section of Watts and Sayers truly shine through as the MVPs of this lineup. The founders have their roots in Dead music amongst other influences and displayed their chops full-fledged that night. Closing the set with "Shakedown Street" into "Saint Stephen" seemed thoroughly appropriate given the funky theme of the night.
House lights go up, and the oversold crowd runs amuck for at least half an hour. Ogden's "no re-entry" policy adds to spatial confinement problems. Might I add that nobody seemed to mind as much as me. I just like to regain my bearings after a high-intensity first set with some fresh air (and no, the smoking section is NOT fresh air). Venue logistics, not anything the band could have done differently.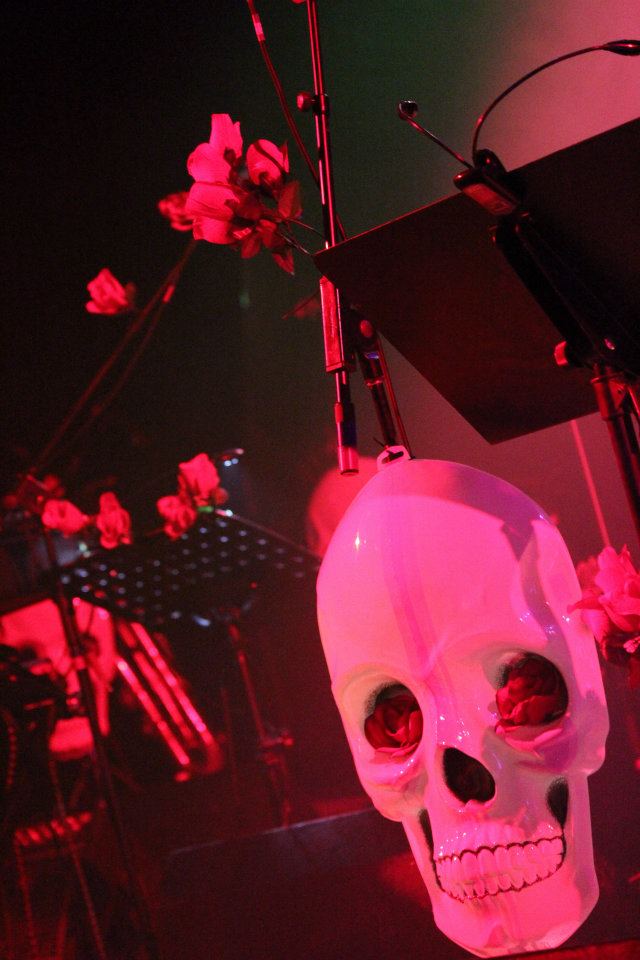 Set two, the house lights dim. "Scarlet Begonias" into "Estimated Prophet". Funk is Dead indeed. After a high energy "The Music Never Stopped" with some quality lead vocal work from Kim Dawson, the personal highlight for me that evening was a Rhythm and Blues up-tempo reworking of Garcia/Hunter's "Stella Blue". Jans Ingber's enthusiasm was finally fittingly matched was some heartfelt vocals and truly soulful exchanges. Next came the classic holy trinity "Help on the Way>Slipknot!>Franklins Tower". The "Help>Slip" was more the classic jazzy arrangement while "Franklins" had a whole new re-funkified down-tempo arrangement. "Turn on Your Lovelight" closes the second set and rouses the crowd even harder.
An encore call of the ages fills two city blocks surrounding the venue. The band remerges for a triple encore "They Love Each Other" (with heavy bass licks), "We Bid You Goodnight" (a capella), and "Loose Lucy" to close the show. Quite a night and an excellent concept for Halloween. If crowded is a bad thing perhaps I had no business going out for the weekend's spooky festivities. All and all, high energy, well executed, and polished. Thank you Mr. Watts, Mr. Sayers, Mr. Porter, and company for treating us to your best cover concept yet. What's next?