If you've seen Dead and Company even once, you most likely have witnessed the infectious energy and enthusiasm radiating outward from the band's bassist, Oteil Burbridge. It's hard not to take notice of, or even have impacted you profoundly. Whether he's playing beside members of The Allman Brothers, The Grateful Dead, or JRAD, there's never a time when Oteil Burbridge isn't smiling or dancing around in place on stage, compelled by and compelling others to the sublime music he's making.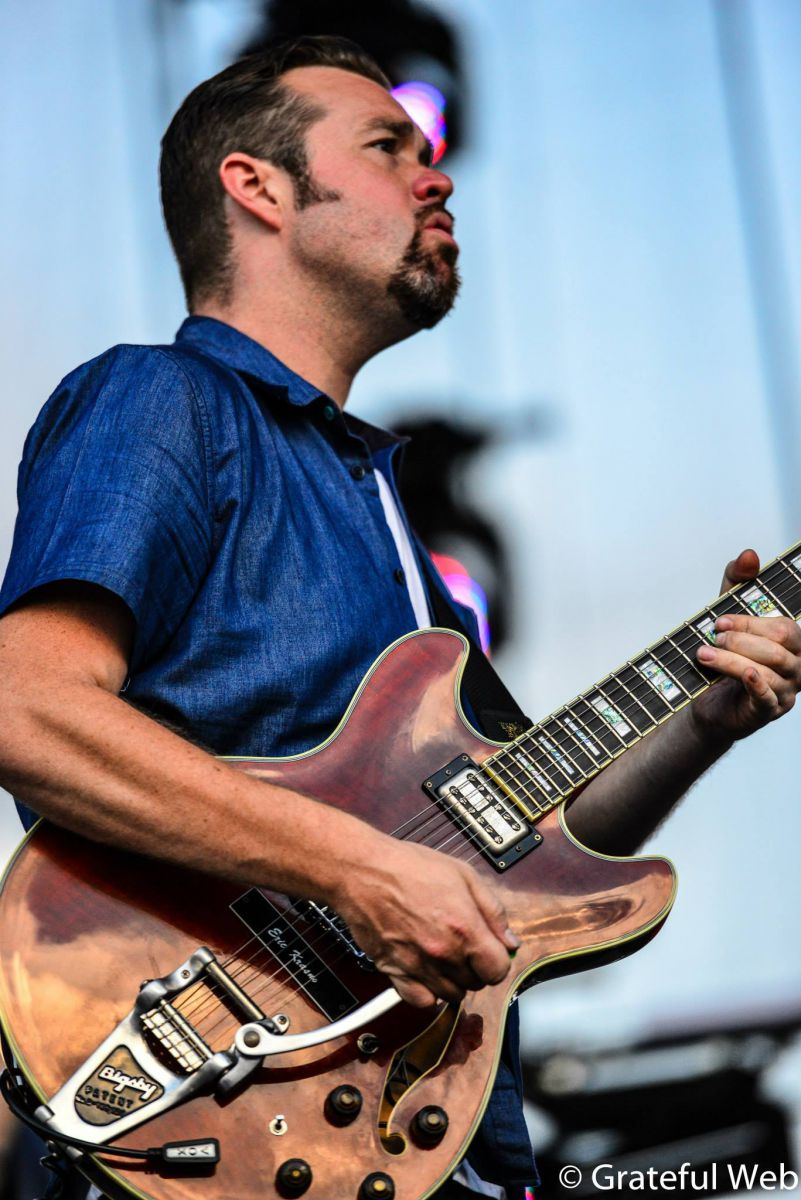 At the end of 2018, it's no surprise that the two-time Grammy-winning musician is leading his own super jam show for two nights at a legendary venue like The Capitol Theatre. On Thursday, December 27, and Saturday, December 29, the group billed as Oteil and Friends will make their debut performance at the Port Chester rock palace. In between these Cap Theatre shows, the group will play Upper Darby, PA's The Tower Theatre with Gov't Mule, and afterward, they will finish up with a two-night, New Year's Eve run at NYC's The Brooklyn Bowl.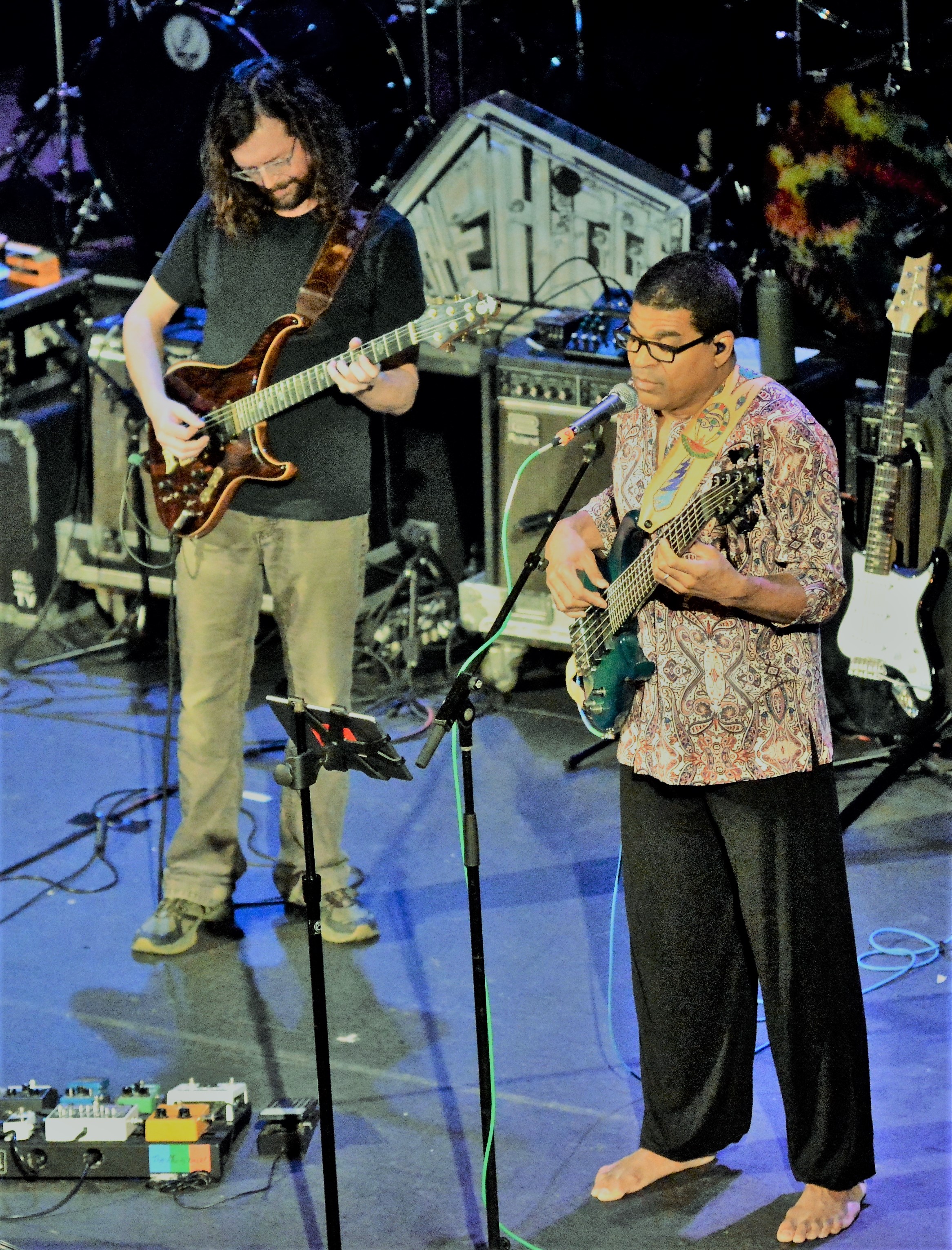 Oteil has some pretty fantastic friends on board for the run. Handling the guitar work for each night will be two modern phenoms of the scene, John Kadlecik, and Eric Krasno, while joining Oteil in the rhythm section will be former Primus and Furthur drummer Jay Lane, as well as the masterful Weedie Braimah on percussion. Throw in the one and only Melvin Seals on keyboards and TAB member Jennifer Hartswick on trumpet and vocals, and you have one heady concoction of players, that is sure to match Oteil's own sense of musical prowess and passion.
Like the Dead and Company bassist himself, all of these seasoned musicians have extensive experience with the sit-in, having shared stages with bands and superjams of all kinds. They are each veterans of the impromptu, one-of-a-kind musical setting, and while we can't really know exactly what to expect from these Oteil and Friends shows, we know they will be good.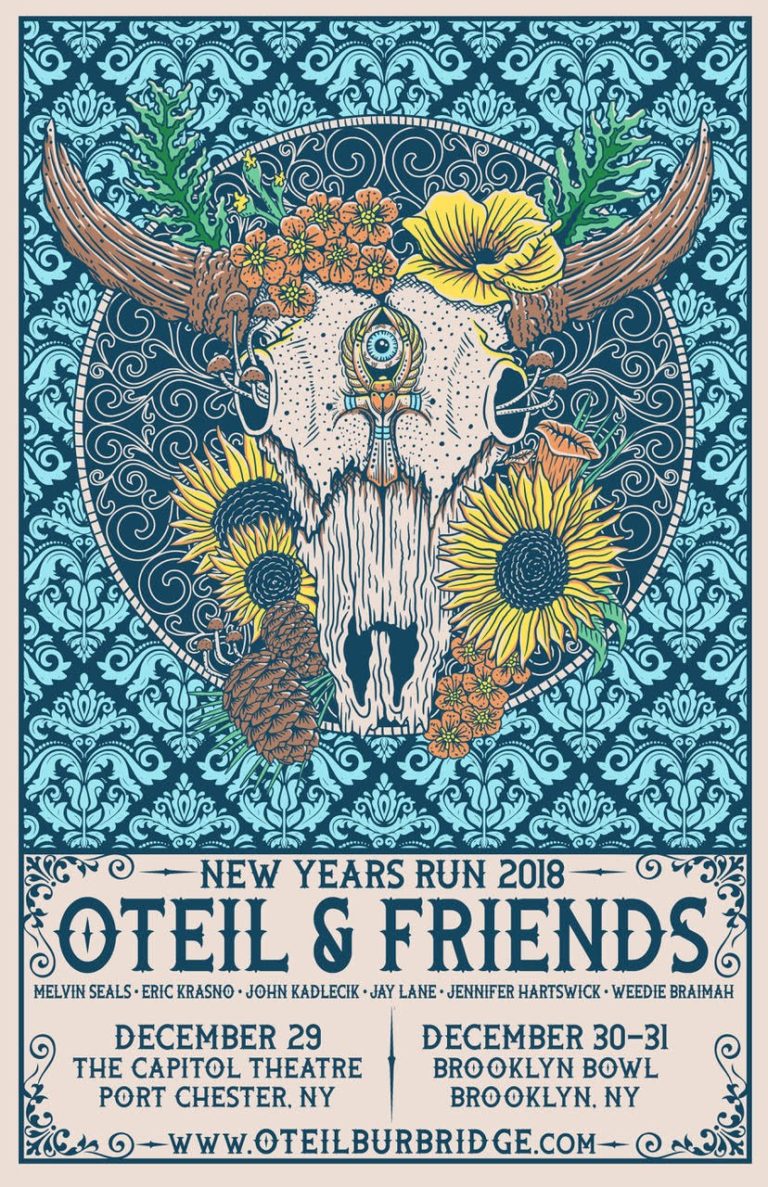 Each night at The Capitol Theatre will feature a VIP Pre-Party performance from Oteil Burbridge and John Kadlecik, and tickets for those are sold separately.
To purchase tickets for either of these Oteil and Friends shows coming up, visit The Capitol's event page here.