On Friday, December 2nd, 2022, Andy Frasco & The U.N. performed their largest headlining show to date at the well-loved Ogden Theatre located in Denver, Colorado. Opening for Andy Frasco & The U.N. was the one and only, Doom Flamingo, and featured artists such as Nick Gerlach on saxophone.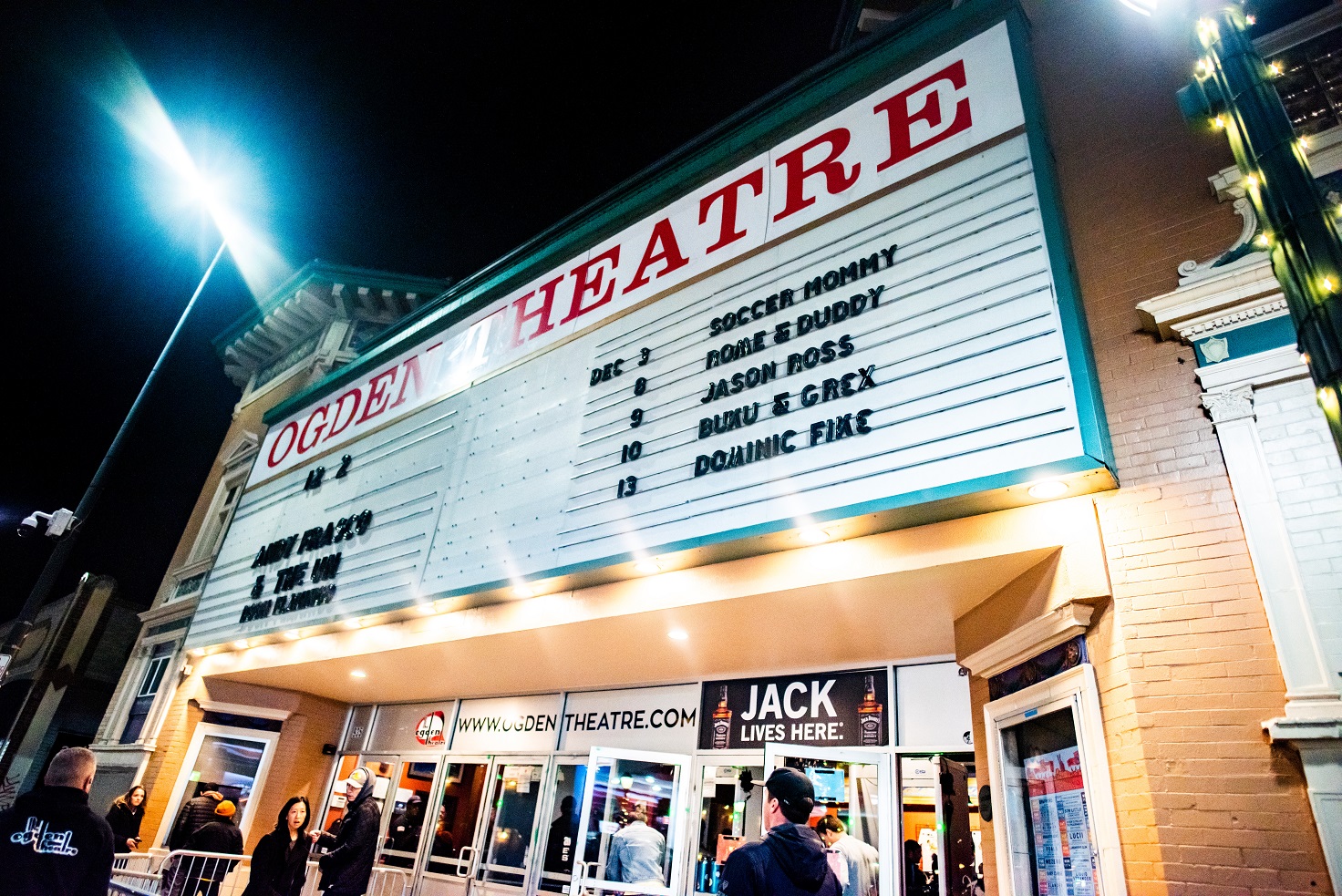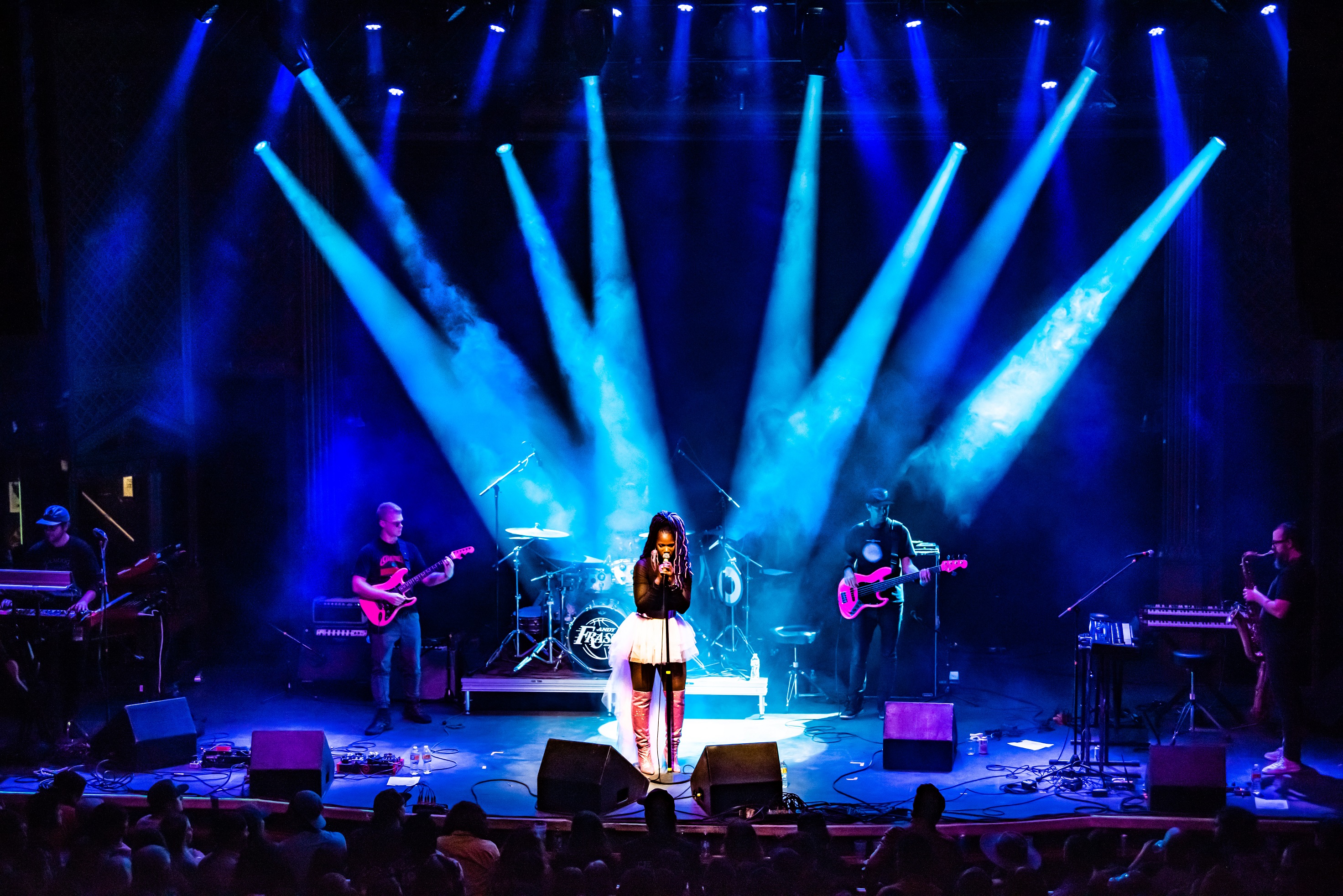 This nearly sold-out show kicked off hot and heavy with an epic opening performance from Doom Flamingo. The band opened their set with one of their newly released songs 'Evil' which perfectly set the mood for the evening ahead.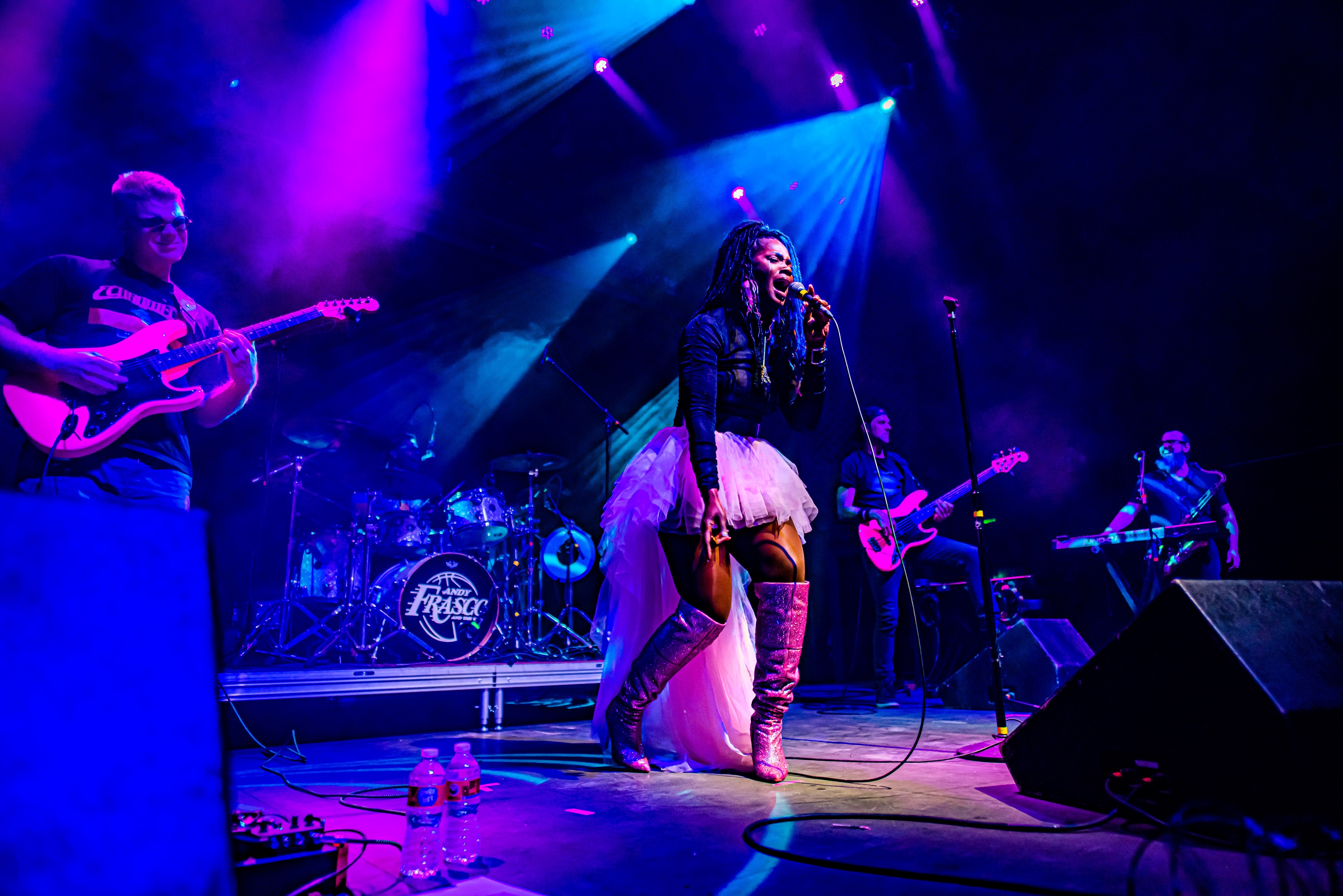 Kanika Moore's vocals and stage presence was nothing short of perfection as she commanded the stage with her powerhouse vocals and incredible dance moves. The crowd was all eyes on her, almost in a trance, but who can blame them. Her performance of 'Blade', 'Stay', and 'Runaway' during this show gave me absolute chills as she showed off her impeccable vocal talent and wide vocal range leaving the crowd's jaws on the floor.
This is true for one fan in particular. During the song 'Replicant', Kanika Moore serenaded her in the front row to which that fan then stated after "This is the most romantic thing that's ever happened to me".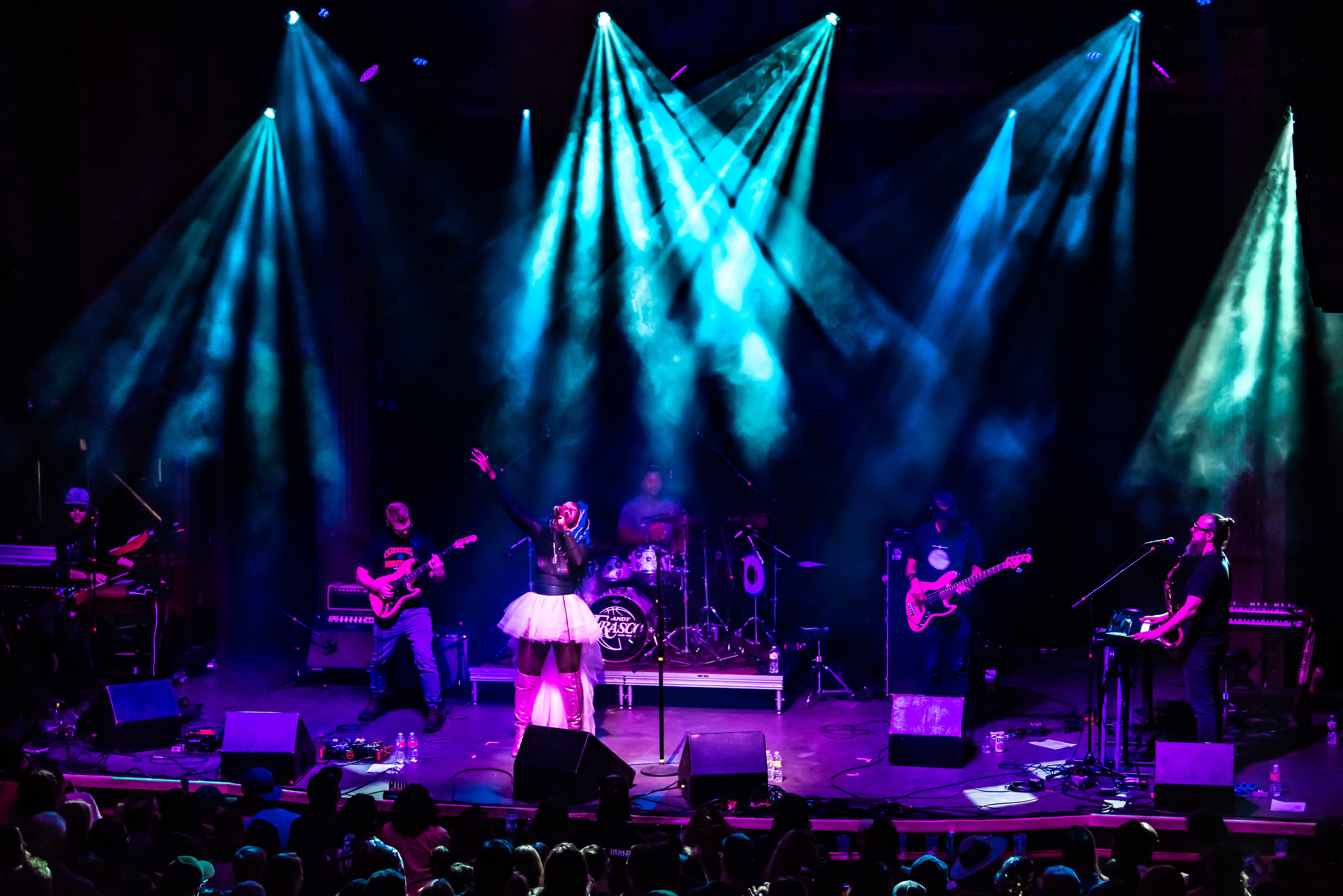 Doom Flamingo then flowed into one of their other newly released songs, 'Happy Boi', which had the crowd movin' and groovin' in all directions.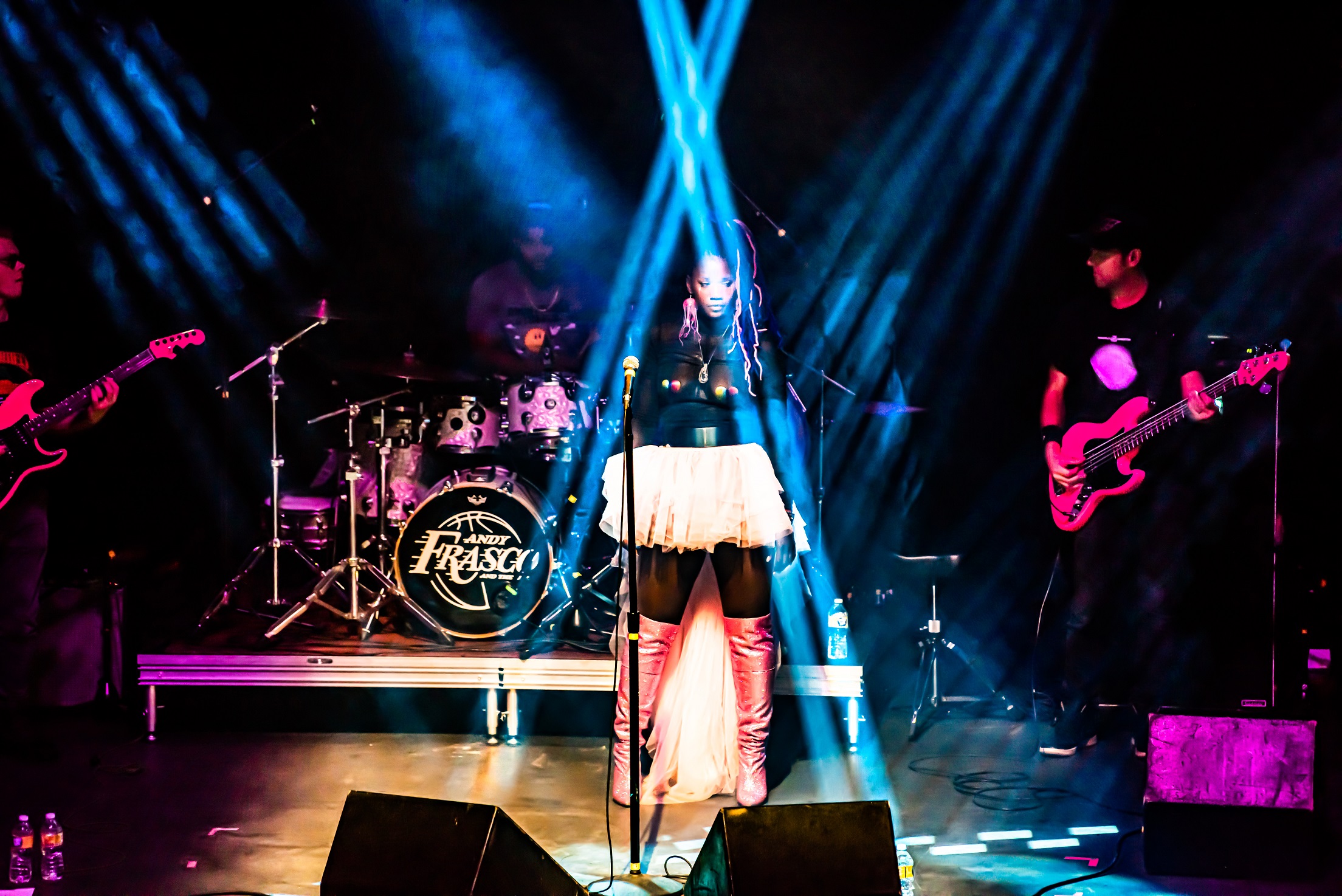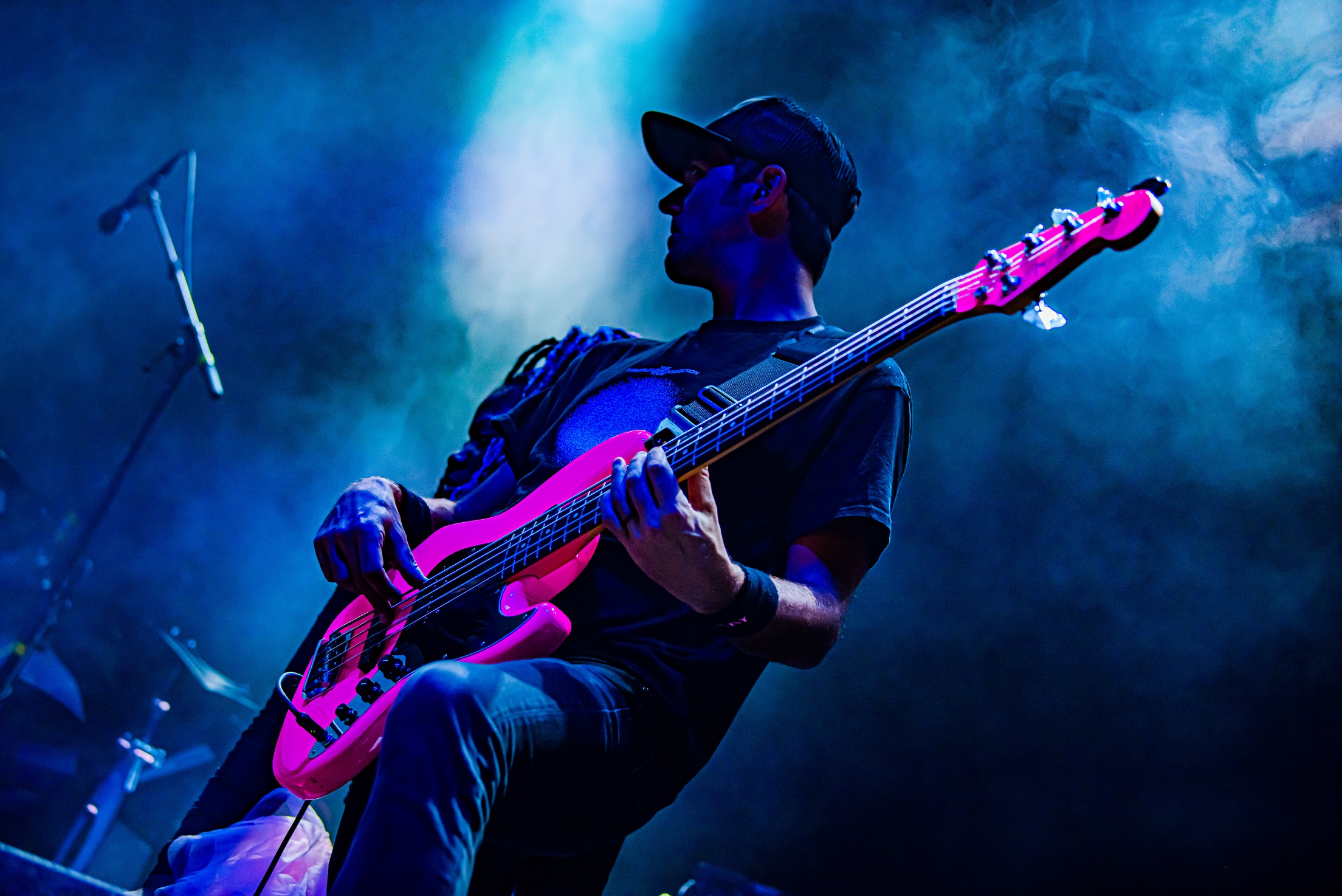 Standout performances from Ryan Stasik (bass), Thomas Kenney (guitar), and Mike Quinn (saxophone, keys, vocals) during songs such as Lux Noir featuring epic solos on all fronts including incredible drums from Sean Bing (drums) and Ross Bogan (keys) on keys.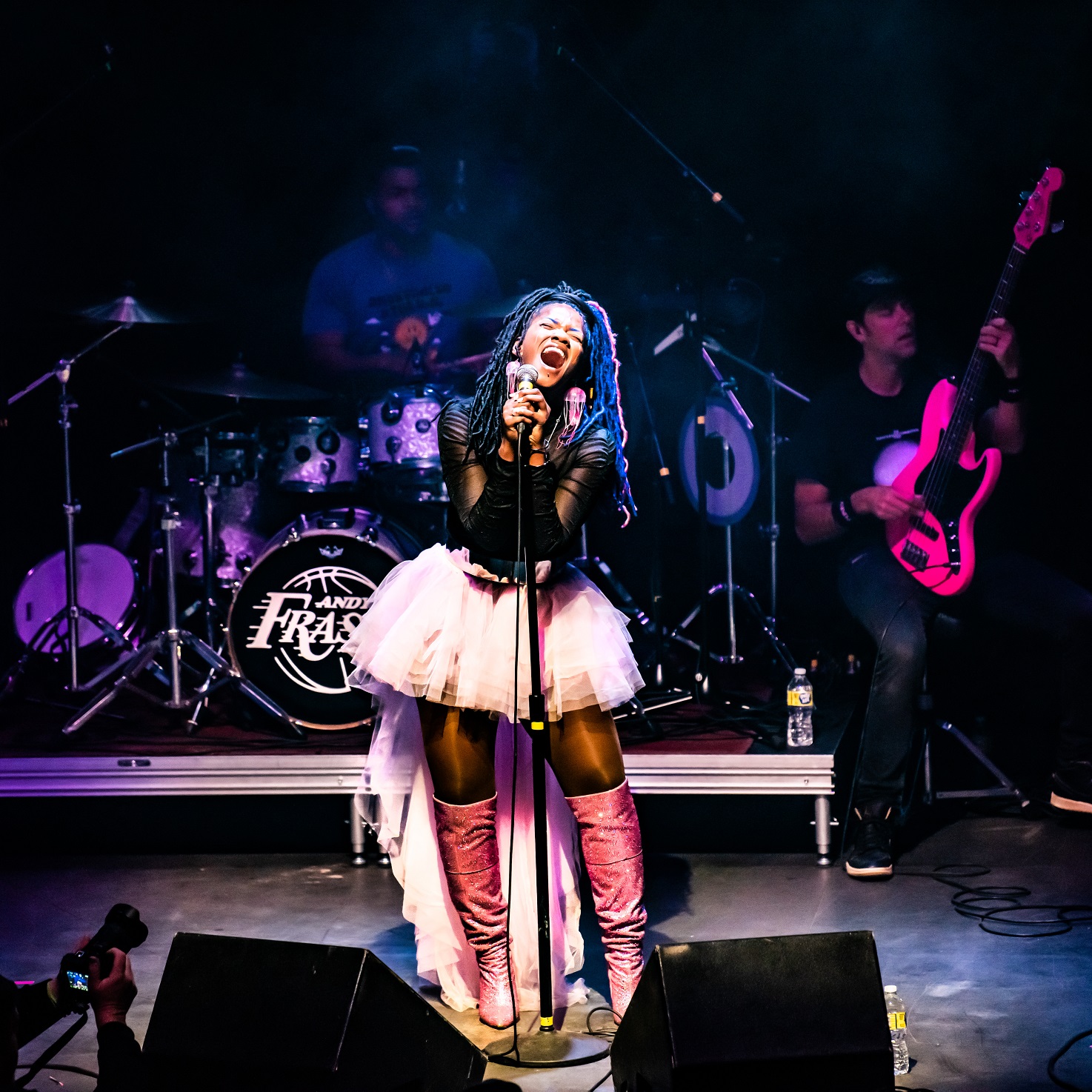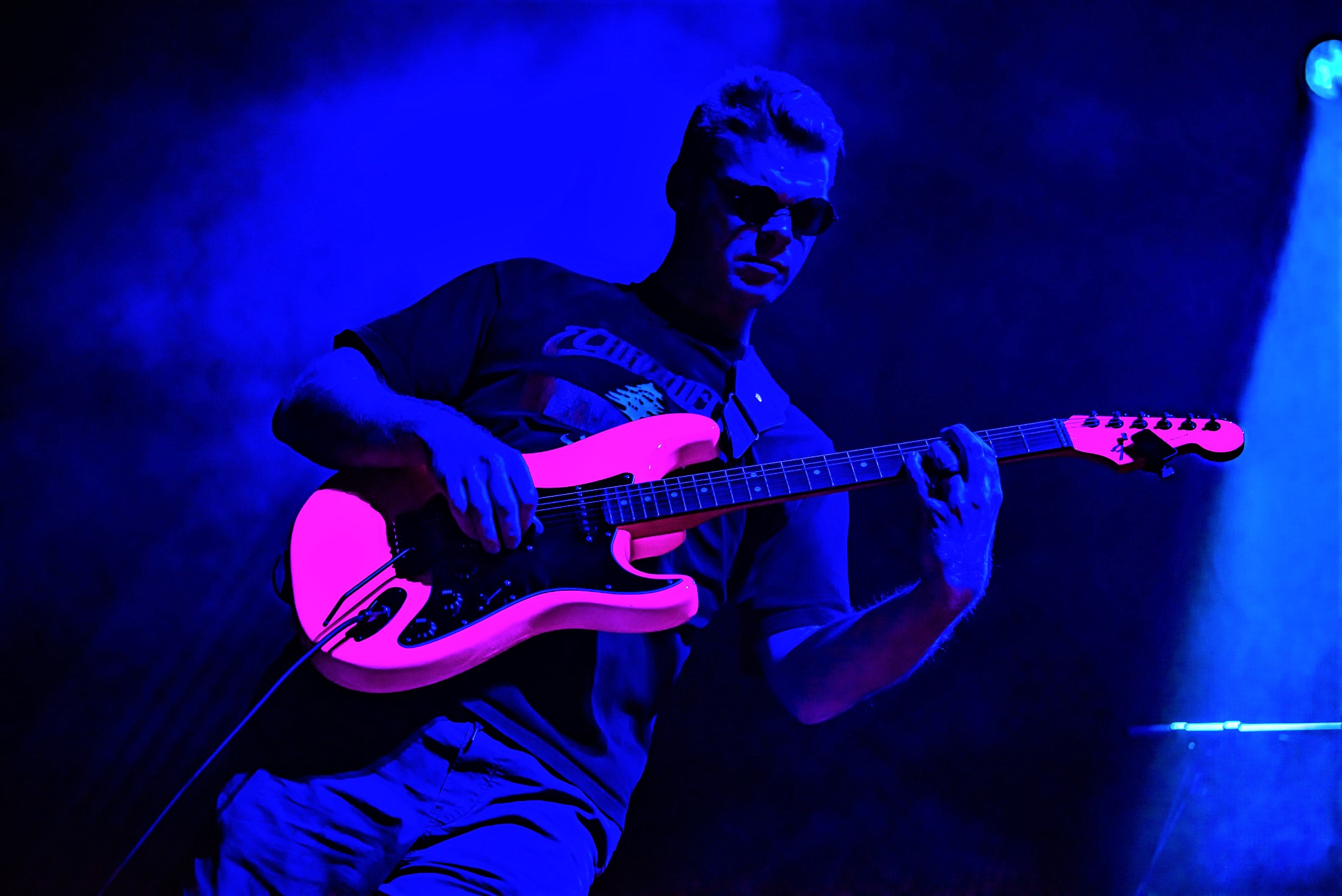 Closing out the end of the set was Doom Flamingo's newest single '303 Love'. What better place to perform that song than in the "303" itself. Overall, an amazing opening performance to set the night off right.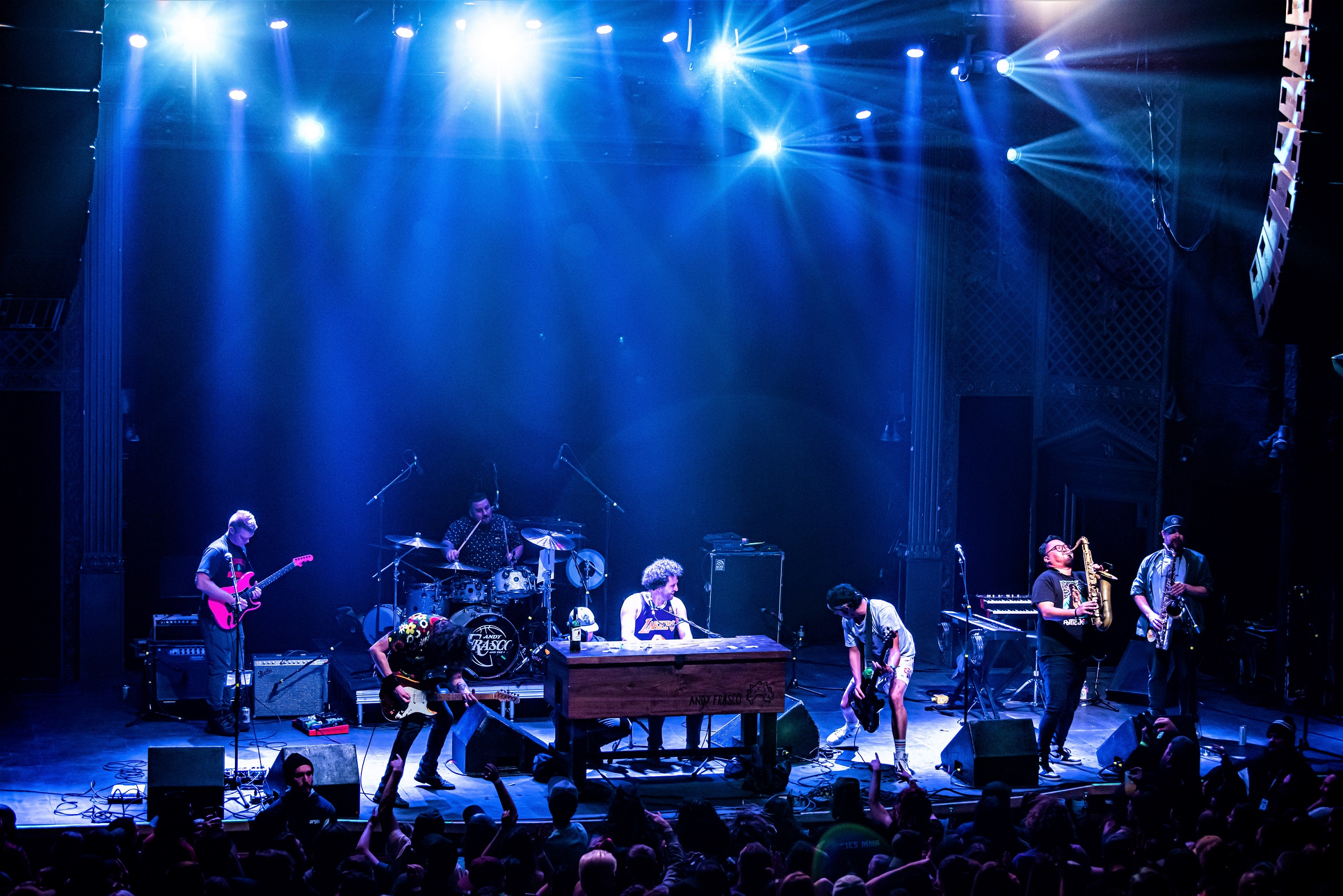 Andy Frasco & The U.N. kicked off their performance with the feel-good song 'Make It Work' which was a beautiful way to begin the show. This flowed right into their song 'Mature As Fuck' which is such an iconic song that perfectly set the tone for the entire night ahead. I can't stress enough how loudly the crowd was singing along to this song, myself included. Following that was the song 'The Walk' which featured an incredible saxophone performance by Ernie Chang (saxophone) with solos and riffs that almost blew the roof off The Ogden.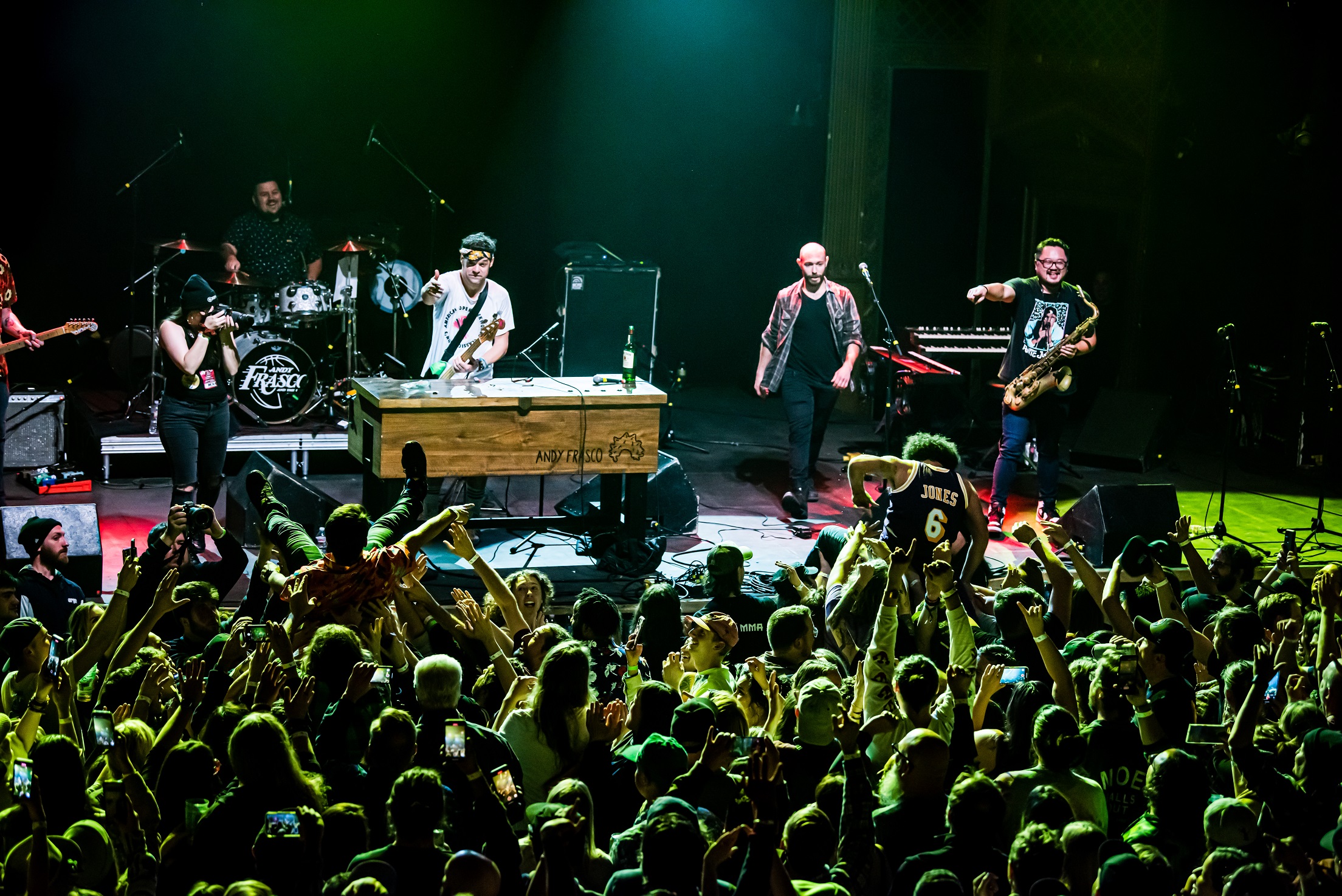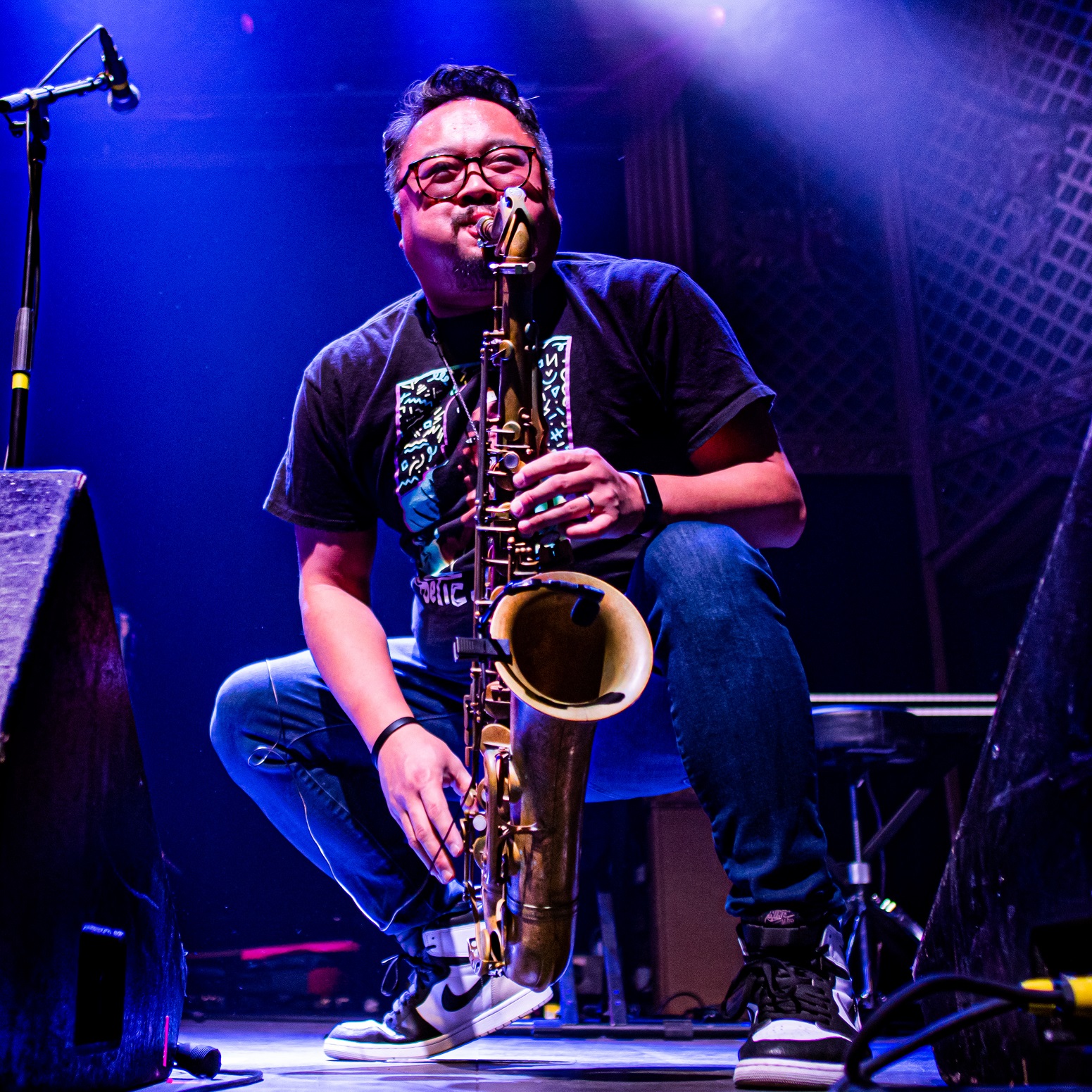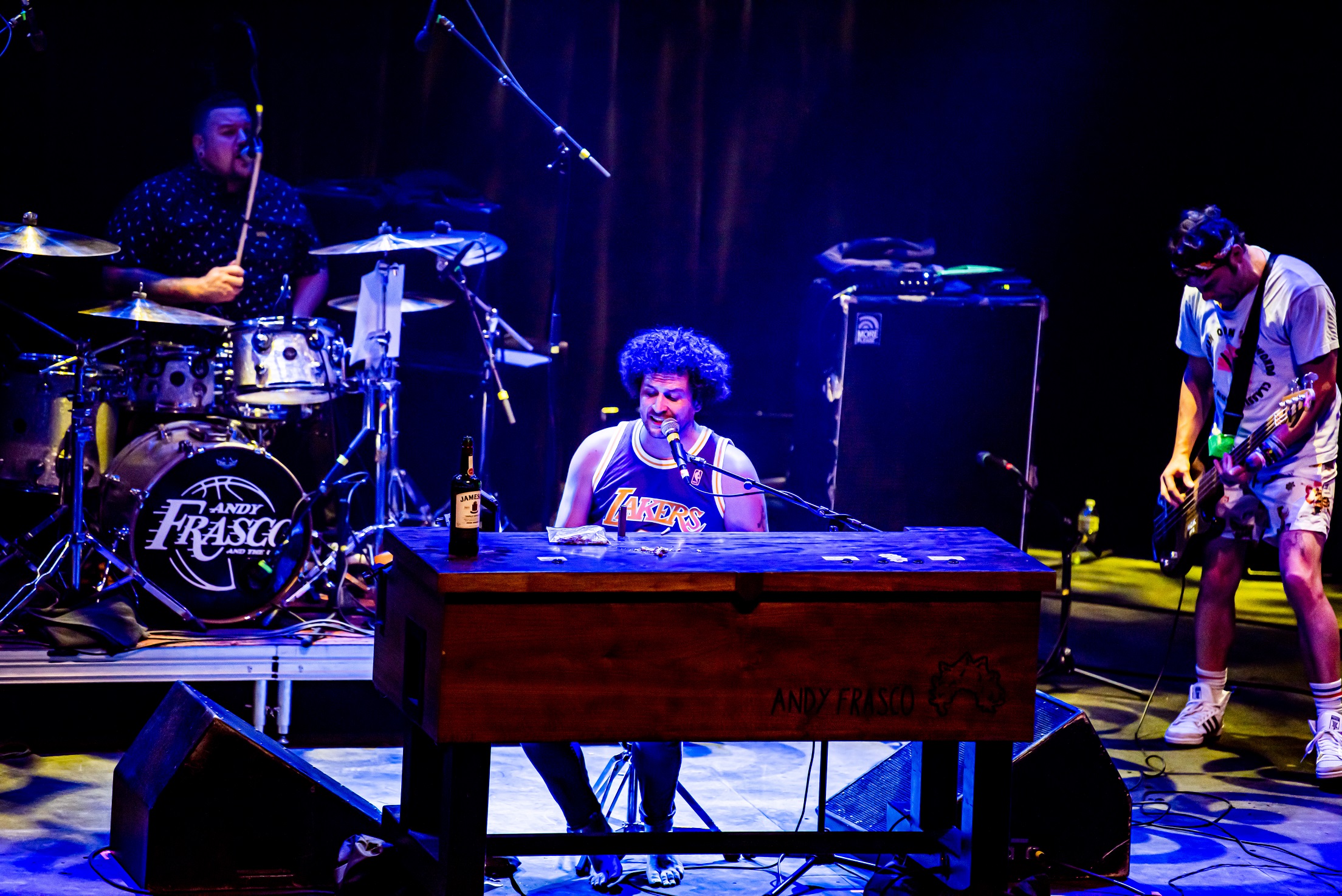 Every member of this band has such a unique energy about them and stands out on their own in such a special way that you do not see with most other bands. Shawn Eckels (guitar) on lead guitar blew everyone's minds with his pure talent and ability to shred solo after solo. Following this performance, Shawn Eckels was officially made a "Fender Artist", which is a huge deal, so congratulations to Shawn Eckels (guitar) for that incredible achievement.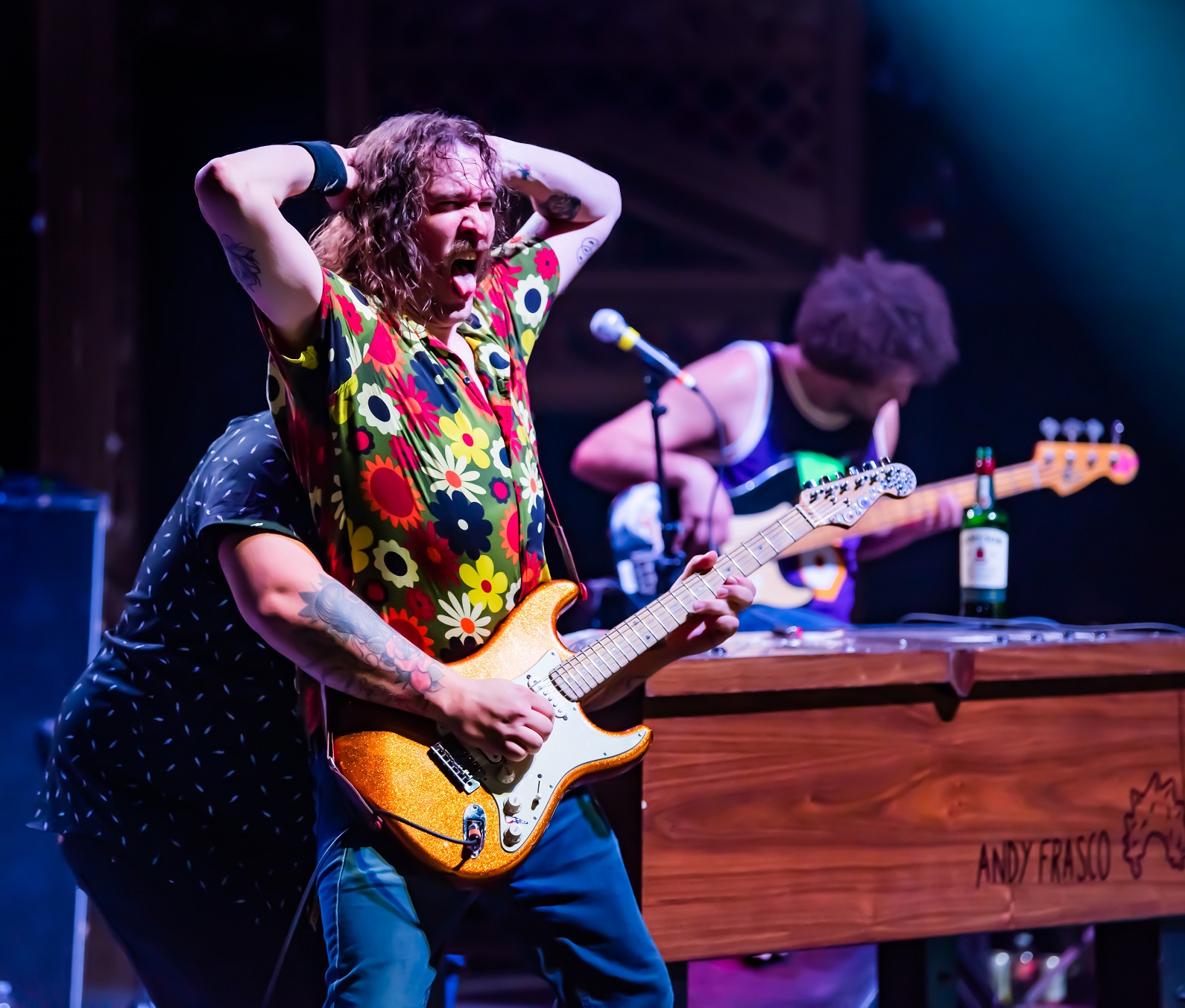 Floyd Kellogg (bass) is not only one of the most badass bass players I have ever seen live, but his vocals are incredibly powerful, especially during his made-up song mid-performance. Between that and being able to roll around the ground while still playing and not missing a beat is just incredible in every single way.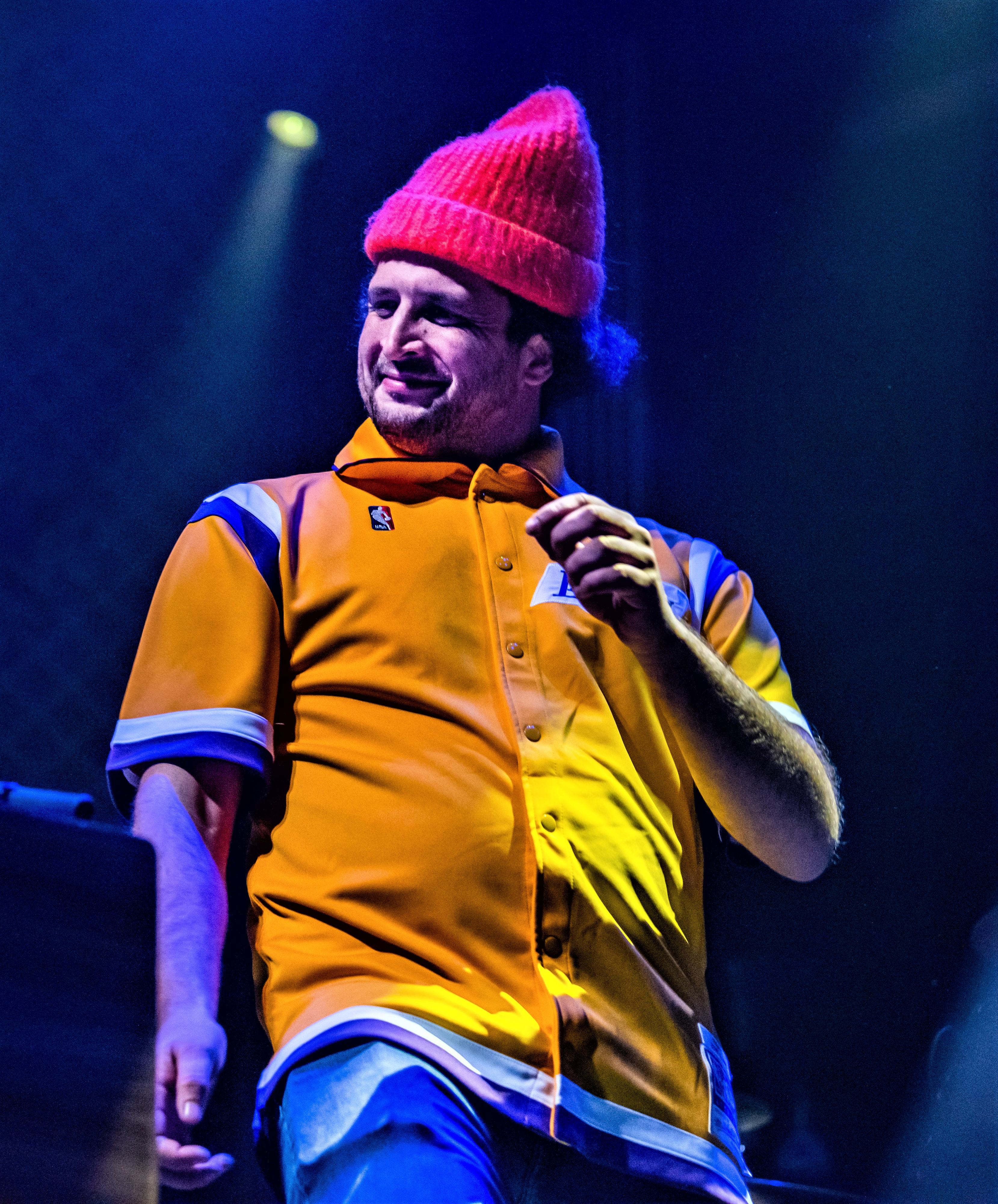 Andy Frasco's vocals and stage presence is top notch. His combination of positivity, dark humor, and pure talent is such an amazing energy to be around. You can tell during his performances that he truly gives his whole heart into his shows and loves every second of what he does. That goes for everyone in the band as well. Their passion for their craft is very apparent and a beautiful thing to see.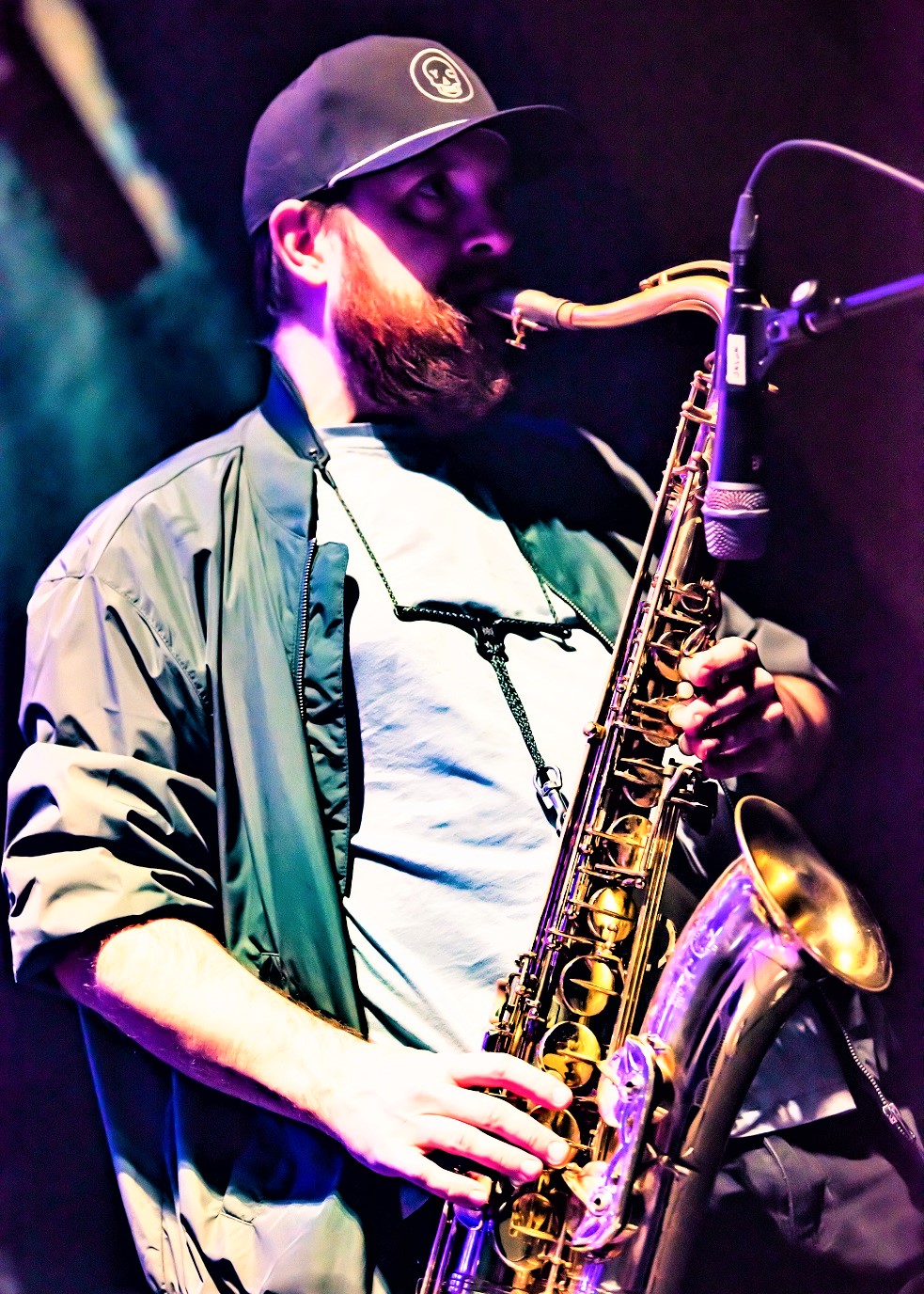 During the performance of 'Talk About It', members of Doom Flamingo, as well as Nick Gerlach (saxophone), came out on stage for an unforgettable performance that had everyone switching and sharing instruments. Doom Flamingo's, Ryan Stasik (bass), and Floyd Kellogg (bass) were sharing a bass which was so impressive to watch people from two different bands play the same instrument at the same time. It was pure talent.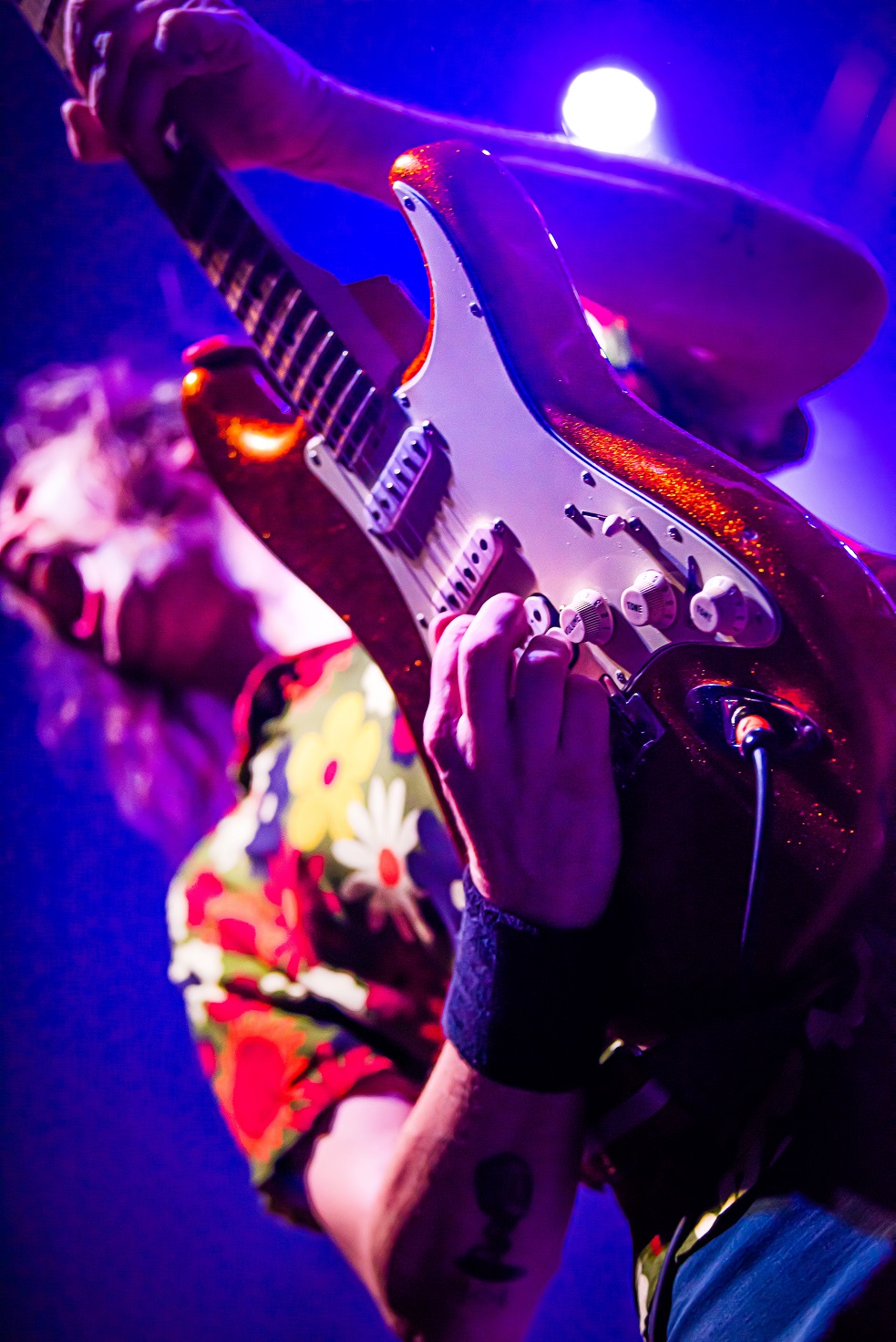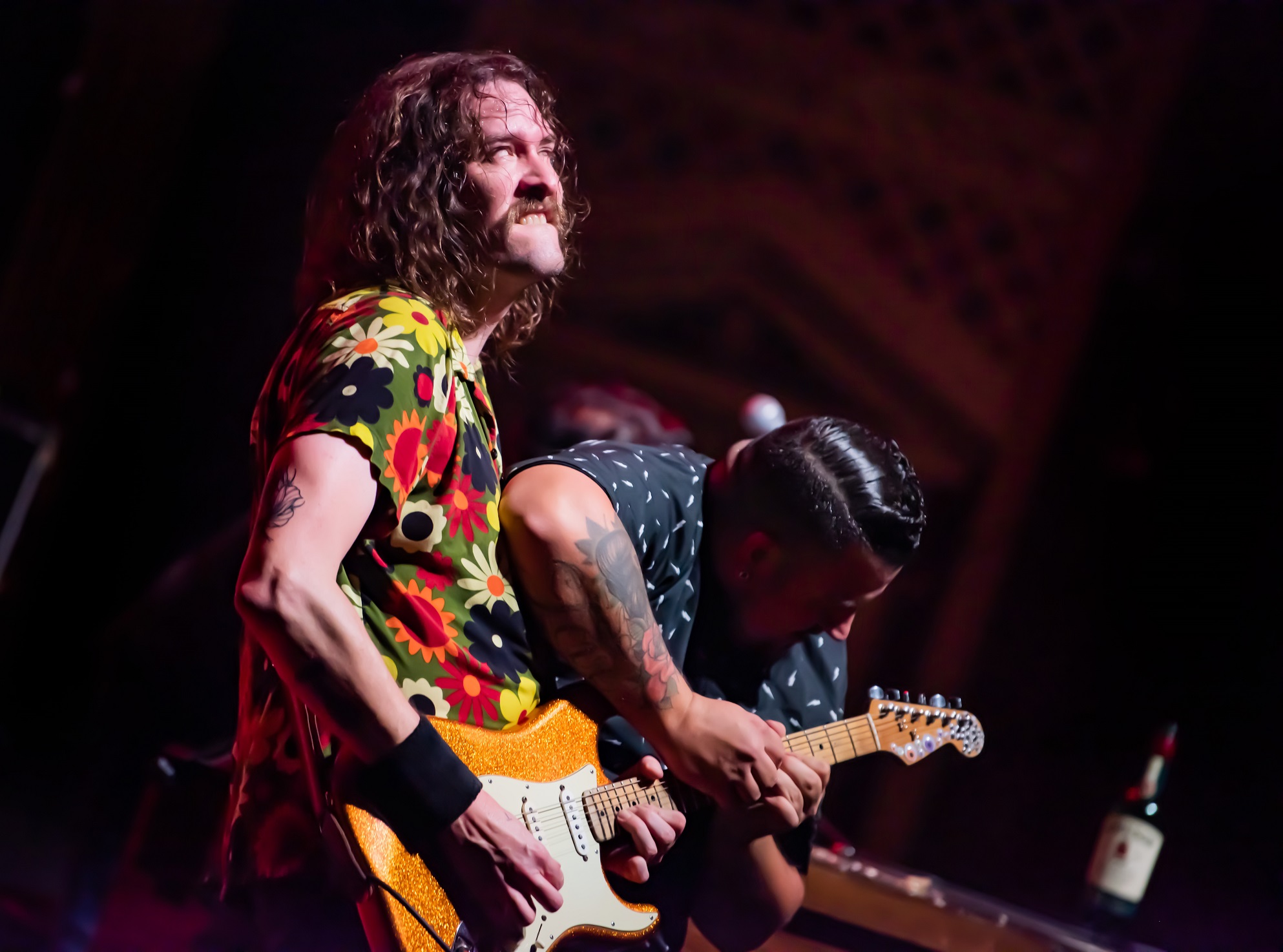 Shawn Eckels (guitar) and Andee Avila (drums) were absolutely shredding it on the guitar together. At one point, Doom Flamingos, Sean Bing (drums), was sharing drums with Andee Avila (drums). Absolutely epic. A true testament to all of their skills and musical knowledge.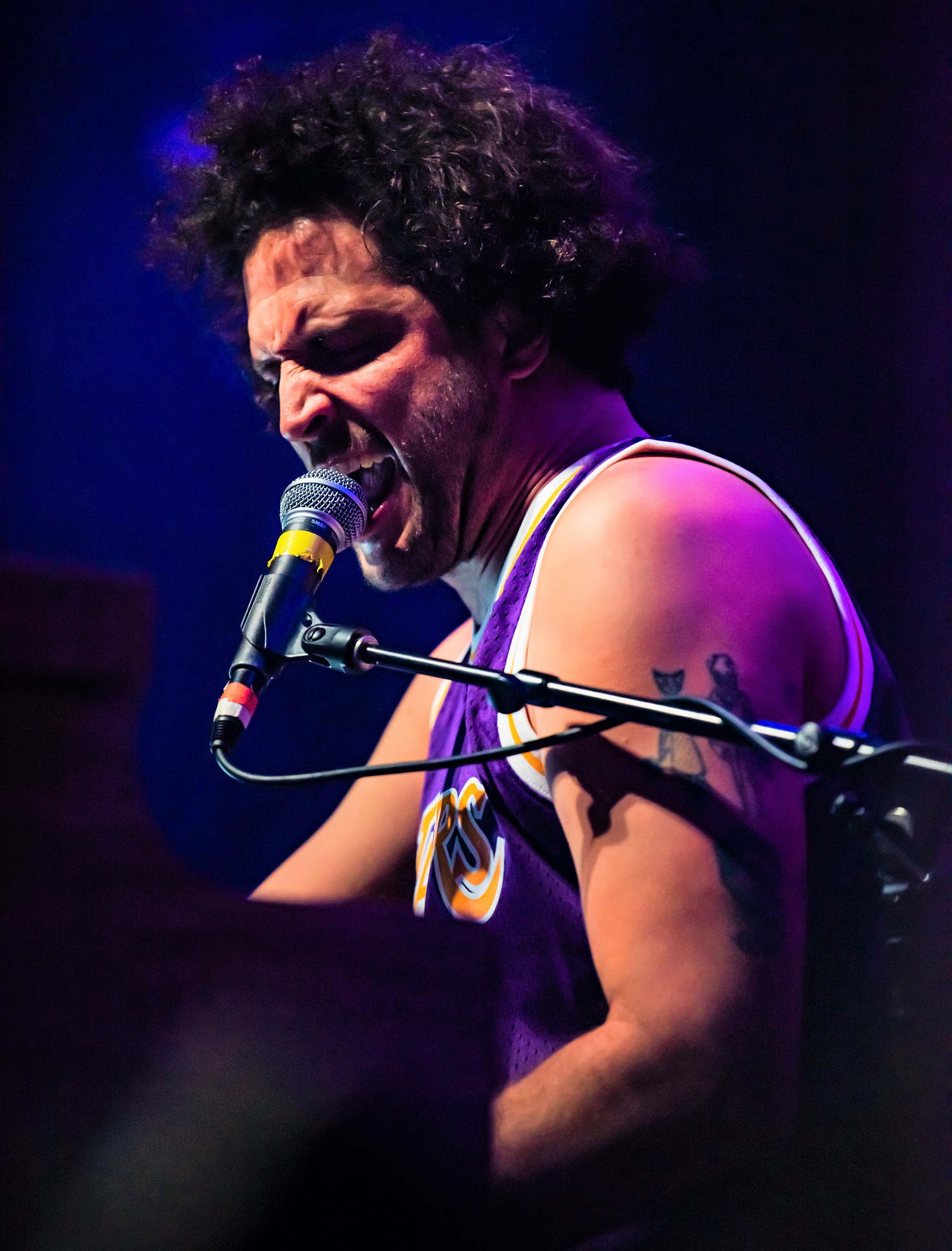 Unpredictable is a great way to describe an Andry Frasco & The U.N show as you never know what twists and turns lie ahead, in literally the best way possible. During the middle of the show, Andy Frasco brought out his childhood best friend since he was twelve years old to stage drive with him. First, Andy Frasco tossed a couple of beers to the crowd, to which they then proceeded to gracefully leap into the crowd and chug said beers while getting carried back to stage. Between that, and instructing the crowd on how to dance the horah to "Hava Nagila", it was all iconic and perfectly represents how fun and wild an Andy Frasco & The U.N. is. Throw in an impromptu performance of 'Break Stuff' by Limp Bizkit just to spice up the night a little bit. I truly never know what is going to come next at these shows, and it is the absolute best.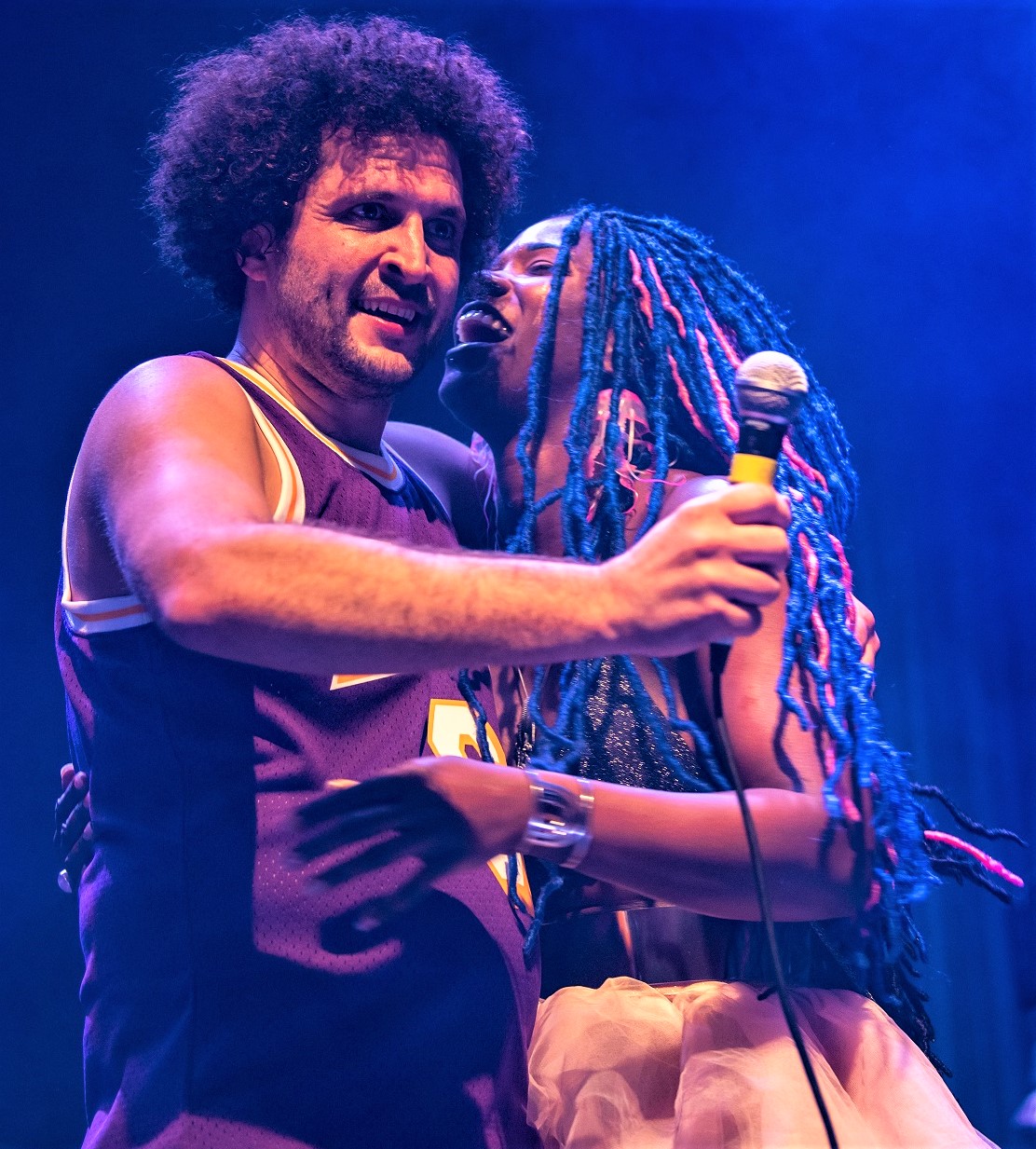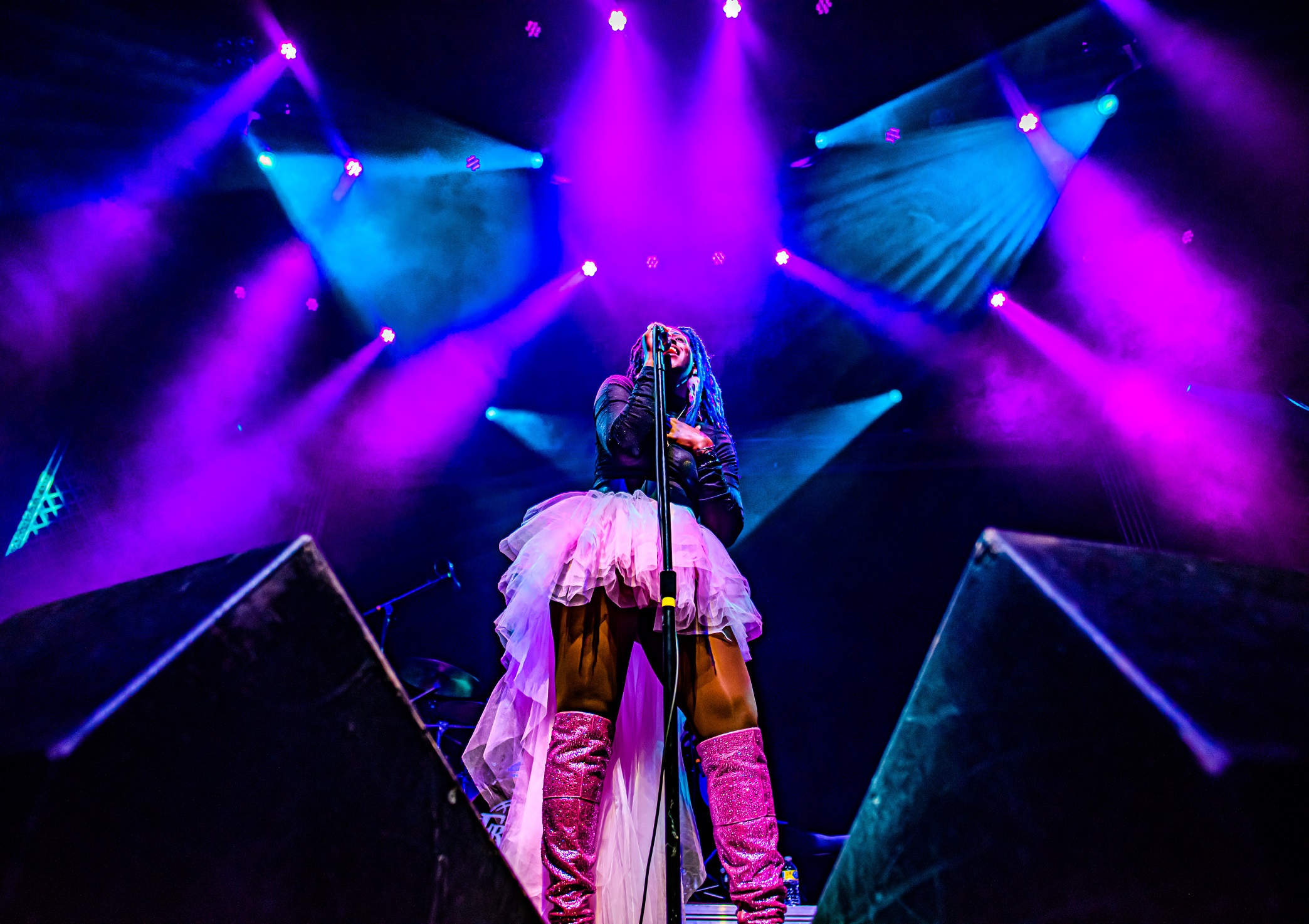 Joining Andy Frasco & The U.N. on stage for multiple songs was Doom Flamingo's vocalist, Kanika Moore. Best Friends with Andy Frasco, this beautiful friendship was incredibly heartwarming to watch on stage. They started by performing the song 'Love Hard' which was a gorgeous performance that had the love and friendship between them radiating into the crowd.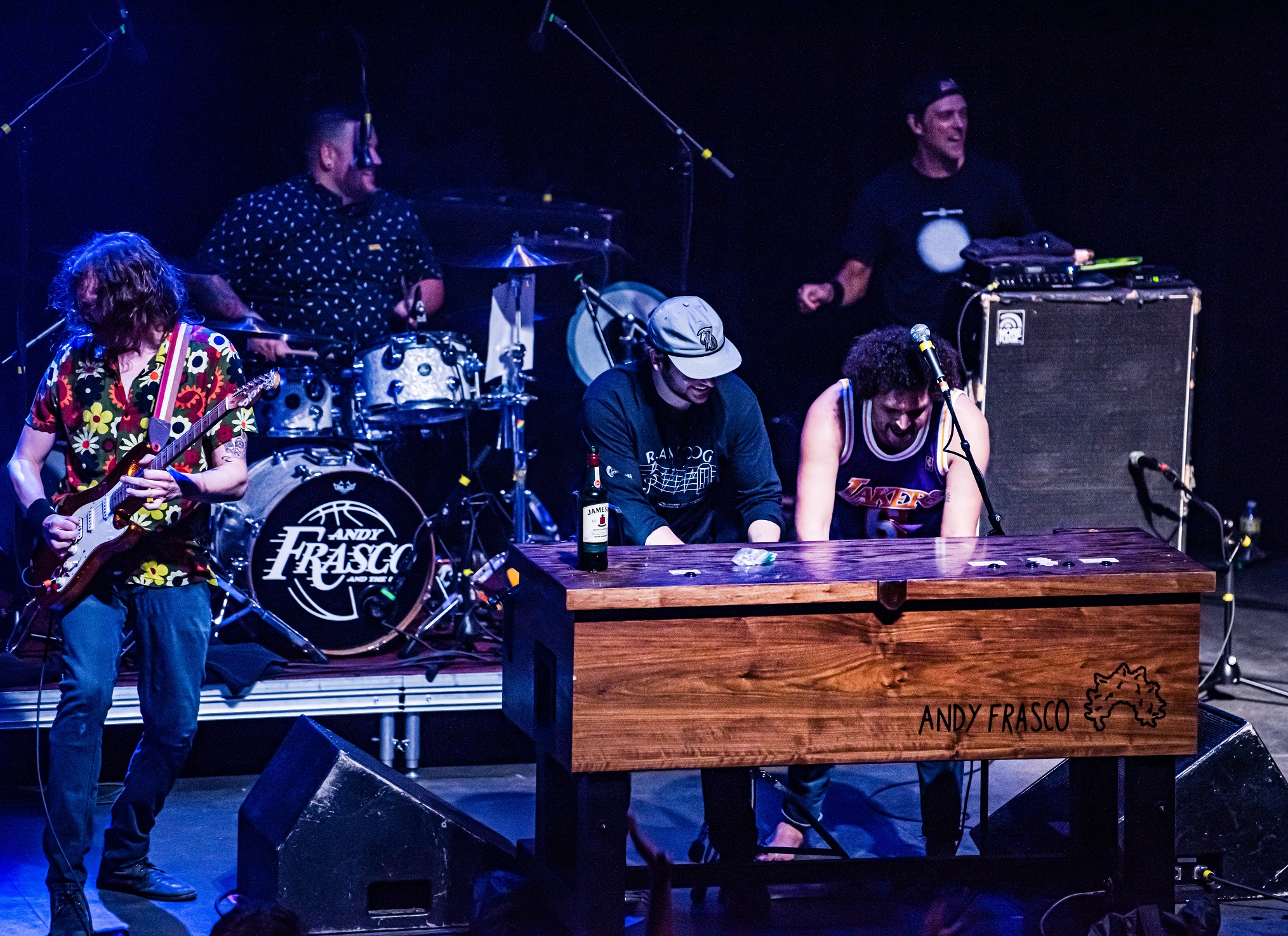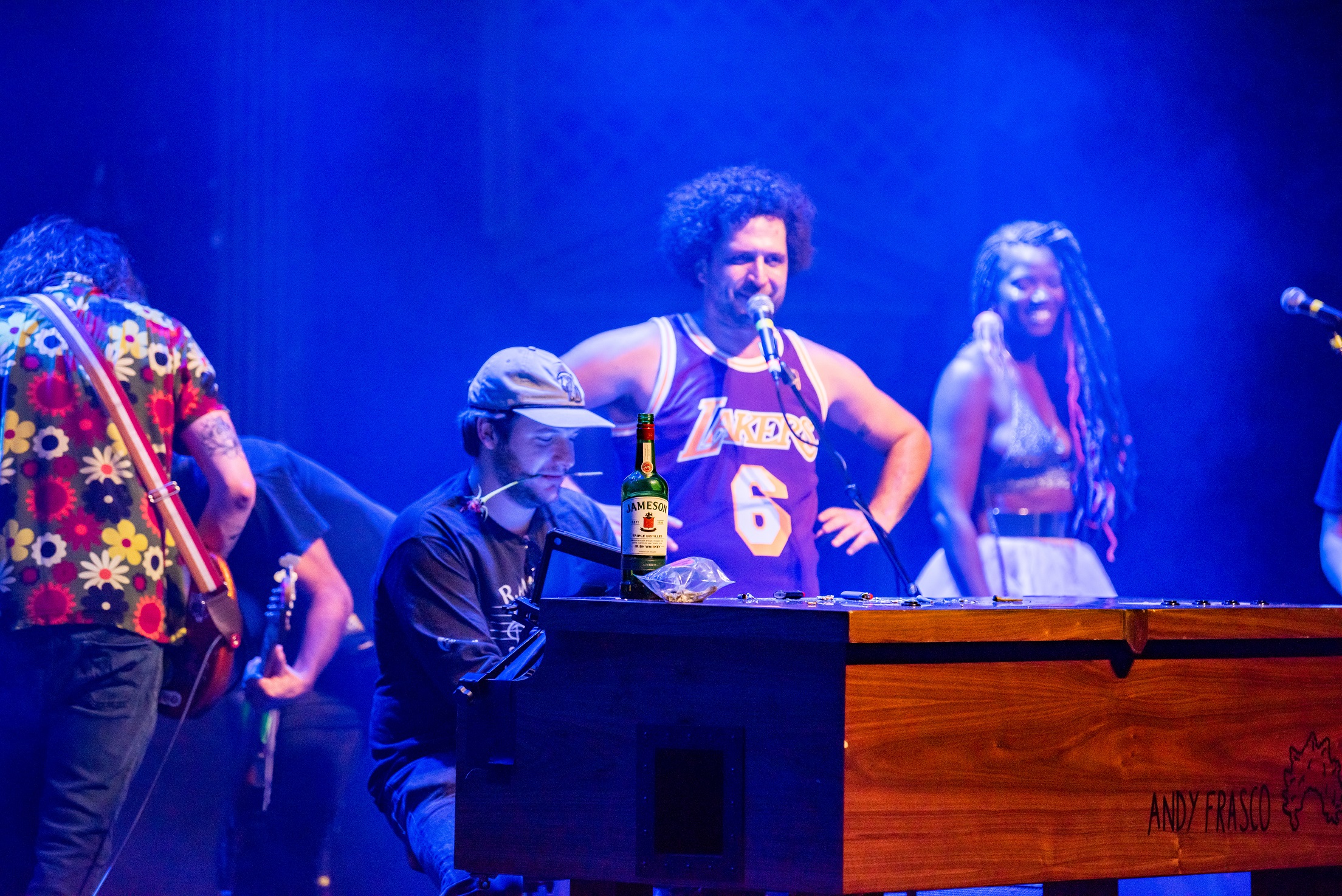 Following the recent loss of Fleetwood Mac singer and keyboardist, Christine McVie, Kanika Moore  and Andy Frasco & The U.N. performed a heartfelt Fleetwood Mac cover of 'You Make Loving Fun', which was a beautiful memorial to an incredible legend in the music industry.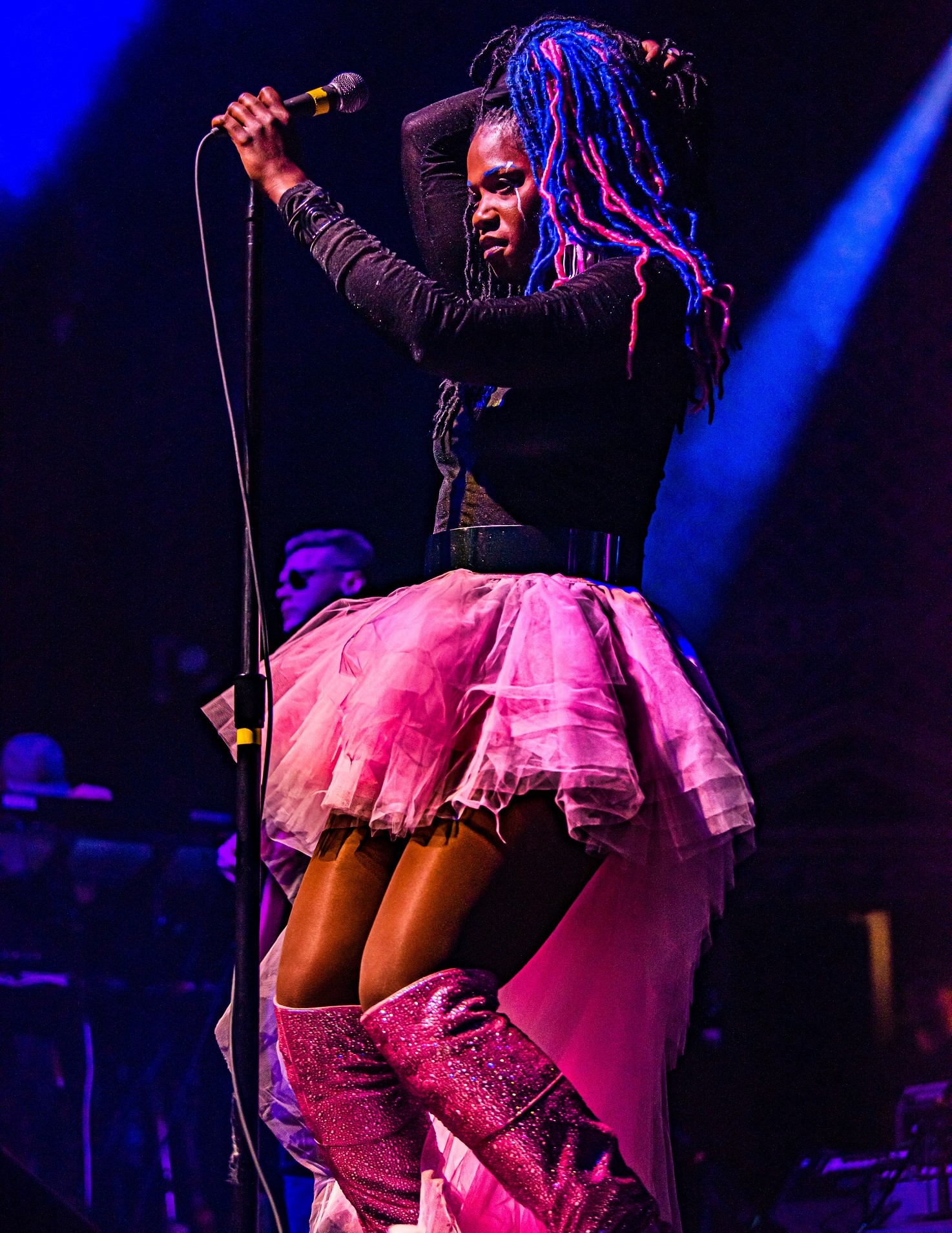 Kanika Moore and other members of Doom Flamingo retook the stage with Andy Frasco & The U.N. with one more close out performance of the song 'Dancin' Around Our Grave'. This song highlights the beautiful vocal duo of Andy Frasco (vocals) and Kanika Moore (vocals). This was the most perfect way to close out the show before the encore performances.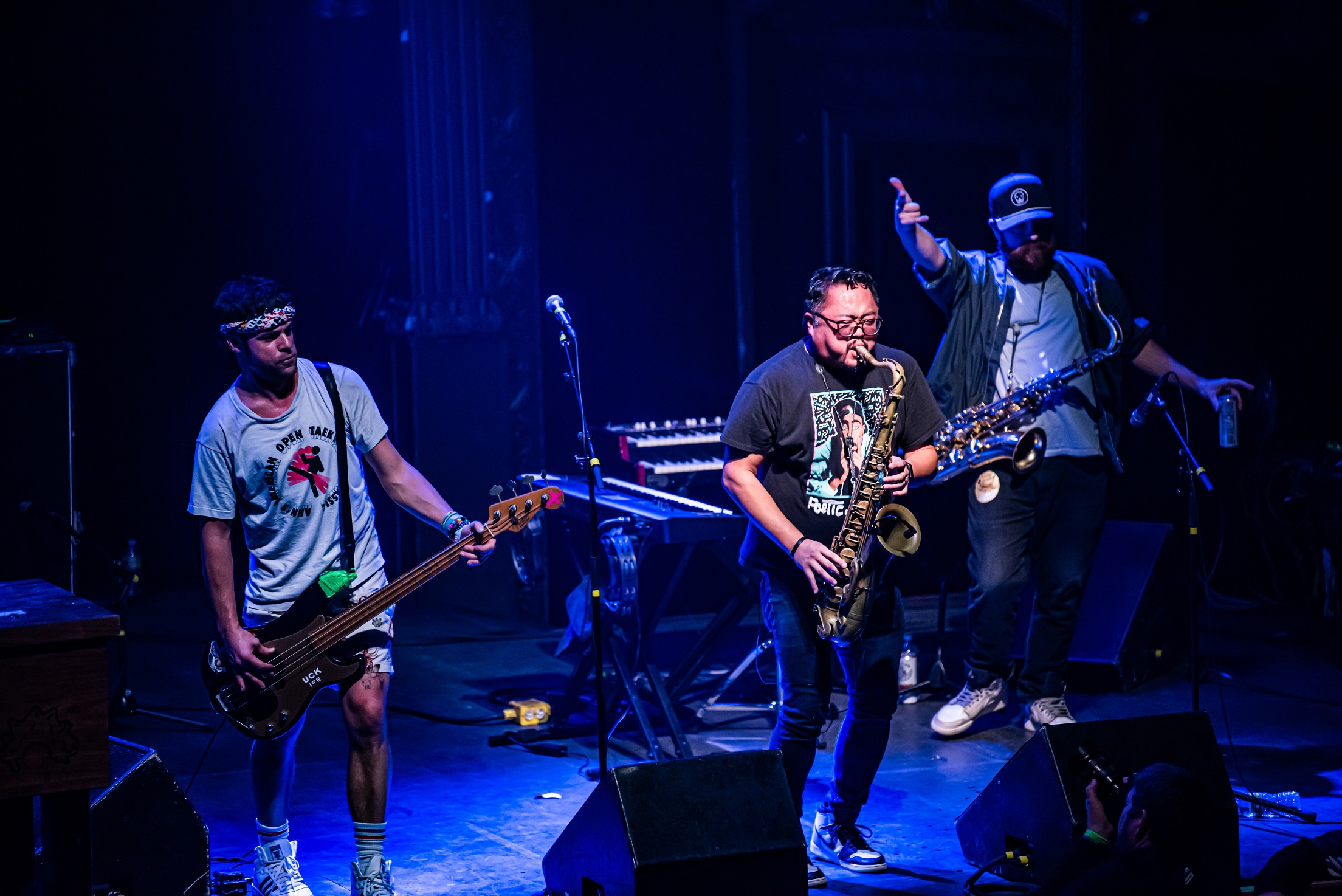 Encoring their performance starting with the song 'Dream' felt fitting while closing out their largest headlining show. Andy Frasco always preaches a positive outlook on life and this song is a beautiful reminder that all you gotta do is dream. Performances like tonight are truly a testament to that.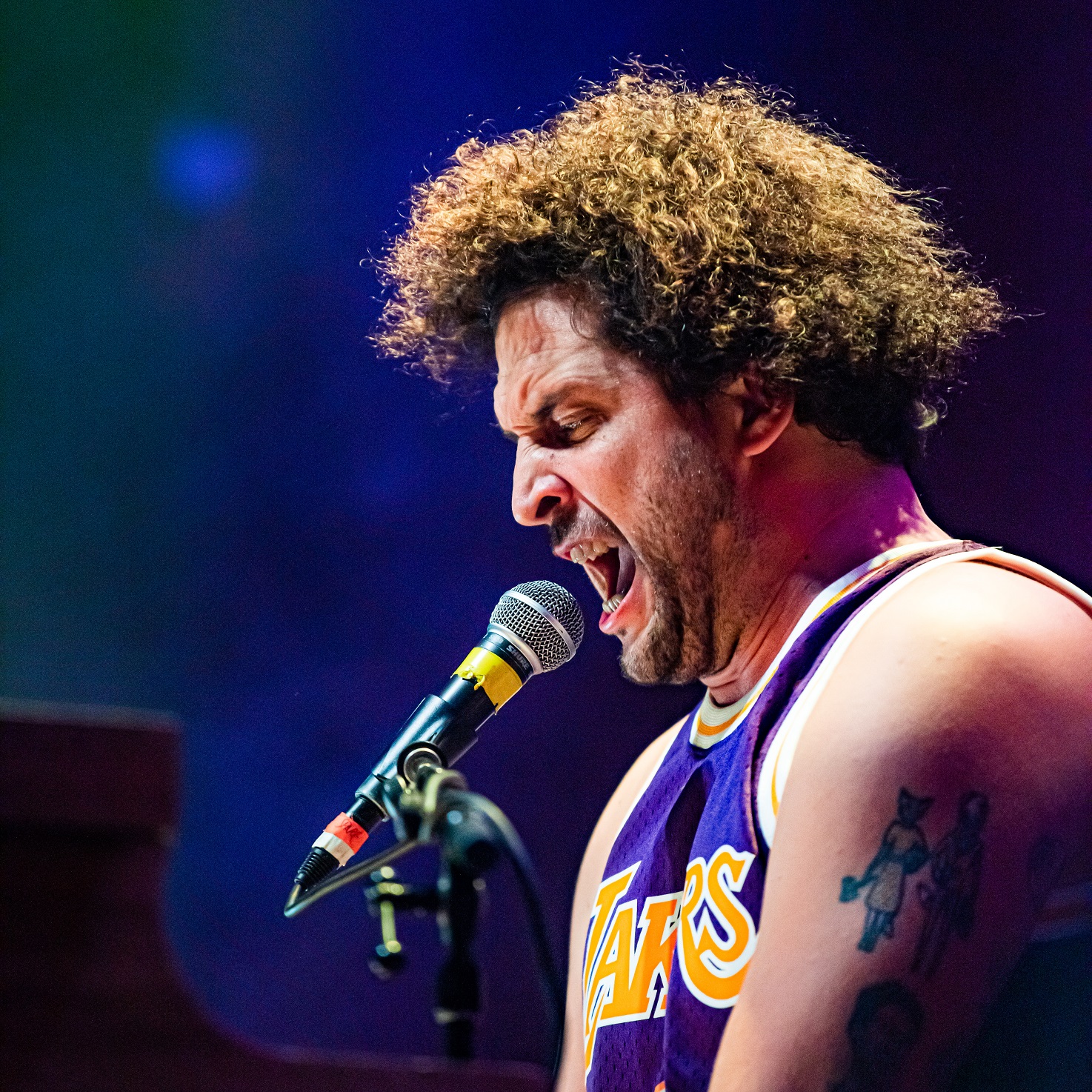 This was without a doubt the most wild, fun, and uplifting concert experience I have ever been to. If you have not had a chance to see Andy Frasco & The U.N. live yet, it's not too late! Their second leg of their tour just started featuring Little Strangers. Learn more about upcoming tour dates here.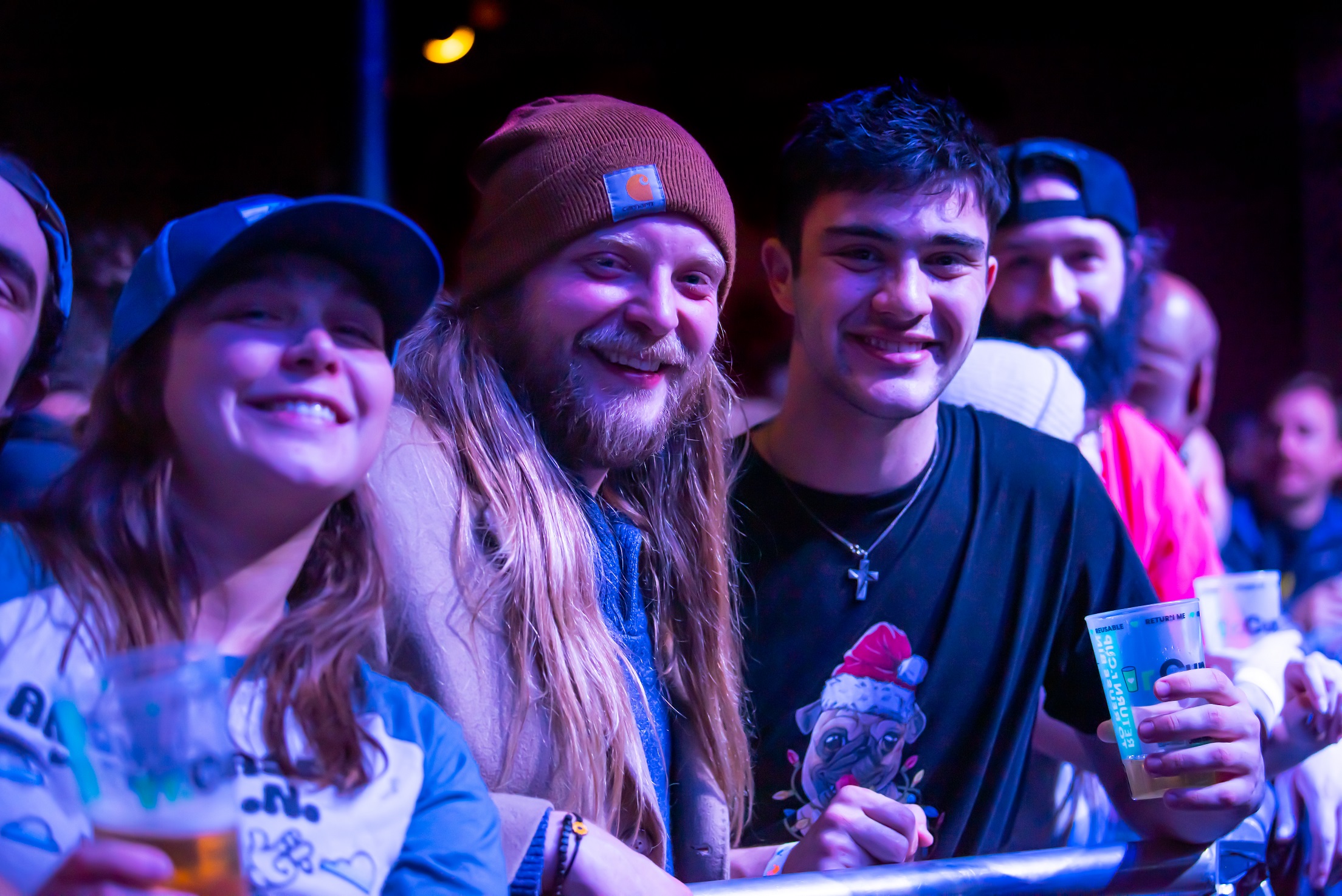 Andy Frasco & The U.N. Setlist: Make It Work > Mature As Fuck > Birthday Song > You Do You > The Walk > High On Our Own Supply > Talk About It w/ Nick Gerlach, Ryan Stasik, and TK > Puff Break > Animals > Ramble On > Love All of Me > Floyds Song > Struggle > Love Hard w/ Kanika > Fleetwood Mac w/ Kanika > C Boogie w/ Benny Bloom & Horns > Brick In The Wall > Break Stuff > Change of Pace > Waiting Game > Dancin' Around My Grave w/ Doom Flamingo. Encore: Dreams > Smells Like Teen Spirit > Keep On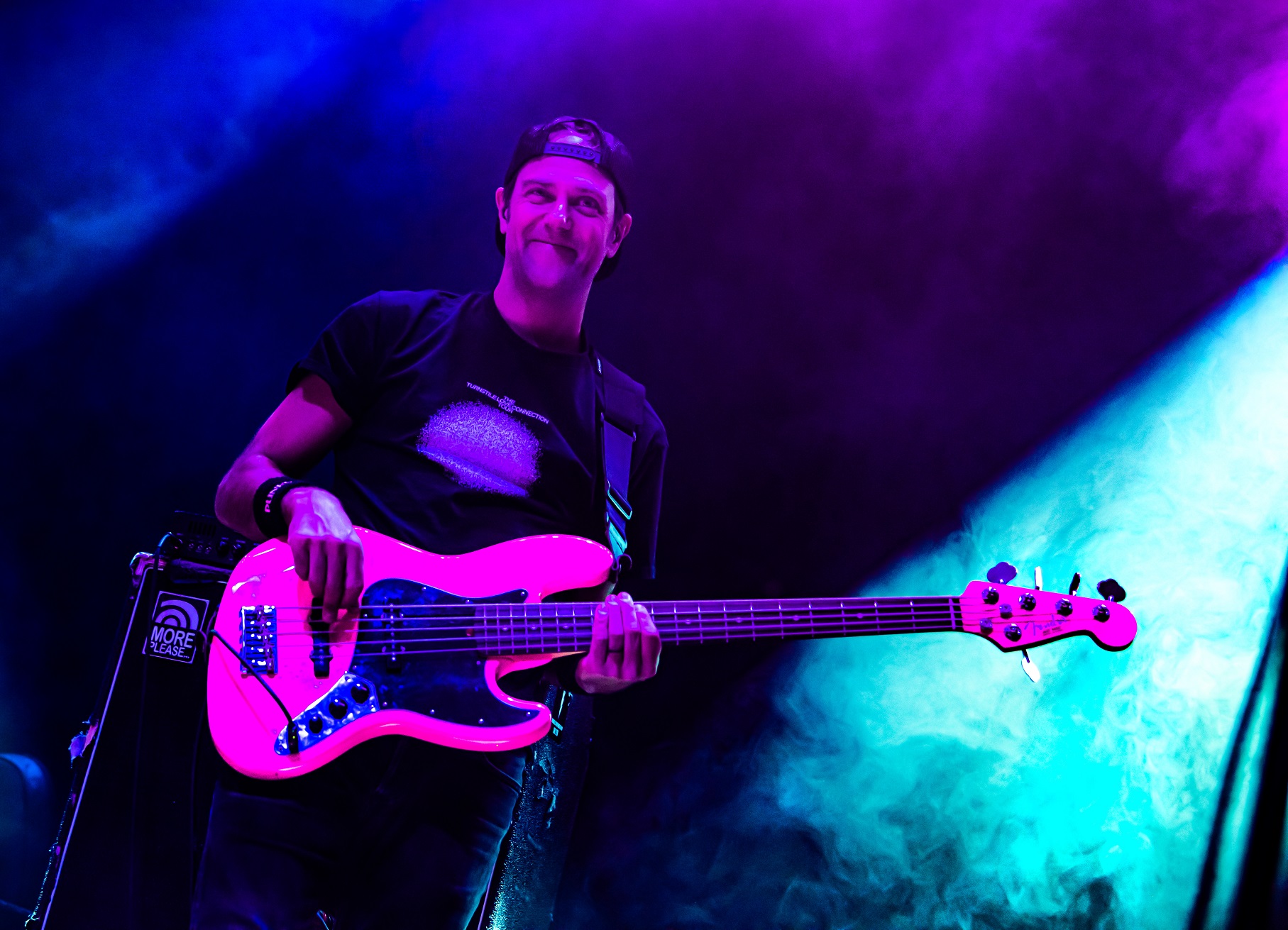 Doom Flamingo Setlist: Evil > Along for the Ride > Blade > Replicant > Happy Boi > Hot Wheels > Lux Noir > Stay (Game Time Decision) > Runaway > 303 Love