On September 21st, Thumpasaurus took the stage at the beloved Bluebird Theater located in the heart of Denver, Colorado. Thumpasaurus is an eccentric funk band with a hint of punk that is composed of five members. Members include, Henry Was on drums, Paul Cornish on keys, Lucas Tameran on vocals and guitar, Logan Kane on bass, and Henry Solomon on saxophone. Although Paul Cornish could not attend the Denver show, the band still gave it their all and had an insanely incredible and successful performance.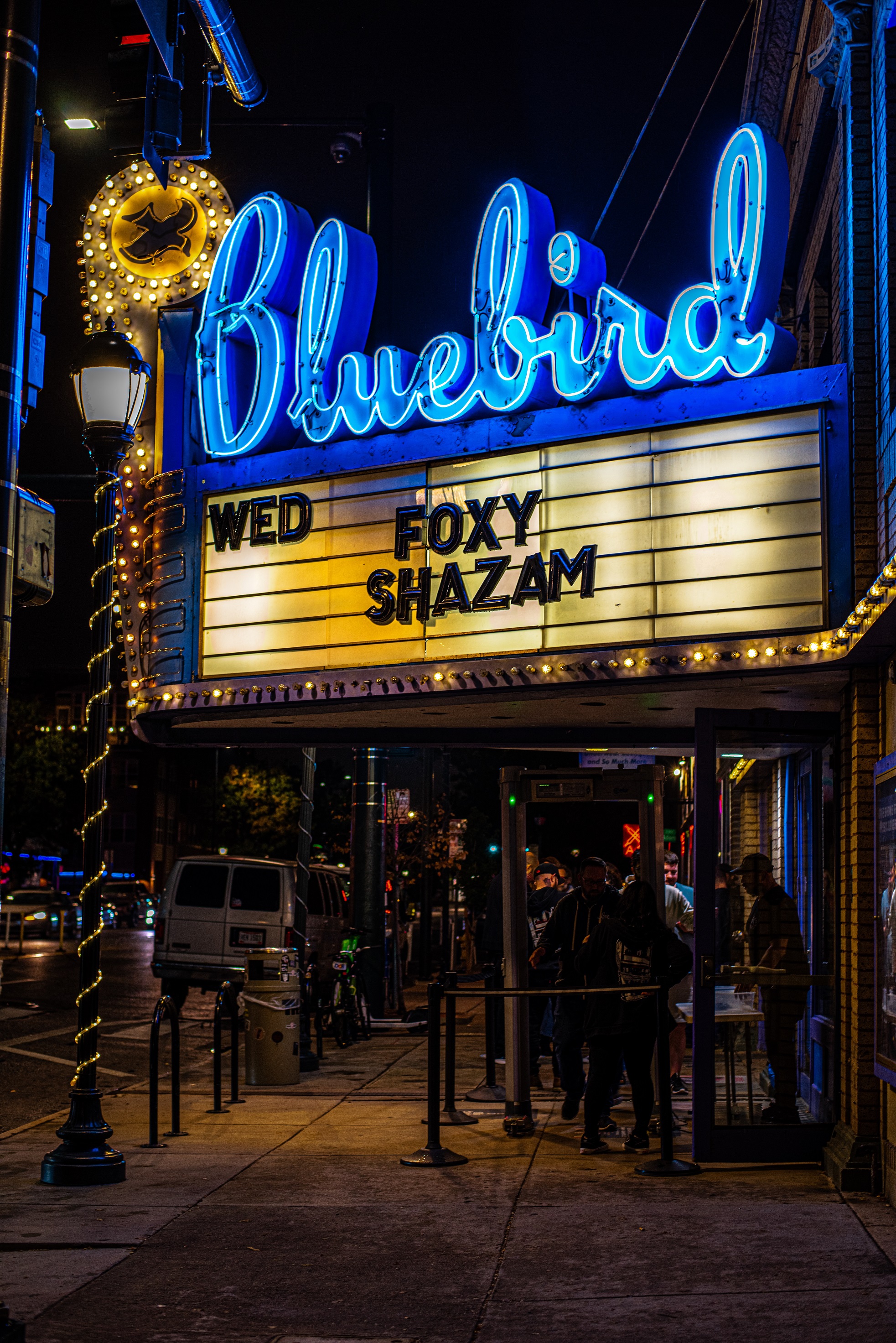 Back in 2021, Thumpasaurus was set to tour with former funk band Turkuaz during their summer and fall tours. Due to Turkuaz separating, and the tour cutting short, Thumpasaurus never got to play their December 11th, 2021, show in Denver, Colorado. Lucky enough for us, we were able to see them back in Colorado opening for the extremely high energy rock band, Foxy Shazam. Lucas Tameran (vocals) stated at the show that he has not been to Denver in years and was thrilled to be there and is hoping to make an appearance in Denver come 2023.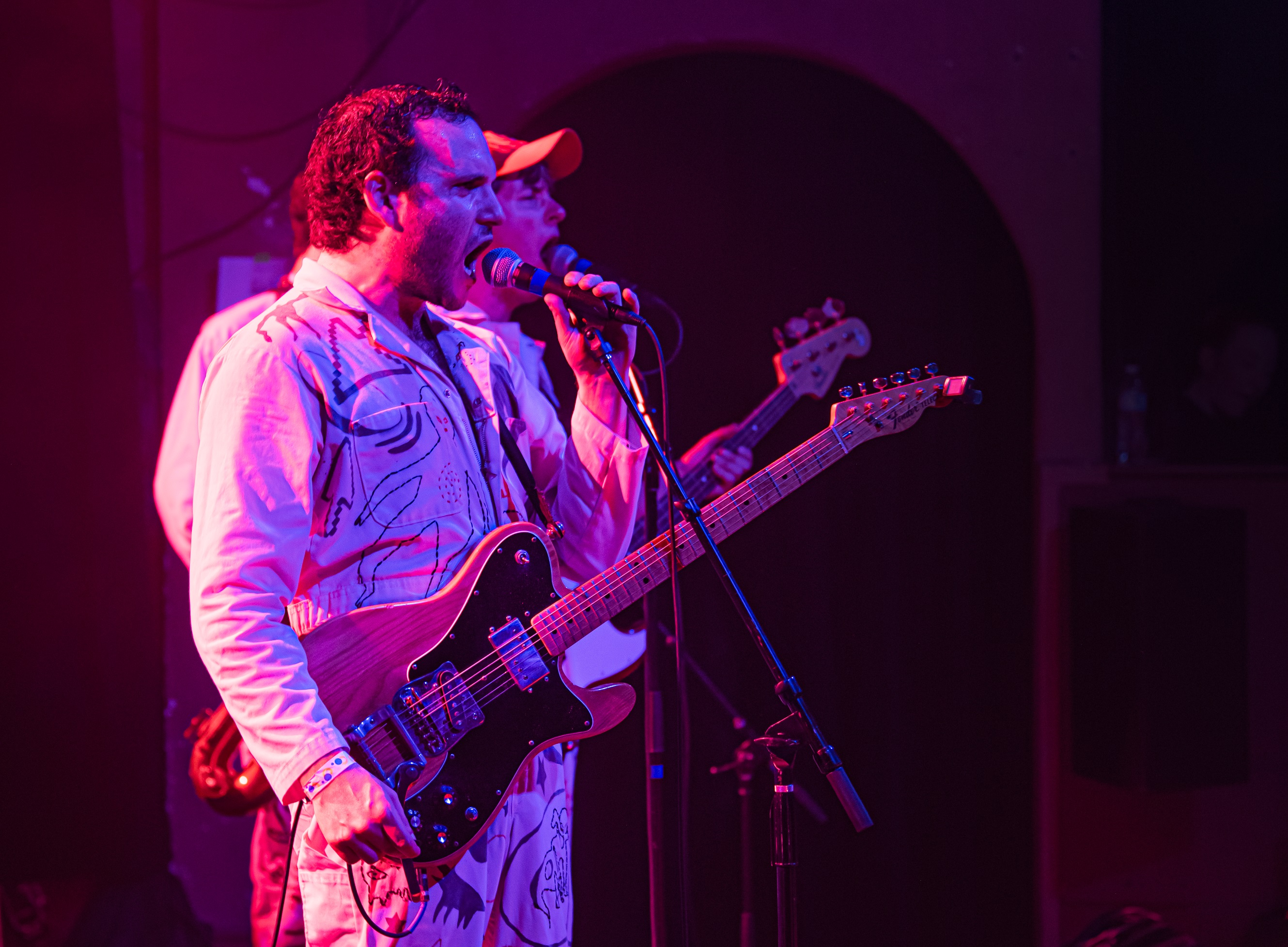 As the show begins, the lights dim, the crowd roars with excitement, and out emerges from the sides of the stage is the one and only Thumpasaurus. Sporting matching white one-piece jumpsuits covered in doodles with a clear "THUMP" written on the back of each one, their energy the moment they walked on stage had the crowd in a trance. Everyone was ready for this funky dance party to begin. Thumpasaurus opened with a classic fan favorite, "Dance Like It's Your Life" from their first album in 2018, "The Book of Thump". It was clear to see from the first song that a large amount of this crowd came out specifically for Thumpasaurus, which is incredible for an opening band.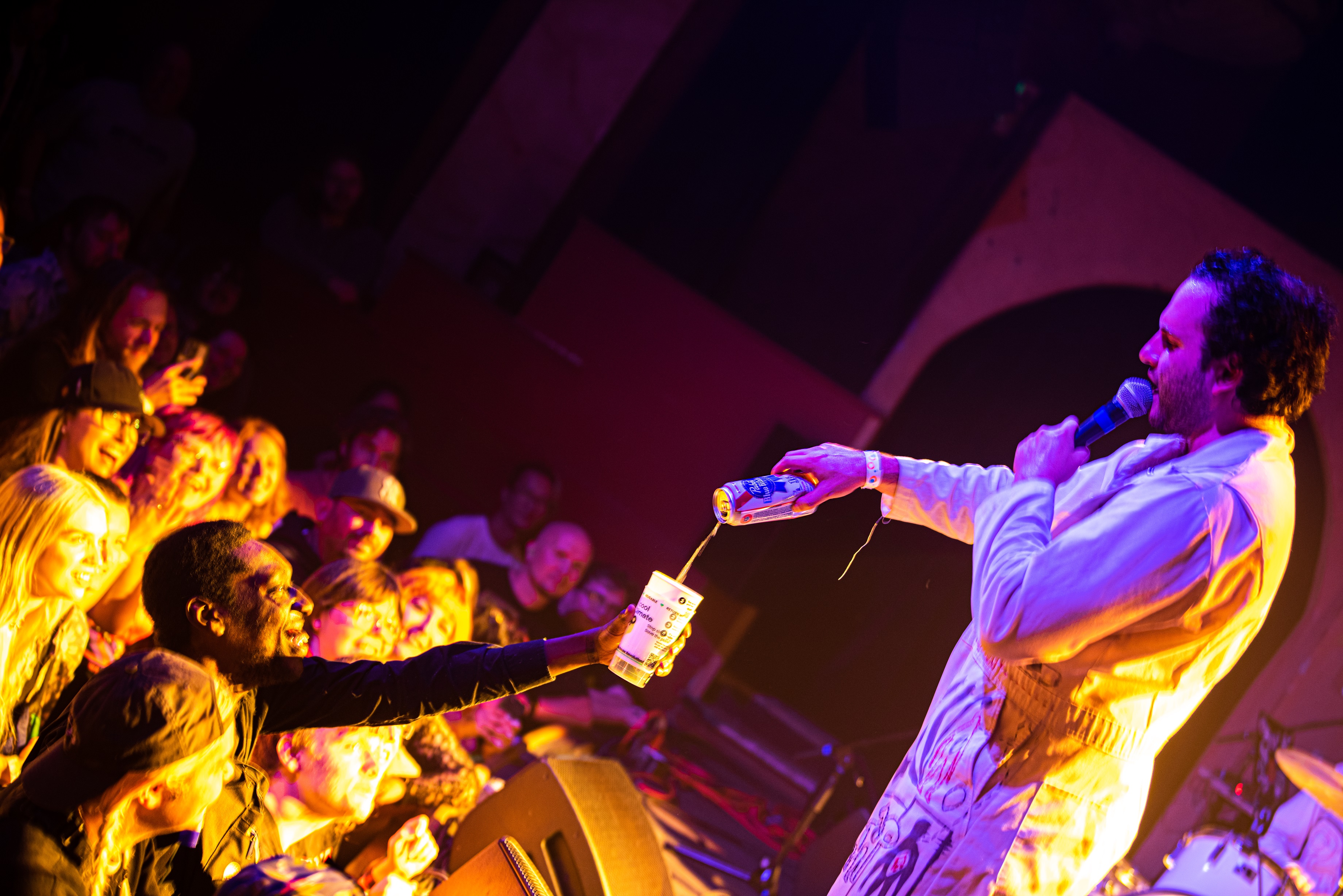 Lead singer and guitarist, Lucas Tamaren, is a powerhouse performer that captures the crowd the moment he steps on stage. His stage presence is unmatched as he clearly puts his entire heart and soul into every single song he sings. Lucas Tamaren was even kind enough to pour out his PBR into the cup of an excited fan in the front row who knew every word to every single song. A perfect example of how engaging this band is with their fans.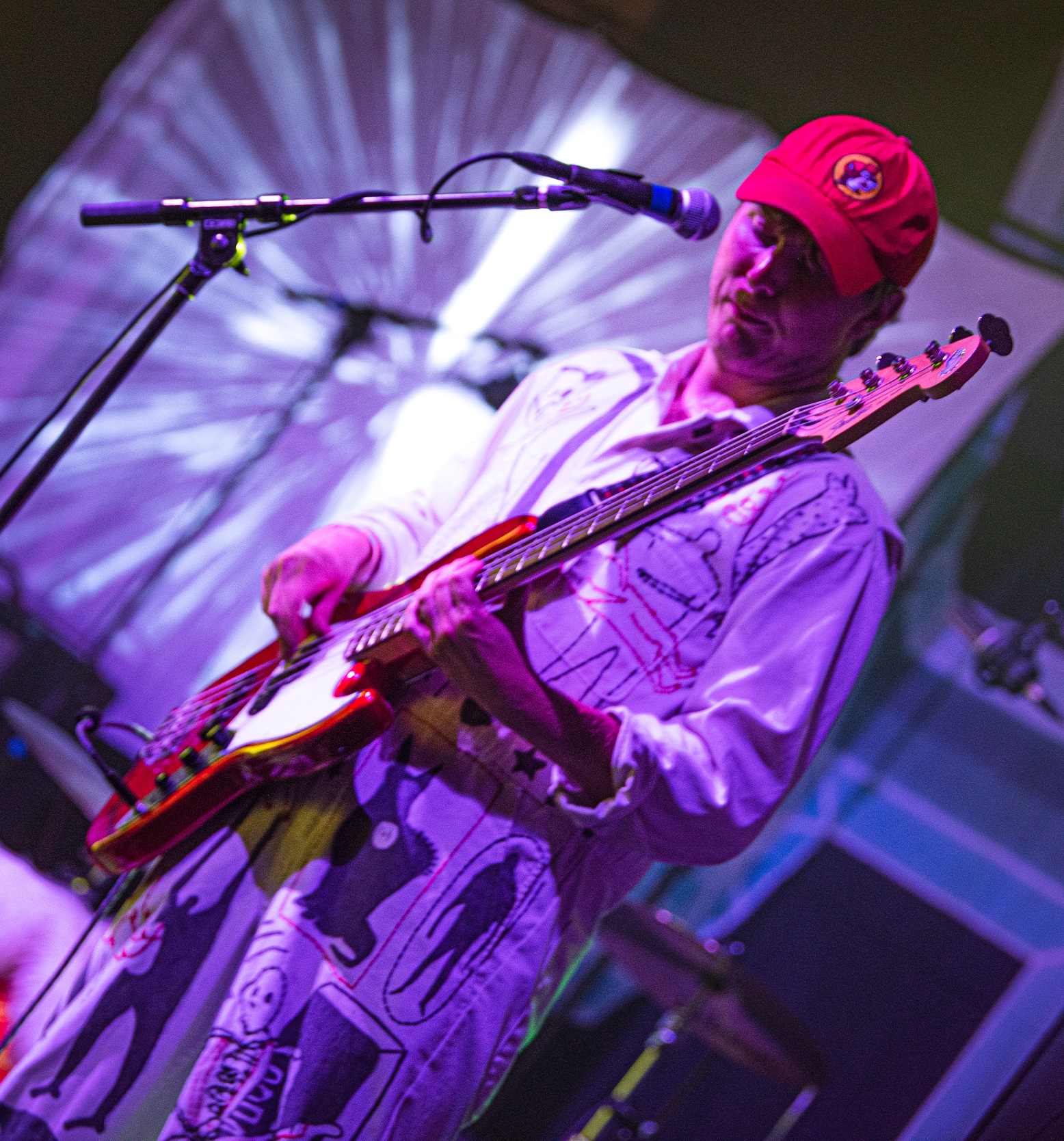 Thumpasaurus was heating up on stage playing several fan favorite tunes of theirs such as, "I'm Too Funky", "Evil", "Alien", "What Do I Do", "You Are So Pretty", and my personal favorite song "I'm Pissed". Thumpasaurus even busted out an unreleased song to which is unnamed to the public, but the crowd was screaming in excitement as Lucas Tamaren screams "Pay Attention to ME!" in this eccentric punk song.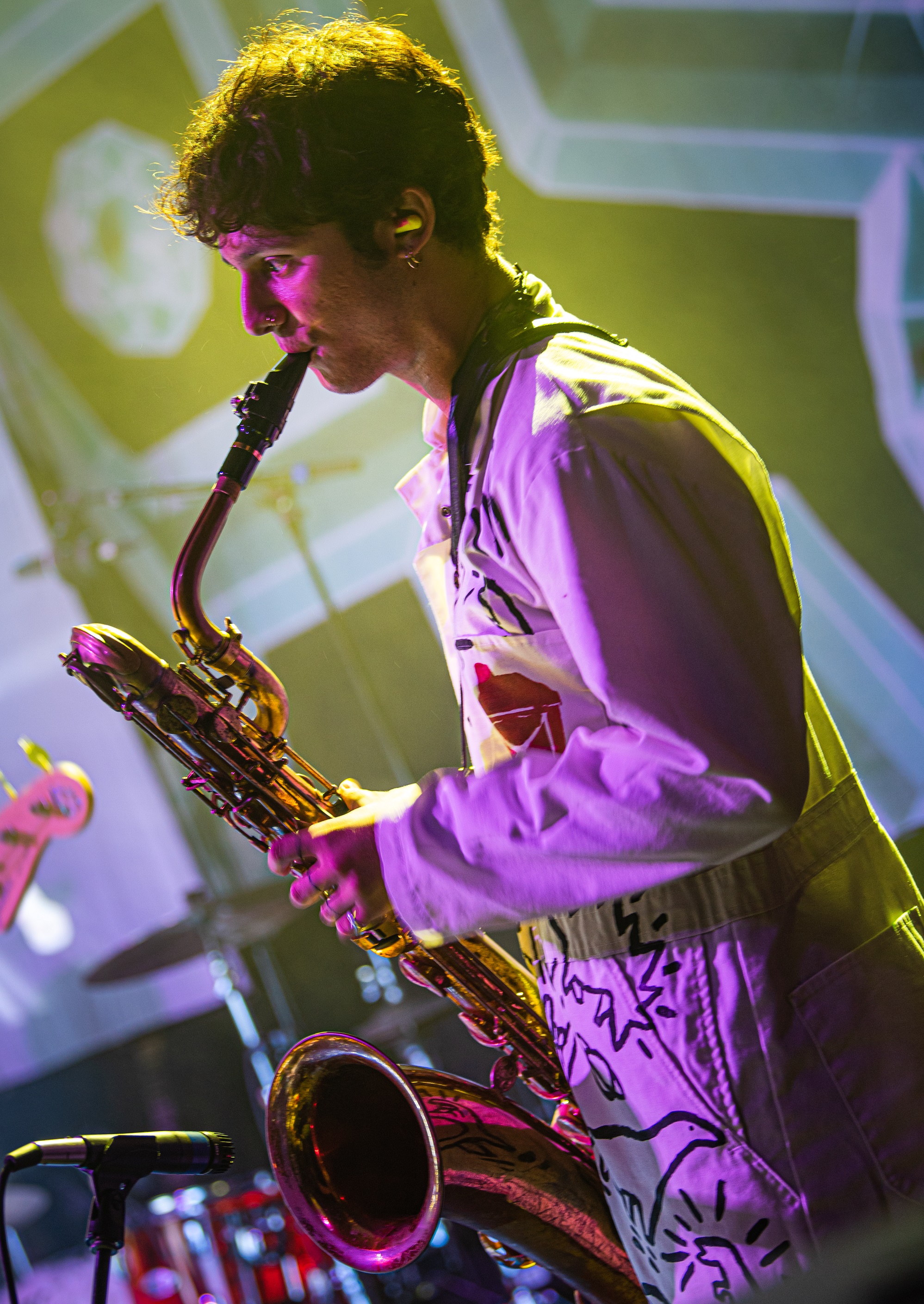 Just when we thought the show could not get any better, Thumpasaurus pulls out their top hit song "Struttin" from their 2021 'Thumpaverse' album. The crowd went absolutely wild when this song started. The song "Struttin" has taken over social media, specifically on Tiktok with their song being used over 17,200 times in Tiktok videos. While in town, the Denver Zoo even invited Thumpasaurus to strut with their flock of flamingos to make a Tiktok video with their hit song that you can view here. If you have not heard the song "Struttin" yet, take a listen, you're guaranteed to have a smile on your face and your toes tapping to the beat in no time.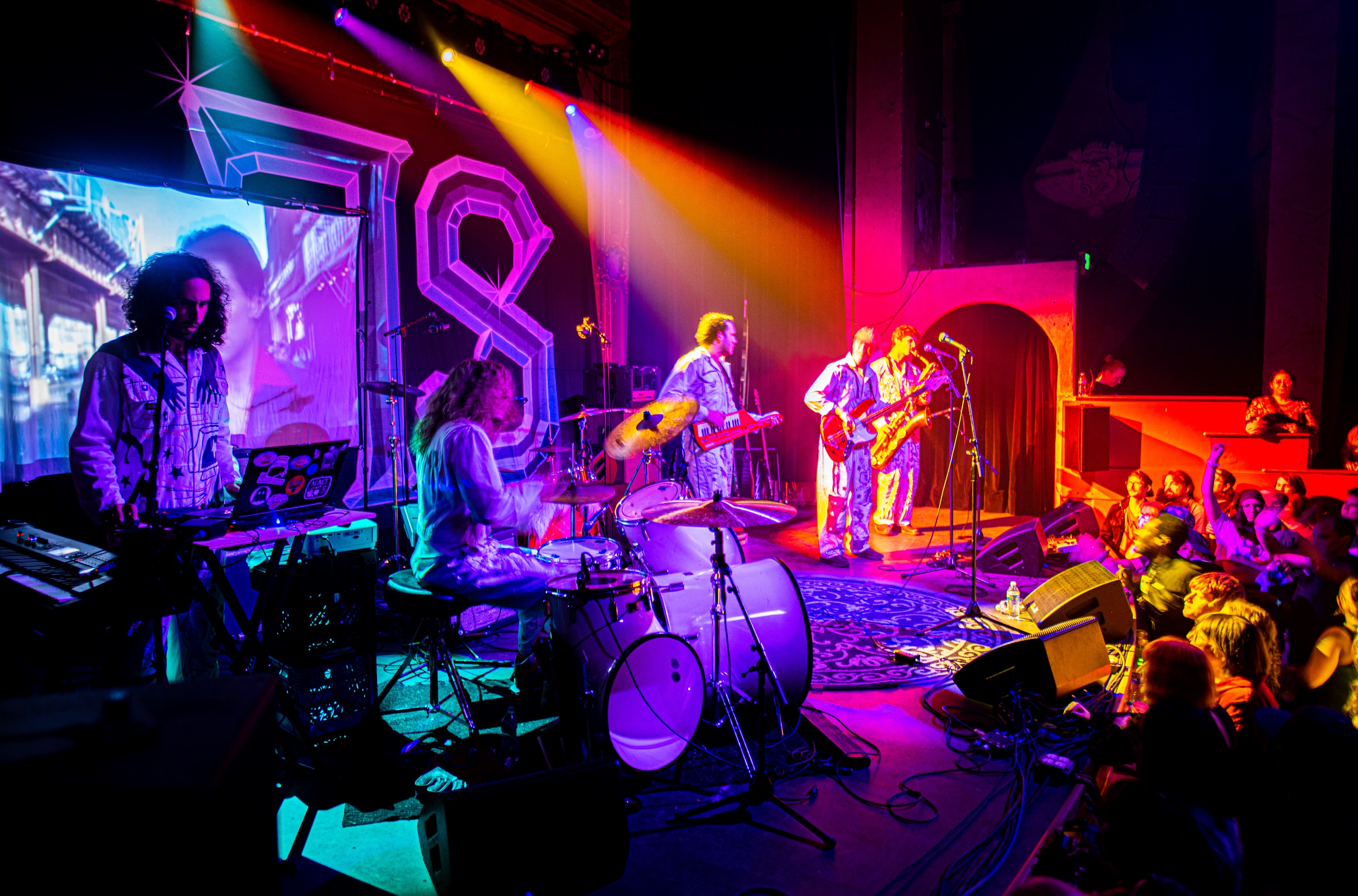 Closing out their set with one final song, the band took stage and directed everyone to sing and dance along to their song "Space Barn'' from their album 'Thumpaverse'. Every single person understood that assignment as the theater filled with the amplified sound of everyone shouting "SPACE BARN '' as directed by the band. They truly left it all on the stage with this one as everyone was jumping, dancing, and singing. It was the perfect way to end a phenomenal set and left the crowd wanting more. Several people chanted "one more song" as no one wanted them to stop playing. It was safe to say this show was out of this world.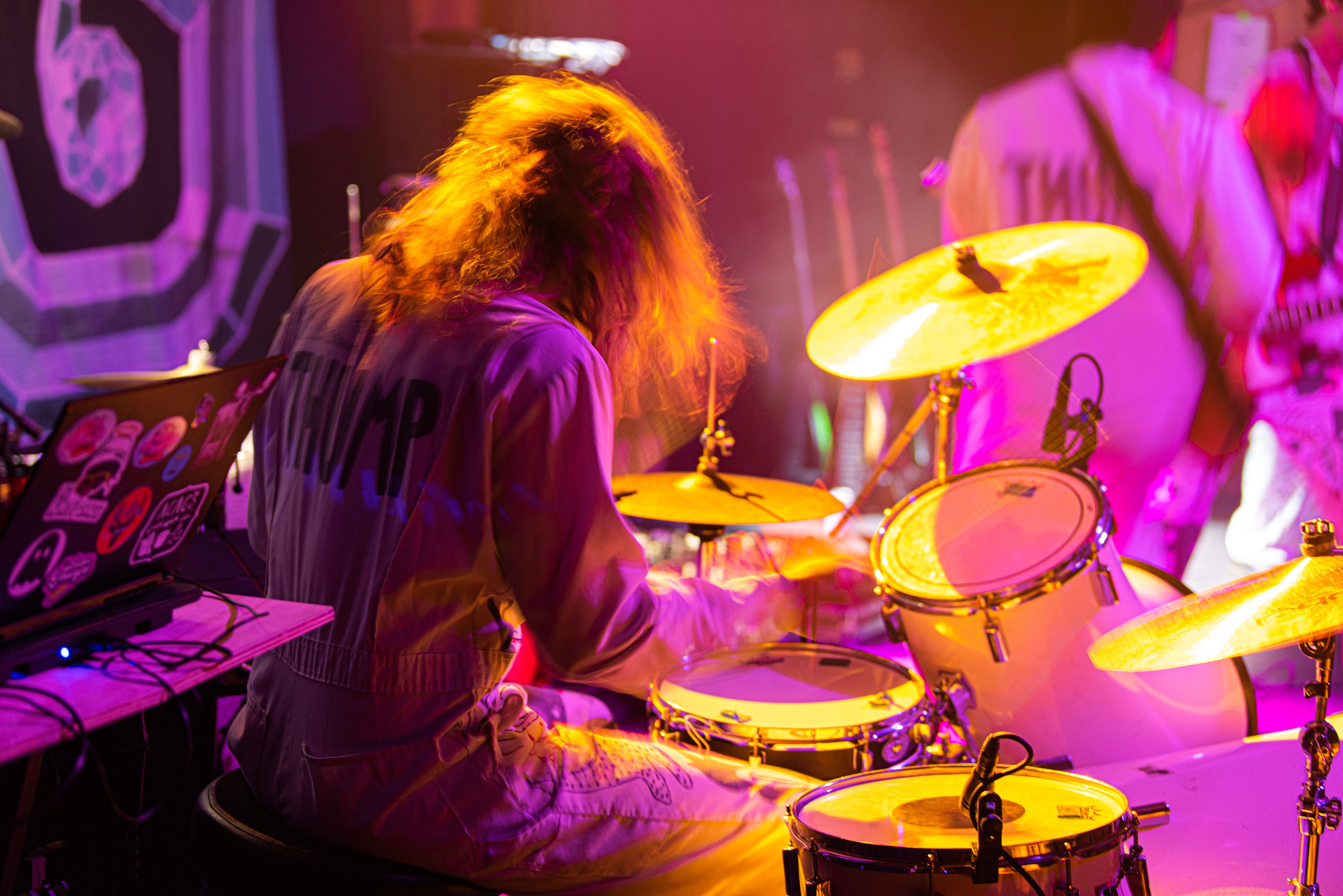 We look forward to Thumpasaurus returning to Denver hopefully in 2023, maybe headlining their own show? Let us hope so!