Dogs In A Pile hit the stage of the cozy and intimate Fox Theatre here in Boulder, Colorado on April 13th, 2023. It was a packed house as fans flooded the theater for an incredible show ahead.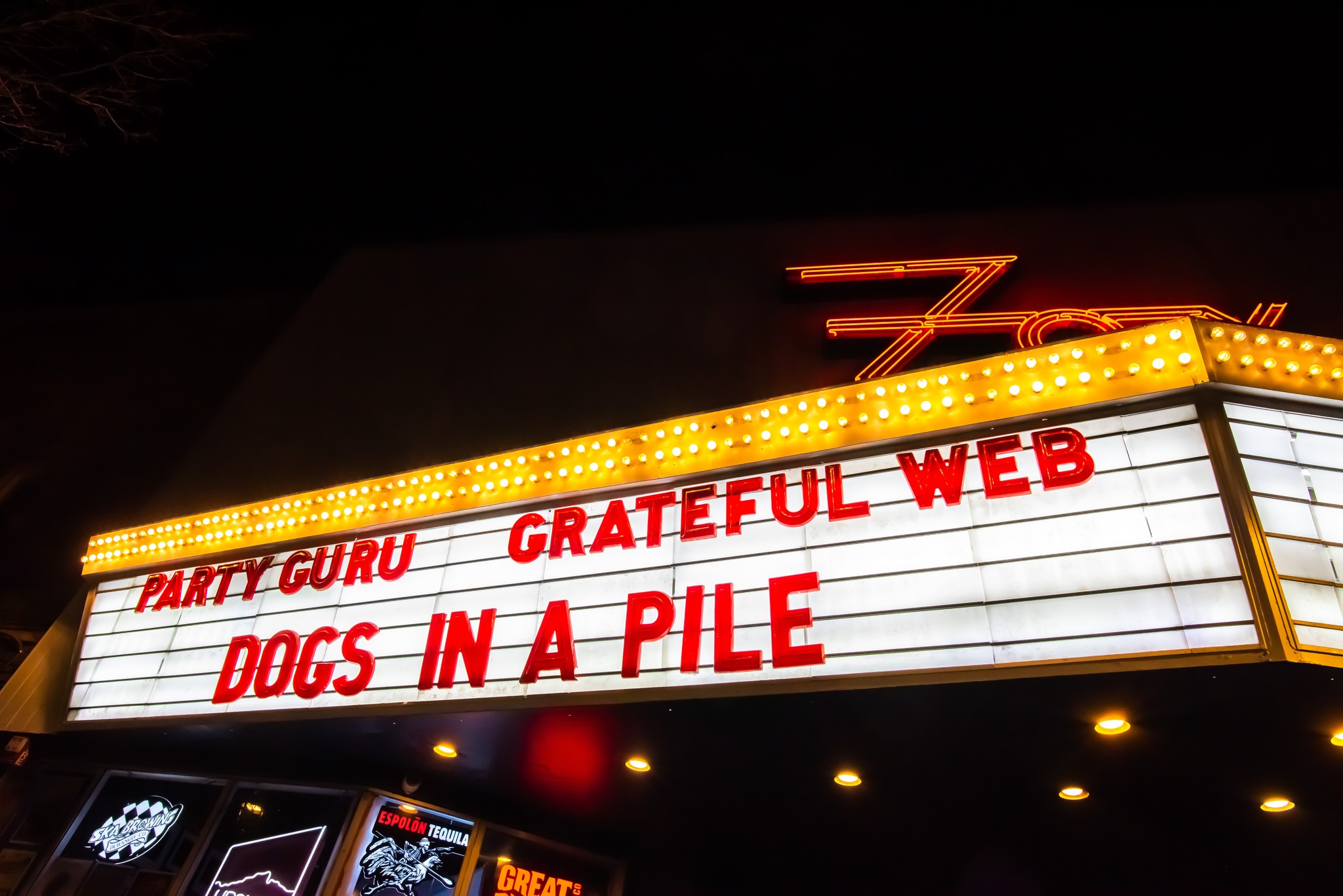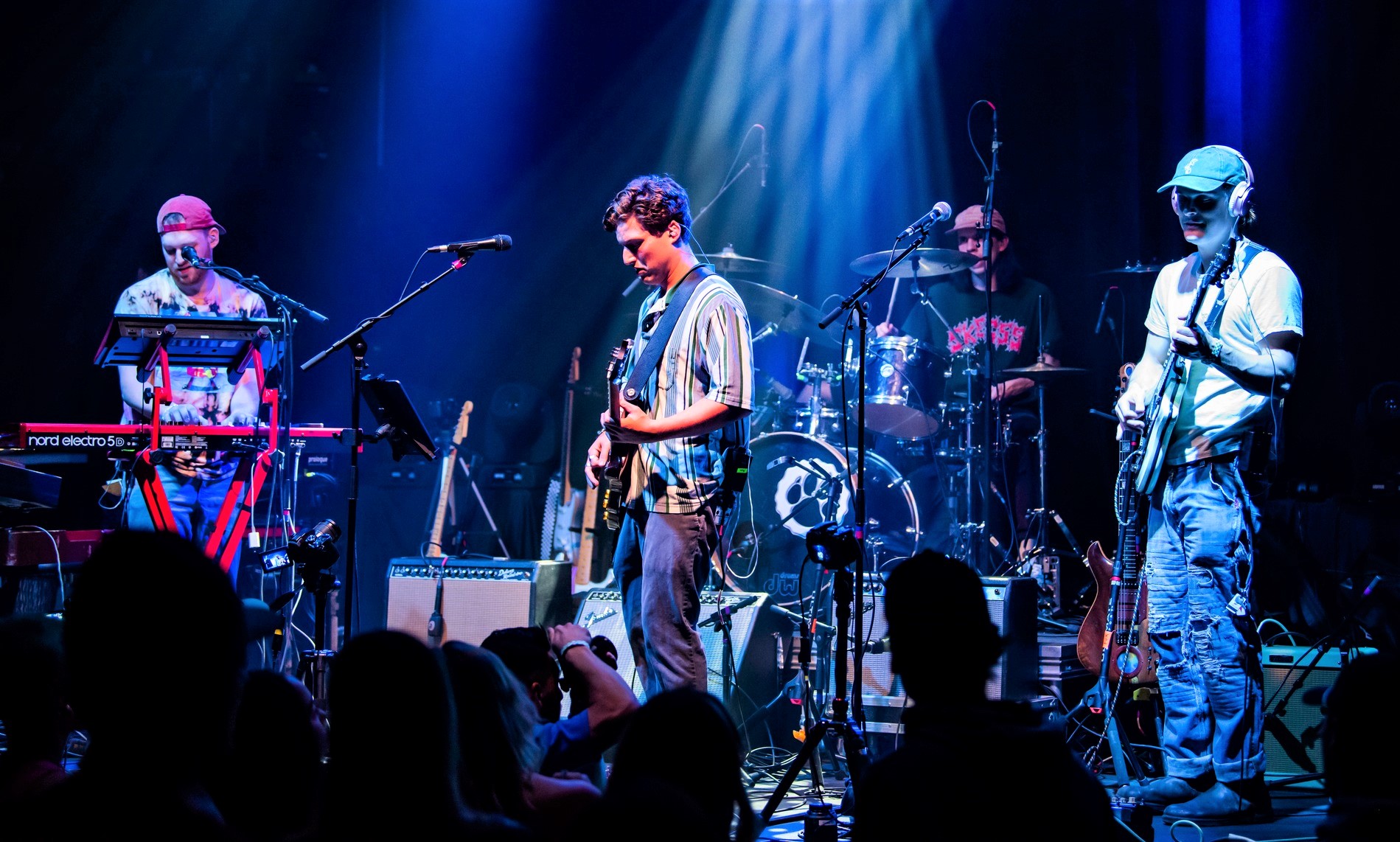 The evening began with a stand-out opening set with Boulder-based band, Mr. Mota. This local favorite band is made up of a tight-knit group of five friends bringing a fresh new take to the jam scene. Members include Max Lerman (vocals), Rosen (vocals, guitar), Willie Vogel (guitar), Ari Lerman (bass), and Brendan Lamb (drums). CU Boulder students packed the venue in support and their set of fiery jams and vocals was the perfect way to pump up the crowd for Dogs In A Pile. Catch Mr. Mota live on their first ever tour this summer at festivals such as Summer Camp Music Festival, Backwoods Music Festival, and more.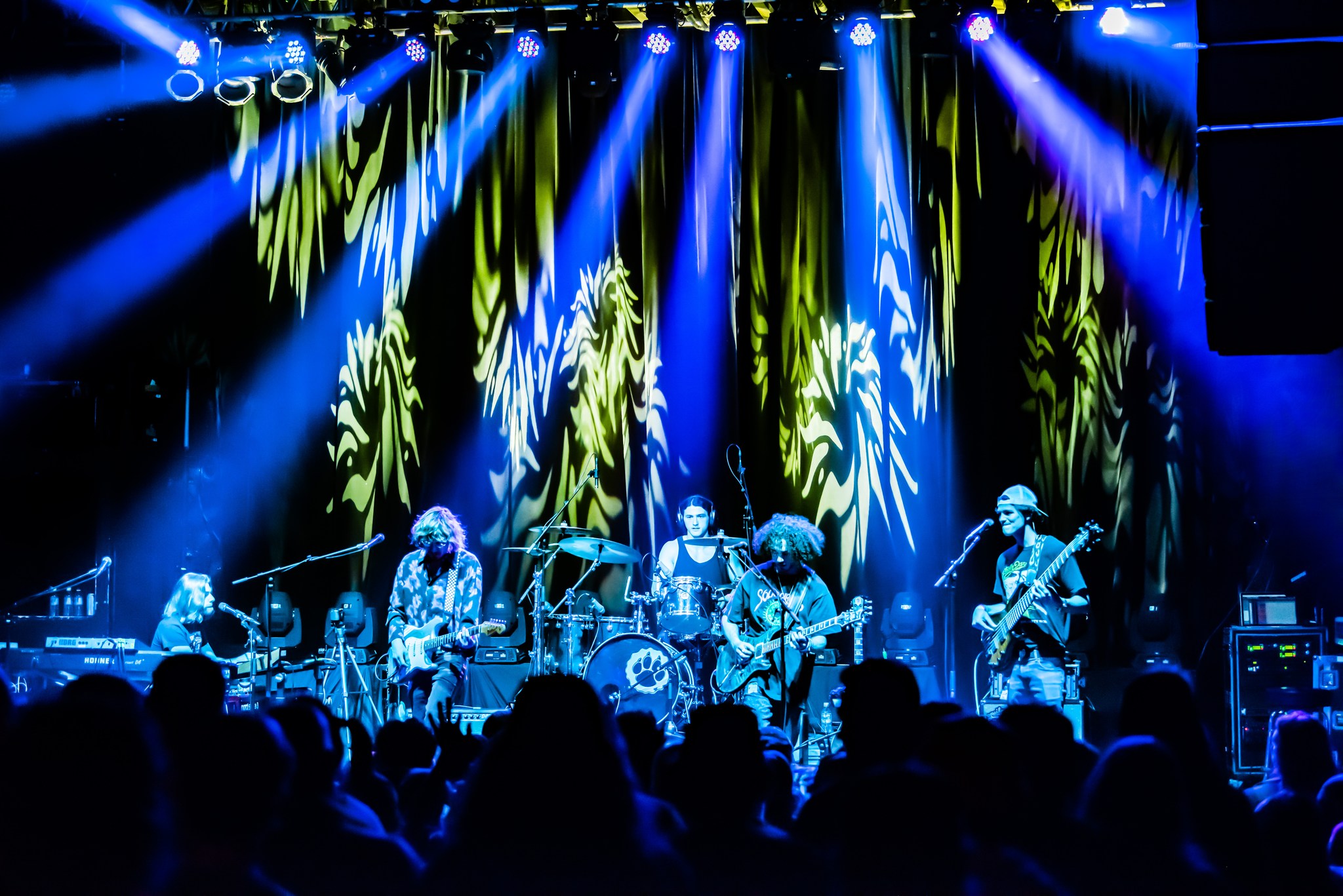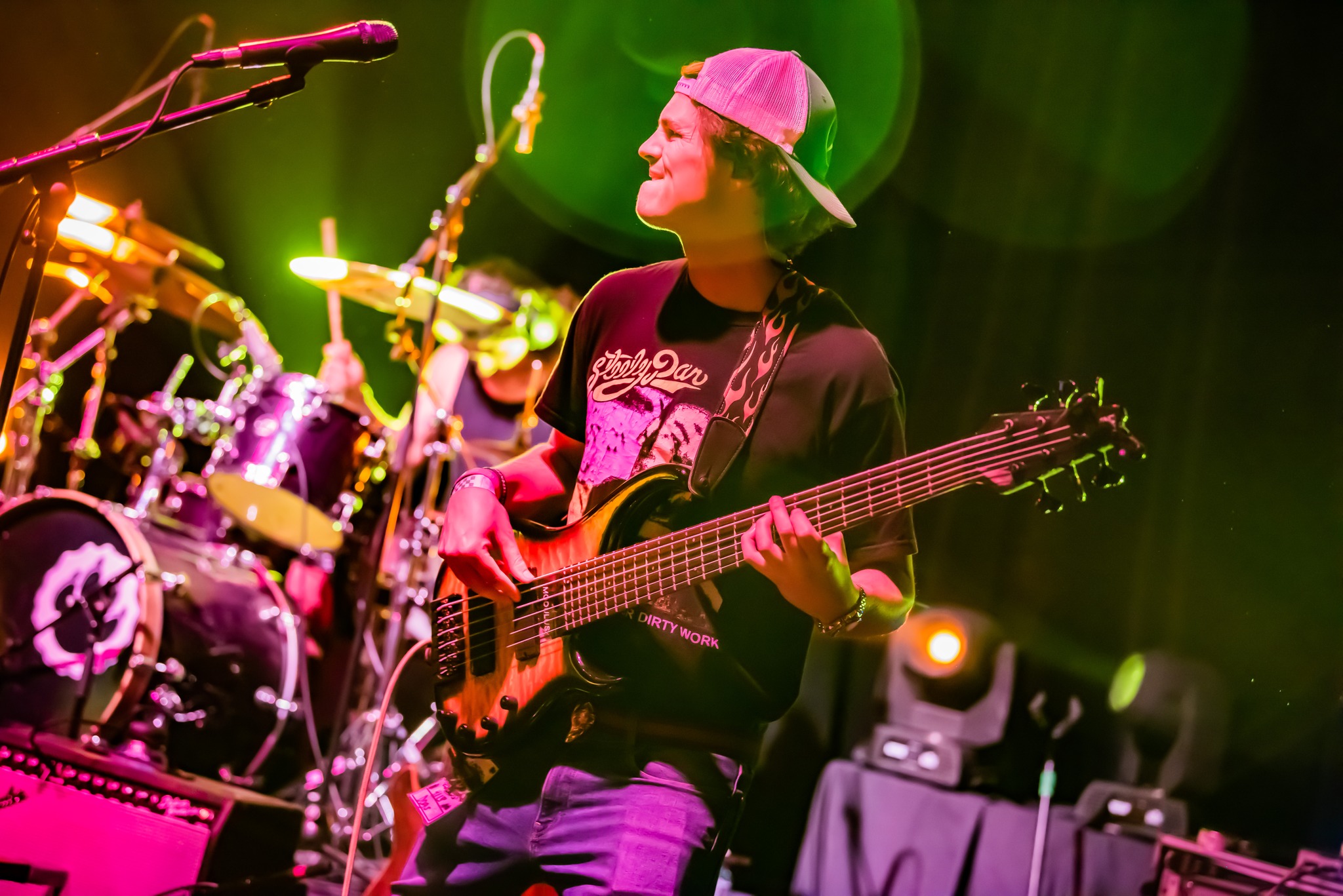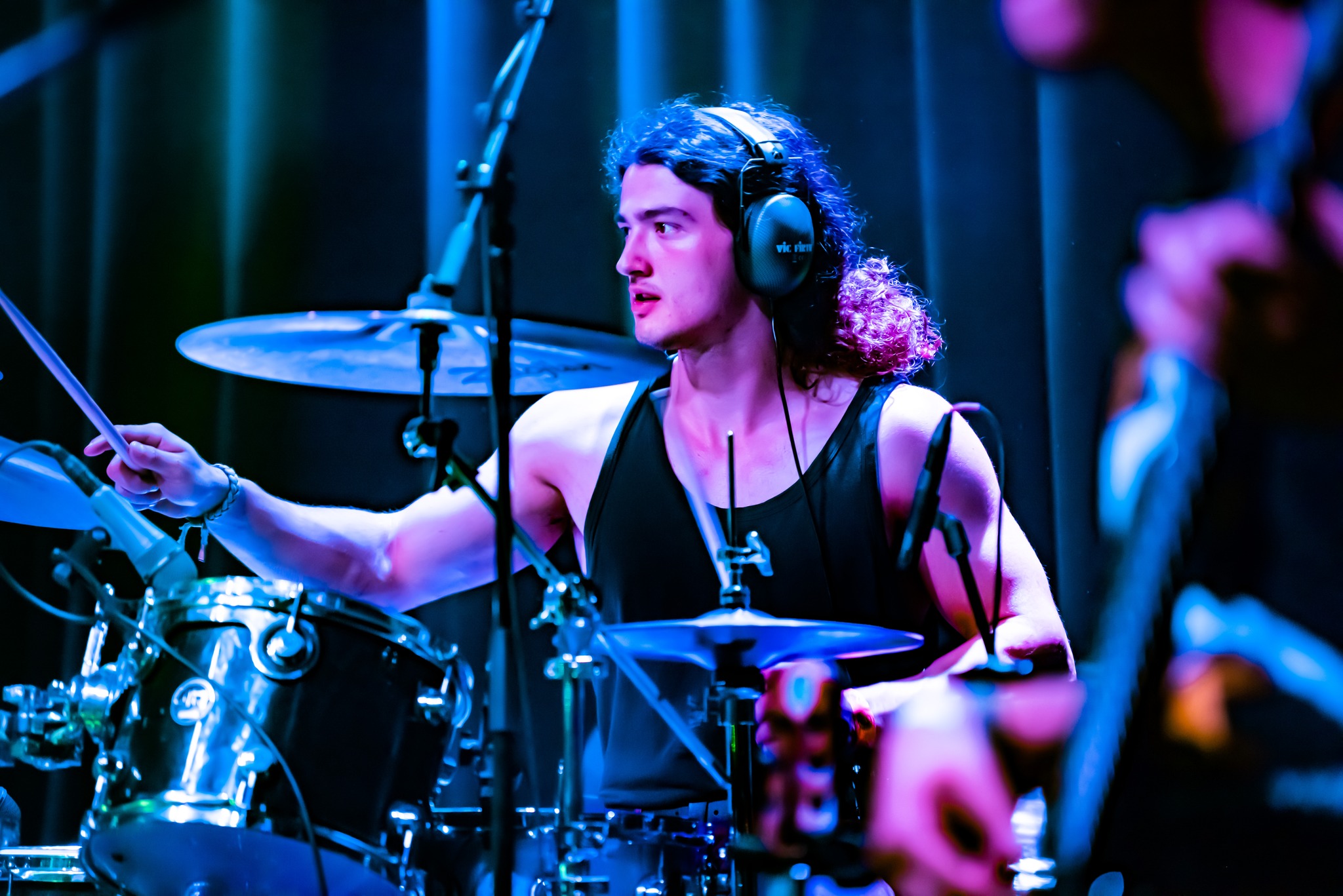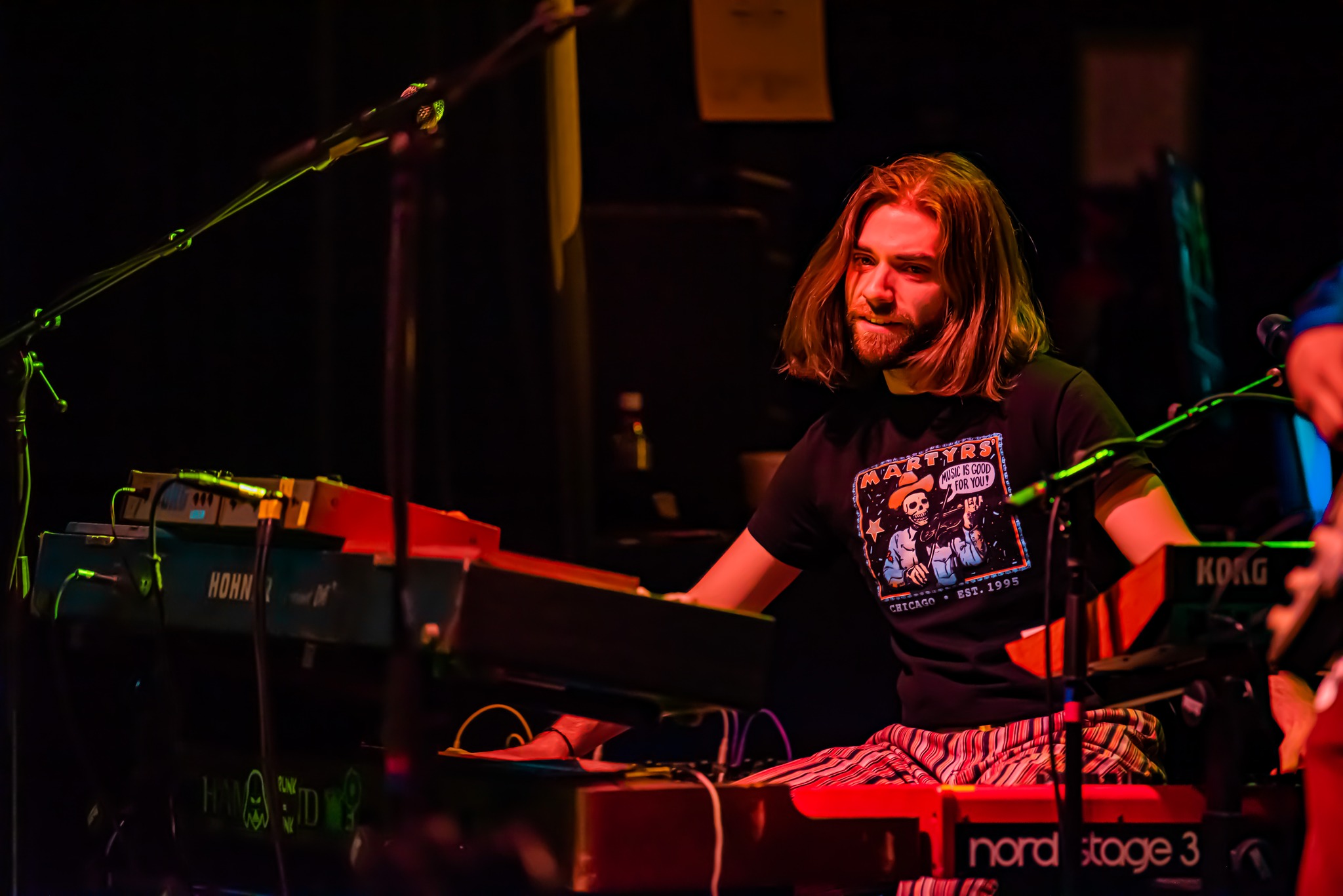 Dogs In A Pile joined forces in 2019 and have been making quite a name for themselves in the jam scene.  This funky quintet creates unique psychedelic soundscapes whilst blending in other genres such as jazz and rock. Quickly rising to one of the most sought-after jam bands to see in currently, Dogs In A Pile shows have been selling out left and right. Dogs In A Pile shows are always a super cool experience full of wild and fun energy at every turn.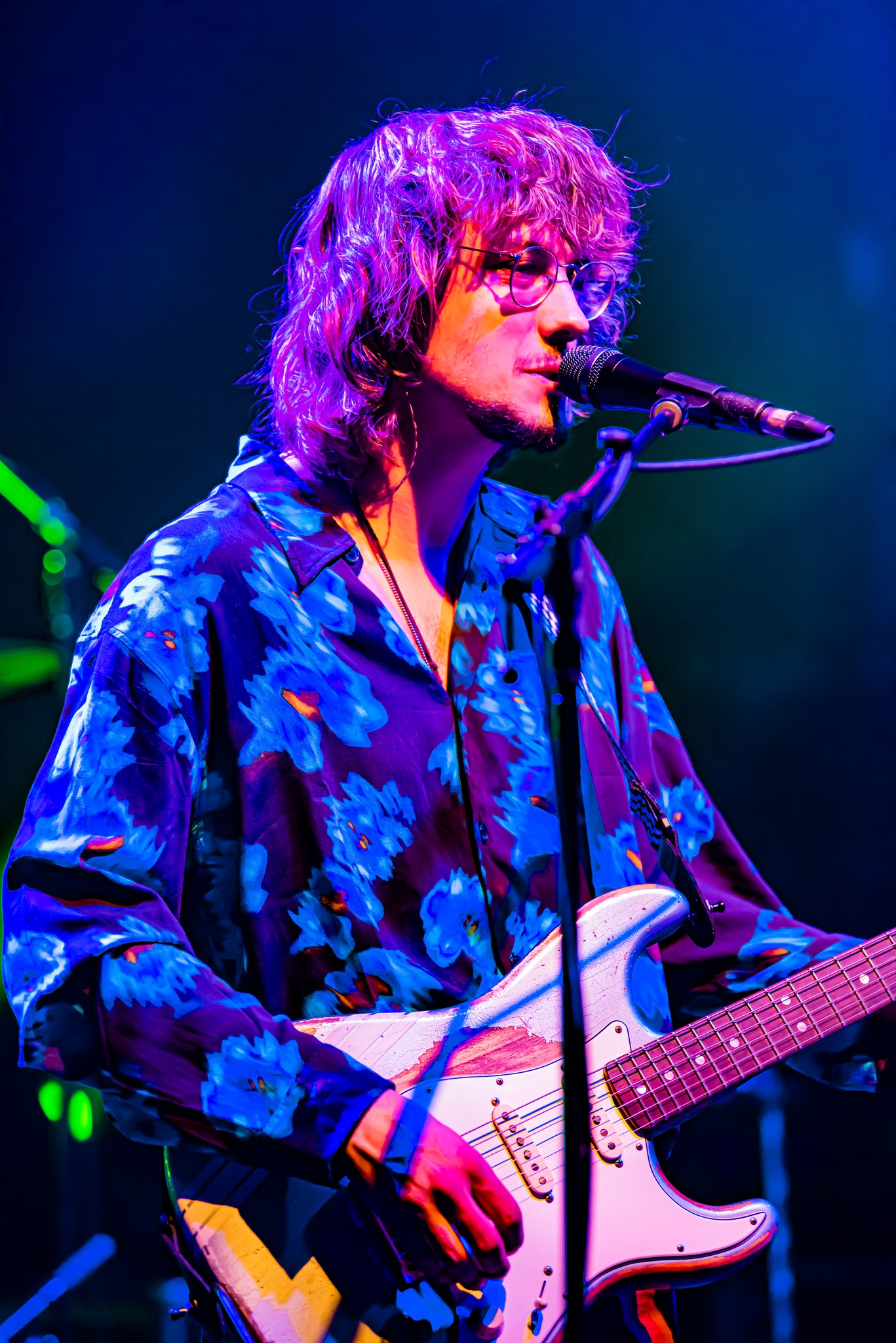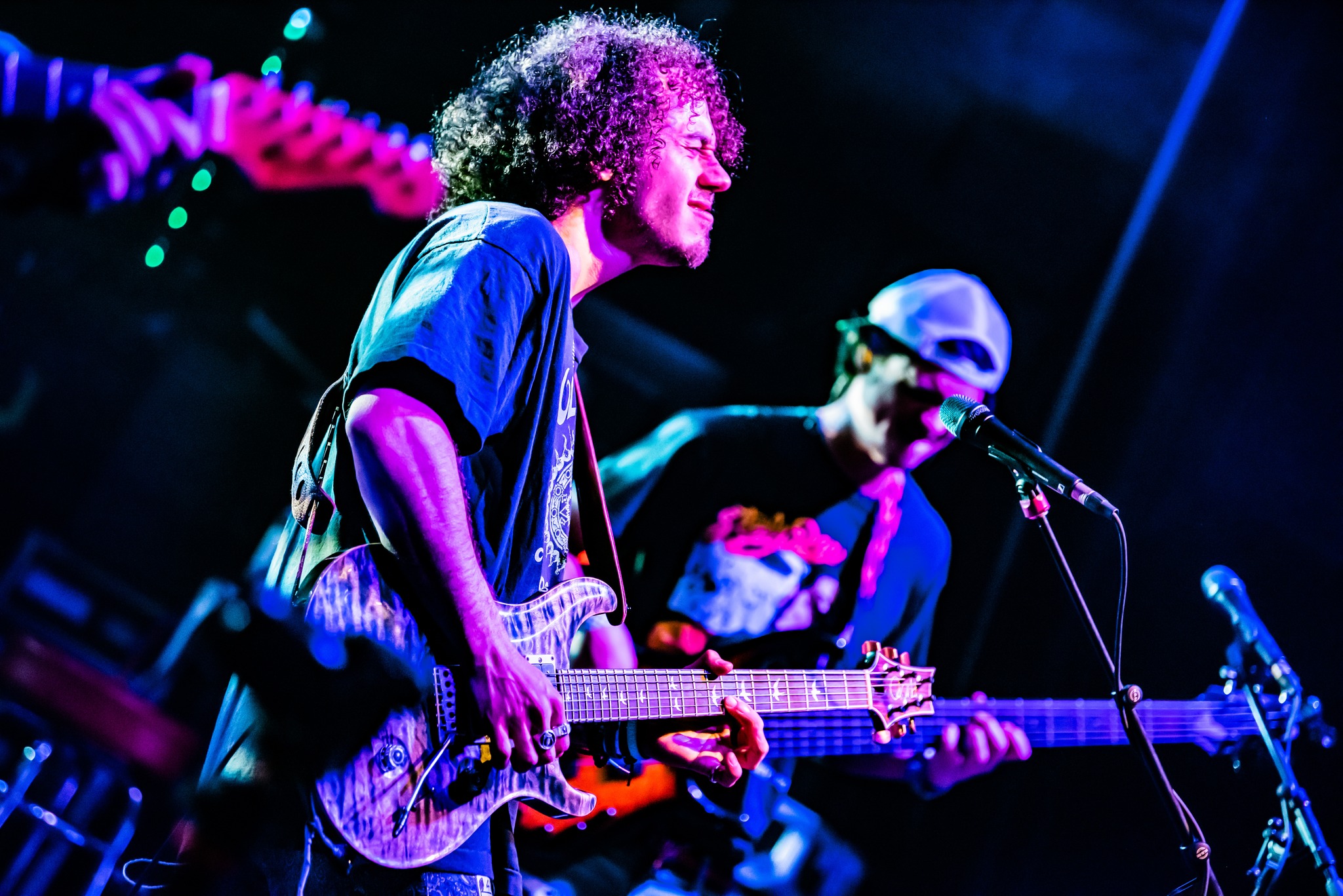 Dogs In A Pile came in hot starting their set with their top hit song "Can't Wait For Tonight". A crowd favorite that was a great way to get everyone pumped up for the show ahead. Moving into "Little Things" which then turned into a funky cover of "Royals" by Lorde. Brian Murray (guitar, vocals), and Jimmy Law (vocals, guitar) shredded all evening as well as giving us several amazing vocal performances across the entire evening.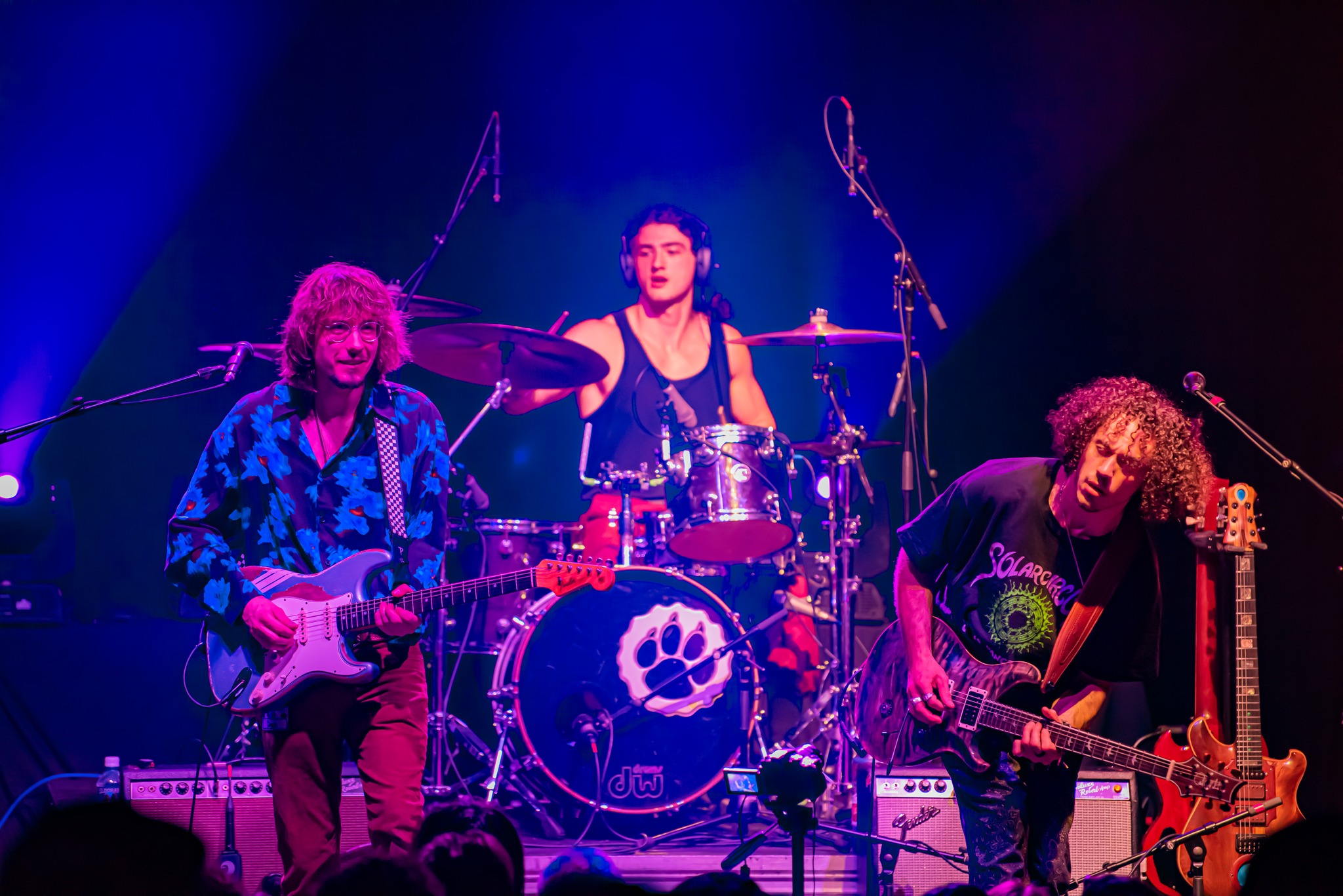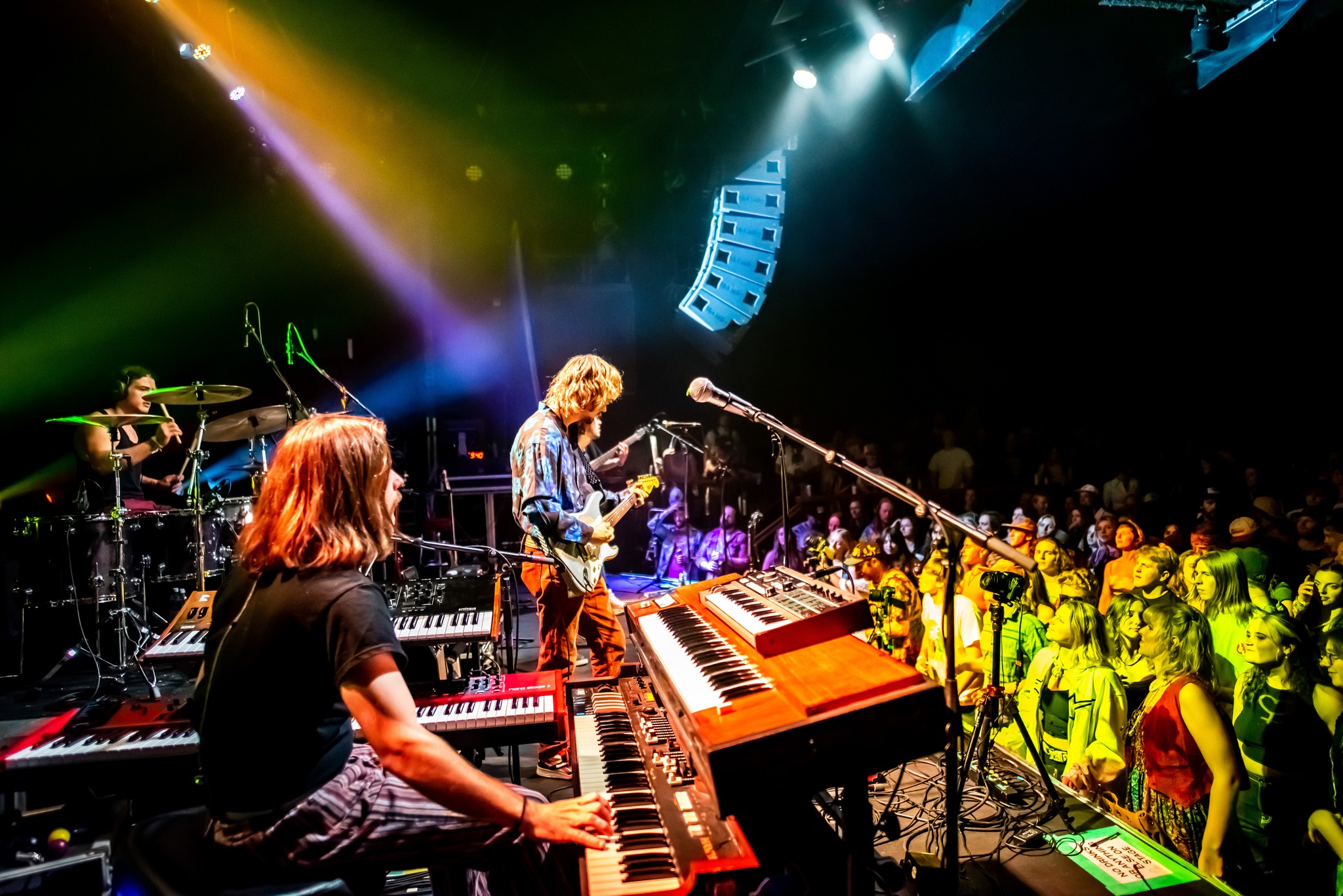 Following their "Royals" cover, the band moved into the song "Blues for Brian" which then flowed into another cover of "Magic Carpet Ride" by Steppenwolf. Jimmy Law (vocals, guitar) left it all on the stage with that performance. Shifting into more original songs the band then performed "Look Johnny", "Appleseed", "Go Set", and "G Song". Jeremy Kaplan (vocals, keys) performance on the keys and vocals was mesmerizing especially during their performances of "Go Set" and "G Song". Joey Babick (drums) had an outstanding evening with his epic performance on the drums all evening.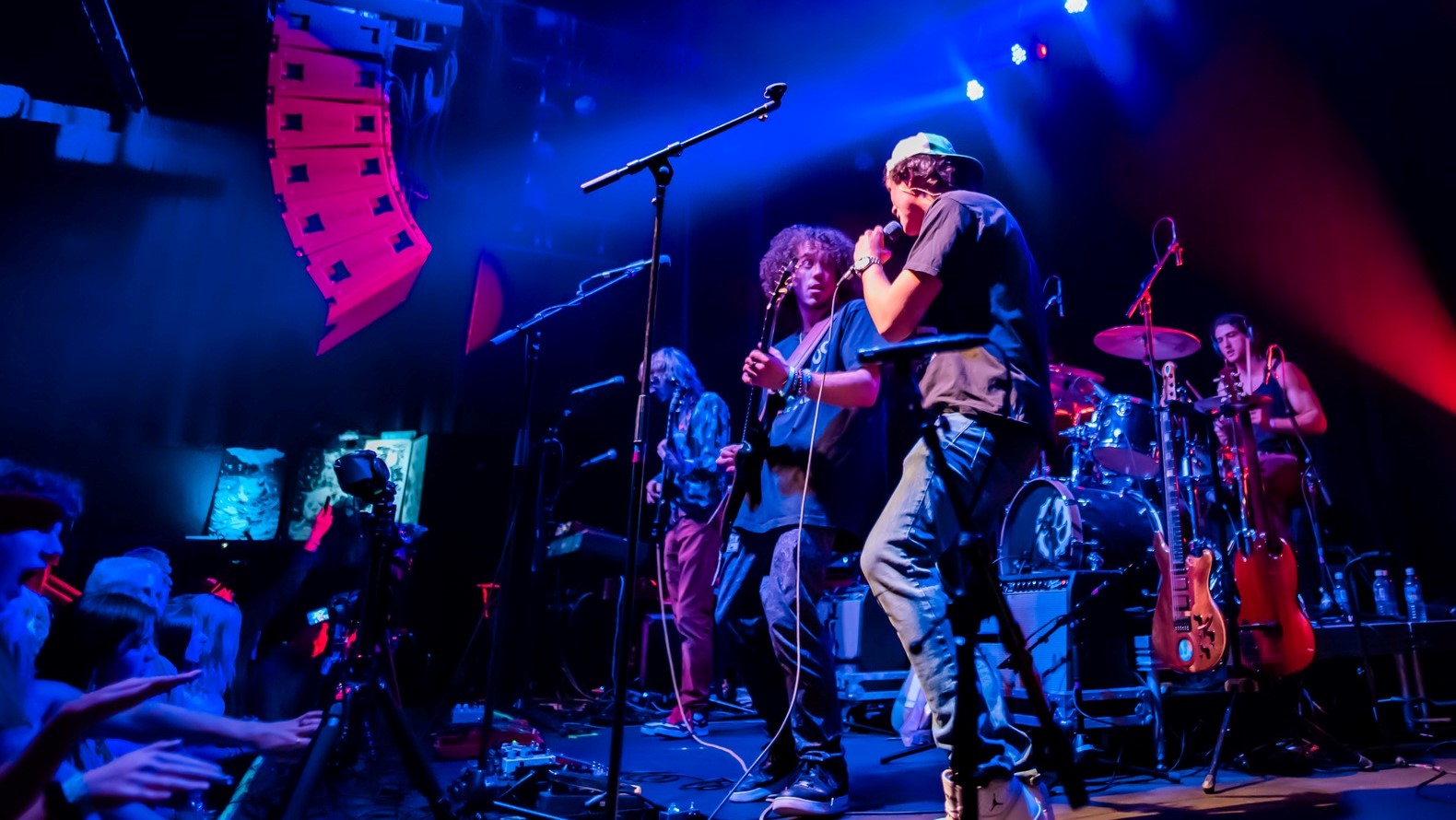 Bassist, Sam Lucid, then graced us with his incredible vocals on their cover of "Clint Eastwood" by the Gorillaz. The band then moved back into some fan favorite originals "Bent Stange", "Let U Go", "All The Same" and "Bubble", Dogs In A Pile then closed out their show with a cover of "The Music Never Stopped" by The Grateful Dead. They then encored with their cover of "No Quarter" by Led Zeppelin. Truly an awesome night of music.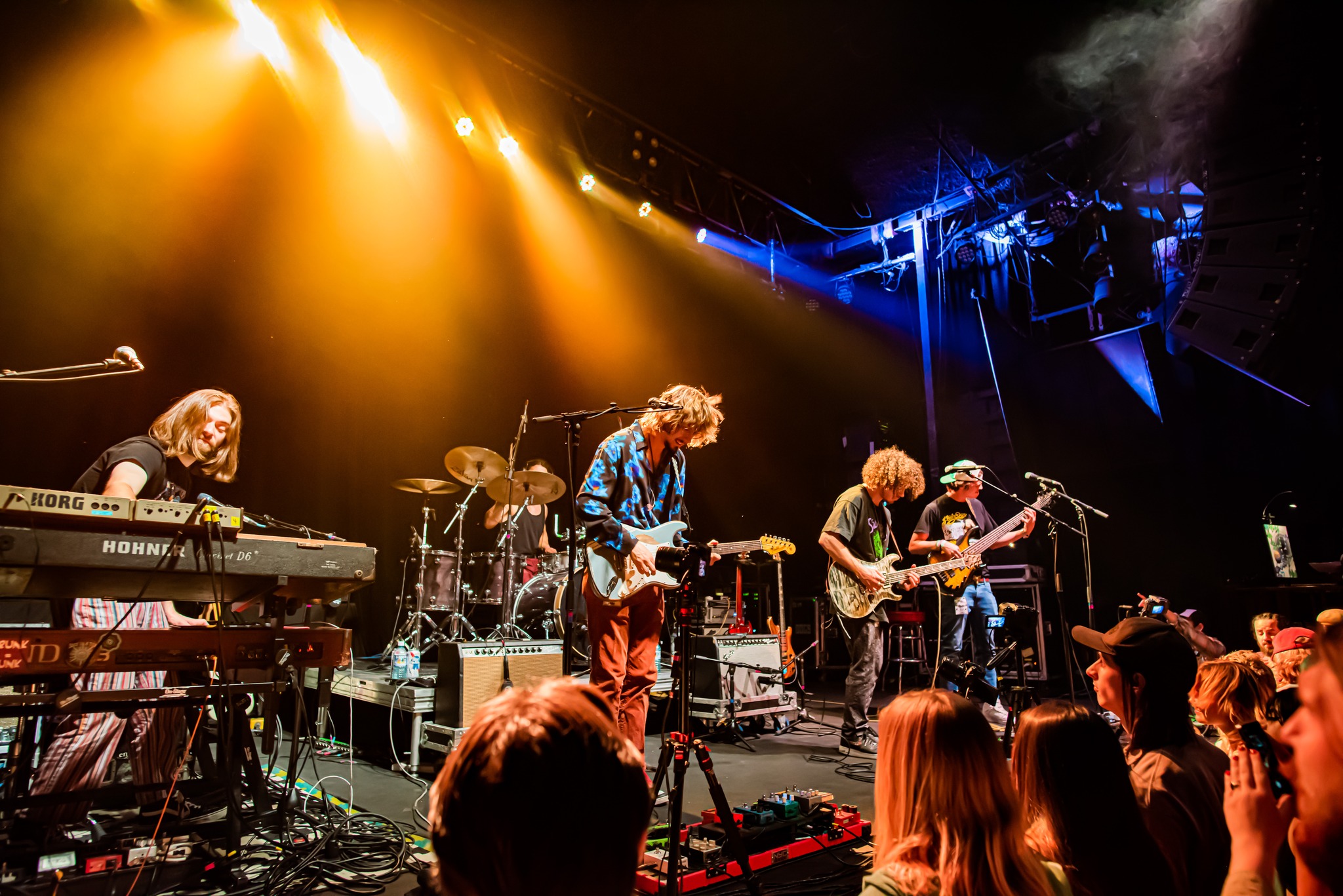 There are several reasons to love going to a Dogs In A Pile show, but I will say one cool thing about the band is the fact that they do not have a set break during their shows. Watching a band perform at full energy for three hours straight was incredibly impressive.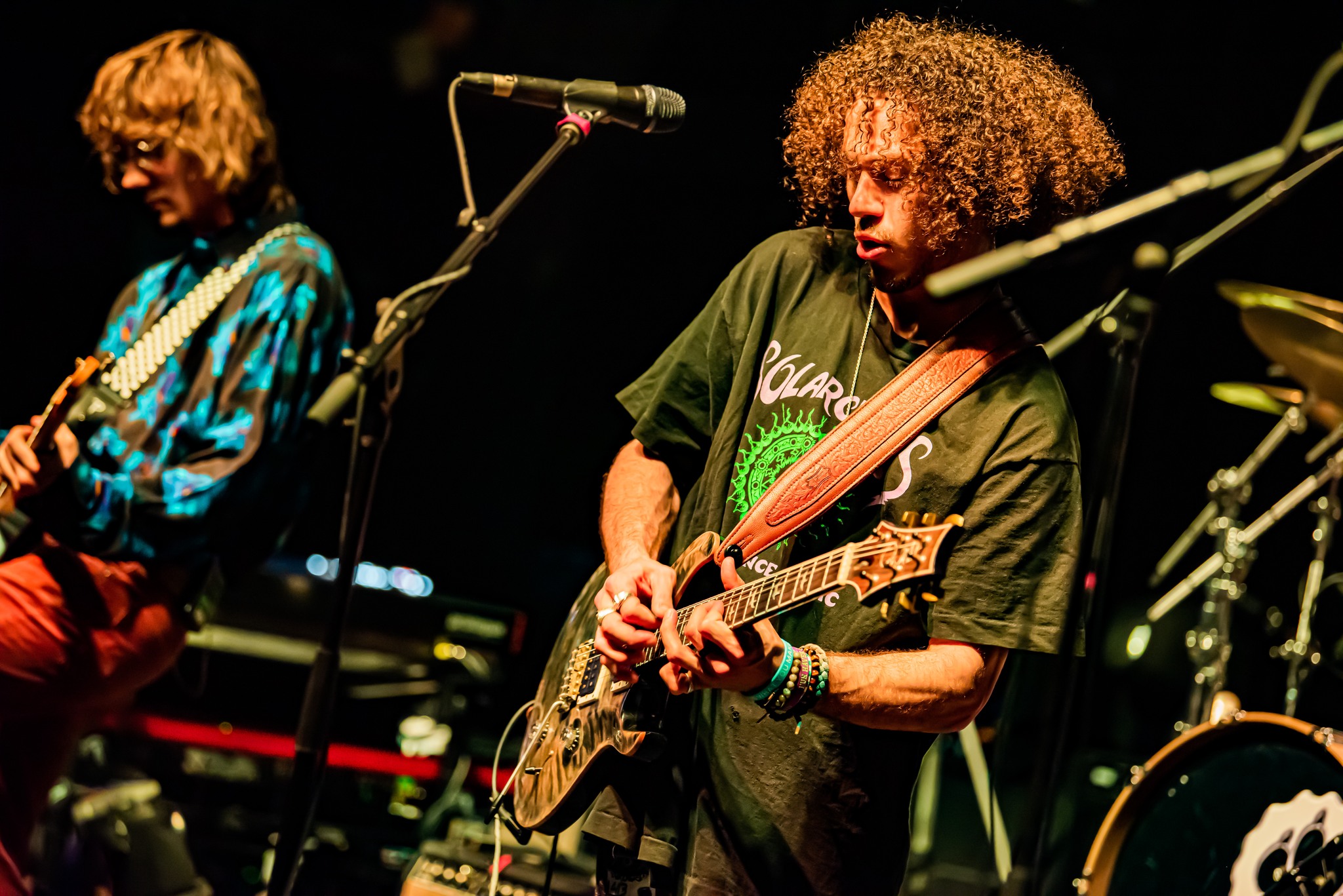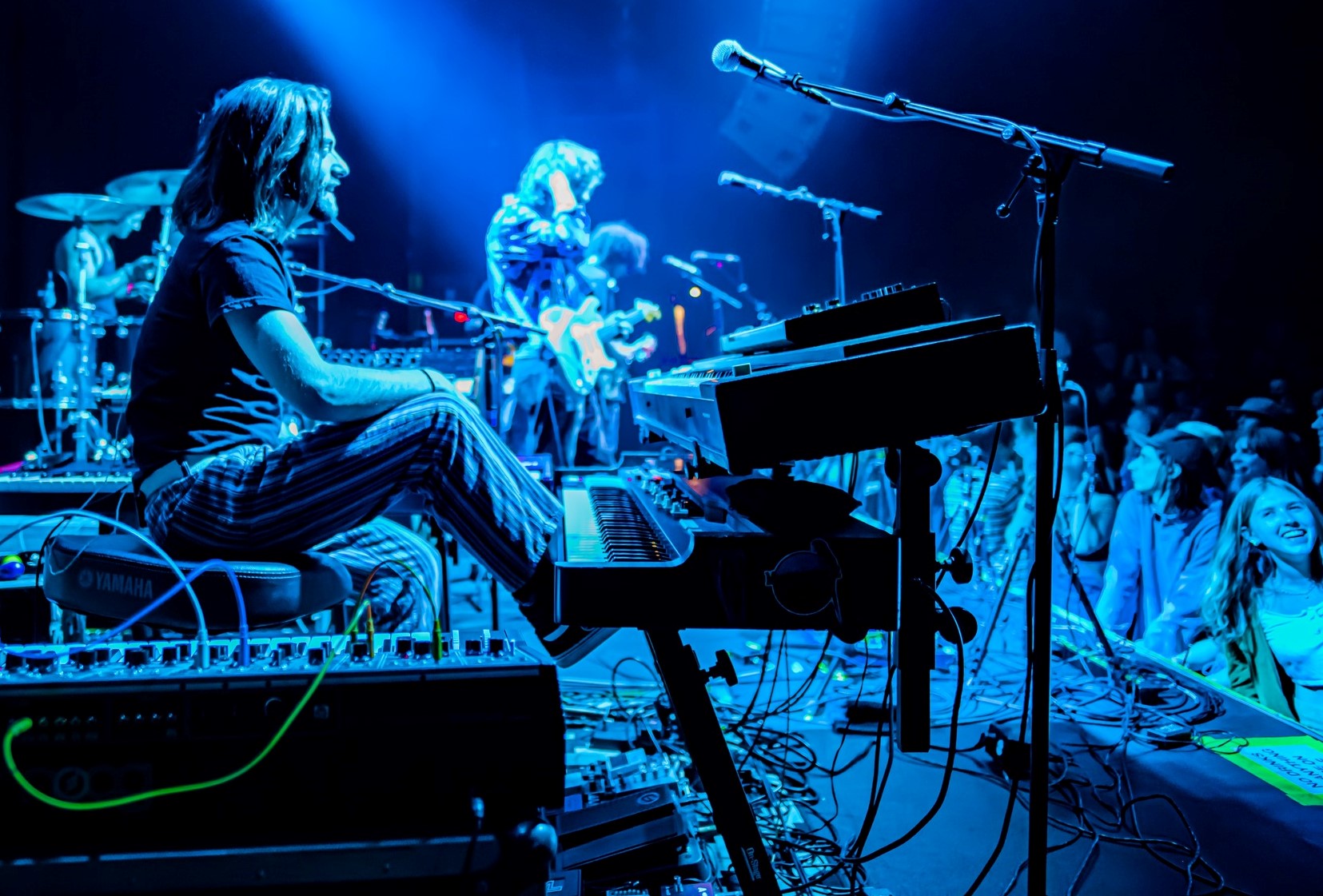 This Fox Theatre show marked their 8th Colorado show in a row whilst on their "Winter Rescue" tour. Colorado was incredibly lucky to have a total of 11 Dogs In A Pile shows on this current tour, which will close up April 19th in Denver, Colorado at the Lost Lake Lounge. What a perfect city to close out such an amazing tour. Still need tickets? Find them here, as well as future tour dates for this Spring / Summer 2023.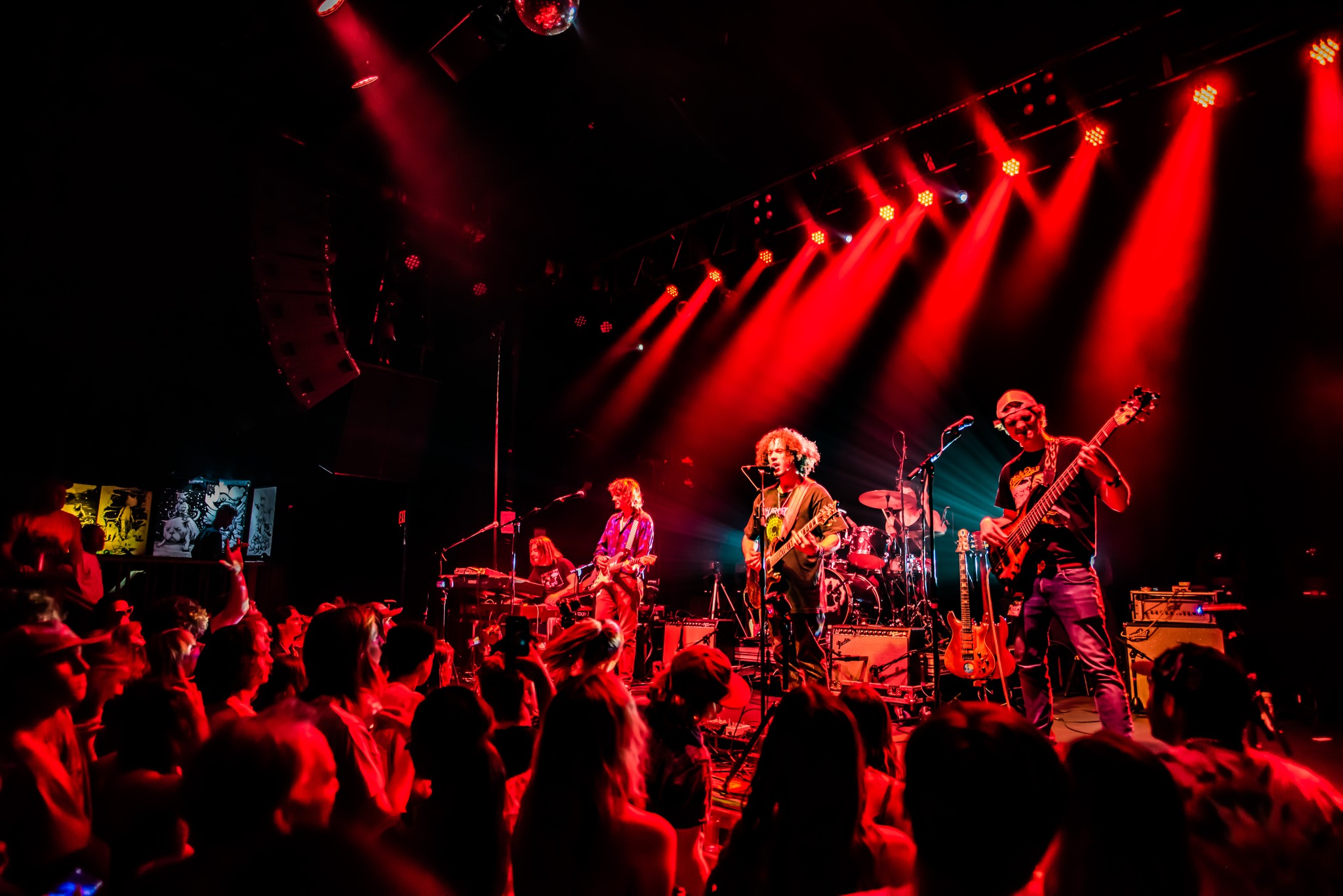 Setlist: Can't Wait for Tonight, Little Things > Royals, Blues for Brian > Magic Carpet Ride > Look Johnny, Appleseed, Go Set[1], G Song > Clint Eastwood, Bent Strange, Let U Go, All The Same, Bubble, The Music Never Stopped. Encore: No Quarter.