Dylan Muhlberg of Grateful Web here with guitarist, singer, and songwriter Grahame Lesh, who cofounded Bay Area based folk rock band Midnight North five years ago. They recently wrapped up an exciting national spring tour and are in the midst of releasing their third studio album Under The Lights (available June 16th). Here to talk with Grahame about the influx of creativity for Midnight North and lot's else.
GW: You grew up in a musical family. When was the first time you can consciously recall wanting to be a musician yourself?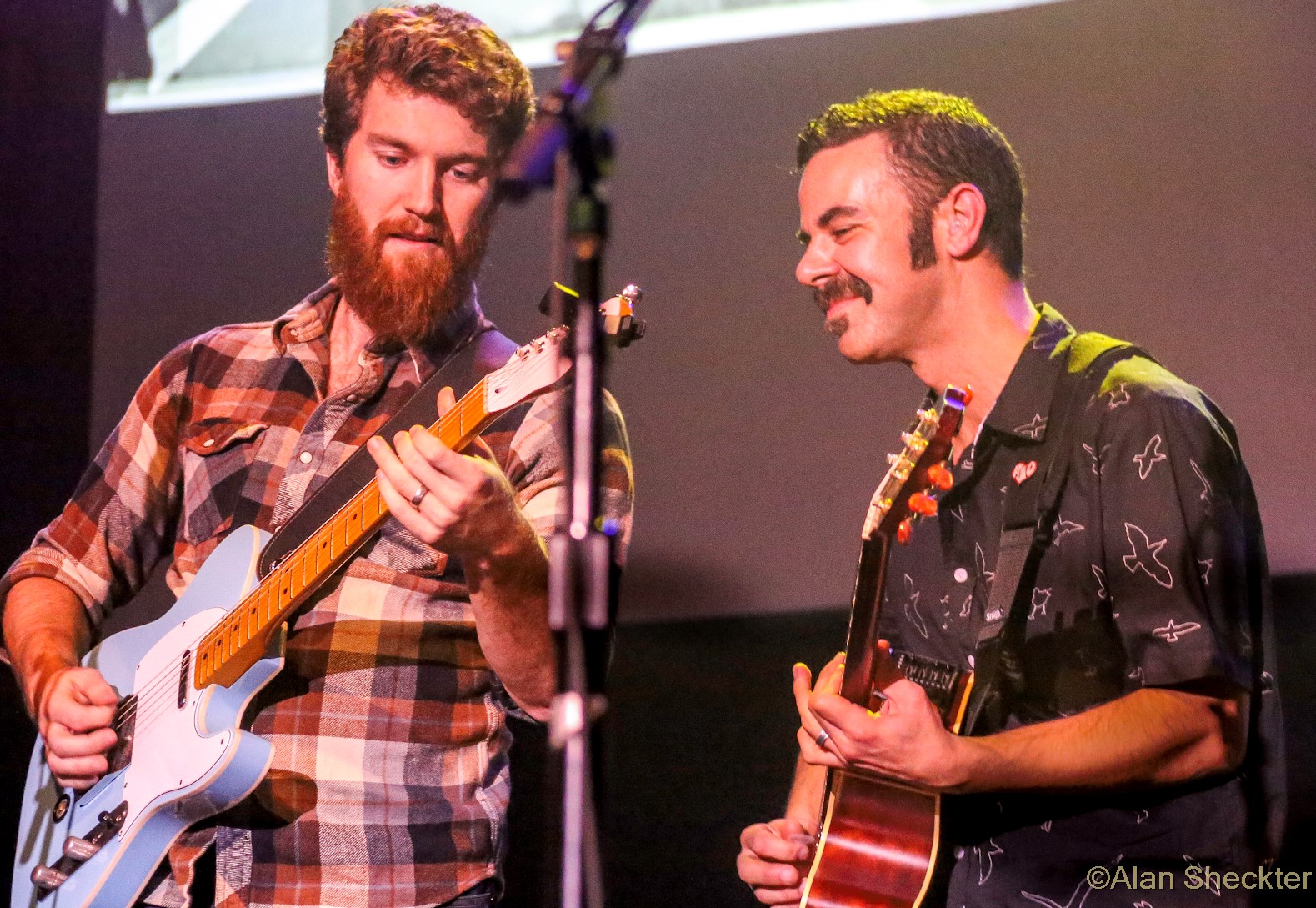 GL: That's a tough one. I was kind of always playing. I don't know when it turned into something I wanted to do as a career, but it's obviously come to that point. We started taking piano lessons when I was seven; my brother was a little younger. And of course being around all of those Grateful Dead shows and Phil Lesh & Friends shows, it was always there. I started off playing in bands with my friends in high school, and then as I got older I started finding people I really wanted to spend time with and make music with.
That coincided with Terrapin Crossroads opening and was right around when Midnight North was getting off the ground. From there it enabled us to play all the time, like five times a week, with various groups. We filled this musical community that turned into a clubhouse for the musicians. We had the luxury of taking our time, figuring out what we wanted to do, and getting better. I didn't know I wanted to be full time musician until Terrapin. It was something that I just did for fun and if the people would come and watch all the better.
GW: It's a very special community; clearly you and Phil [Lesh] were inspired by the rambles of the late Levon Helm, whose regular intimate gigs in upstate New York brought the community together in a way like never before.
Terrapin Crossroads isn't simply a mecca for the Dead and its fans, but a place where, in the jazz tradition of pop-up groups and impromptu sessions, has evolved into something much more substantial. When I hear Midnight North I don't immediately associate, Grateful Dead-oriented band. So what other bands inspired you and the others musically?
GL: First off, you're right about Terrapin Crossroads and what it's become. For Midnight North, Elliot [Peck] and I start bonding over Graham Parsons and Emmylou Harris songs, and not only Levon Helm's stuff with The Band but later in his life with Larry Campbell, Teresa Williams and his daughter Amy. Some of the most revered stuff the Dead ever did was the song-based stuff, the acoustic stuff. The material off American Beauty and Workingman's Dead are some of my favorites. Just focusing on the song, the lyrics, and the melody always interested us the most from the get-go. We've been pushing that direction from the start.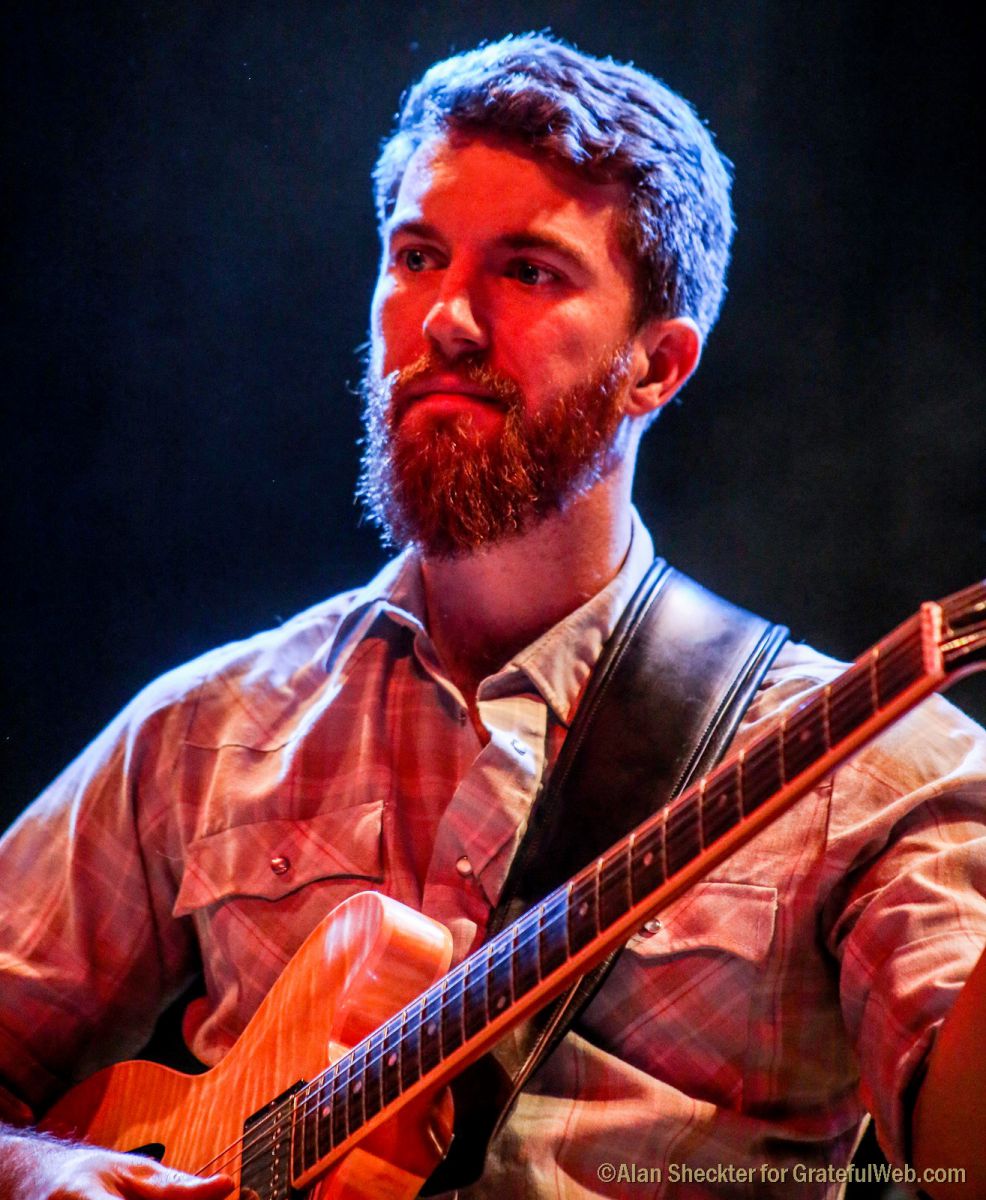 GW: I feel like there's been a folk music reckoning with the desire to return to roots.
So, you just wrapped up recording the new album at Greene studios.
GL: Yup.
GW: How has Midnight North evolved since the last album? What did you bring in creatively and collectively since the last recording?
GL: It was sort of a fragmented recording process, but we had that cohesive vision from the start. We would go into the studio whenever we had a couple of songs and a weekend off from tour, and we'd lay those songs down, so in that way it was fragmented because we didn't have the album written beginning-to-end. The songs were all road-tested, and what we wanted to push were the songs themselves. We didn't want it to have many big instrumental sections, which was a bit of a departure from our previous recordings, which might have featured more frequent guitar solos and instrumentals. That was fine for the previous records but for this one the songs came to us fully formed, we liked them that way, and they didn't need that instrumental expansion.
Our live shows are obviously a different story, we can take the songs and build what I refer to as "escape hatches" where we get to the end of a section, and we can either move right on to the next section, or we can explore. For the record we wanted to keep it precisely arranged, and do what the song told us should be the right move. That, combined with the songs being road-tested, we didn't do much over-dubbing at all. We were confident about the tunes and were singing well. We polished them a bit but they didn't need any improvisational breaks, they were solid as is. They're some of my favorites songs we've ever done. I'm really proud of how it turned out.
GW: Since your last album, Midnight North completed their first national tour. While the Bay Area is vast in its musical landscape there's something particular about getting out on the road and playing to crowds in different places. How did getting out on their tour change how you see yourselves as a band? How did that affect the music?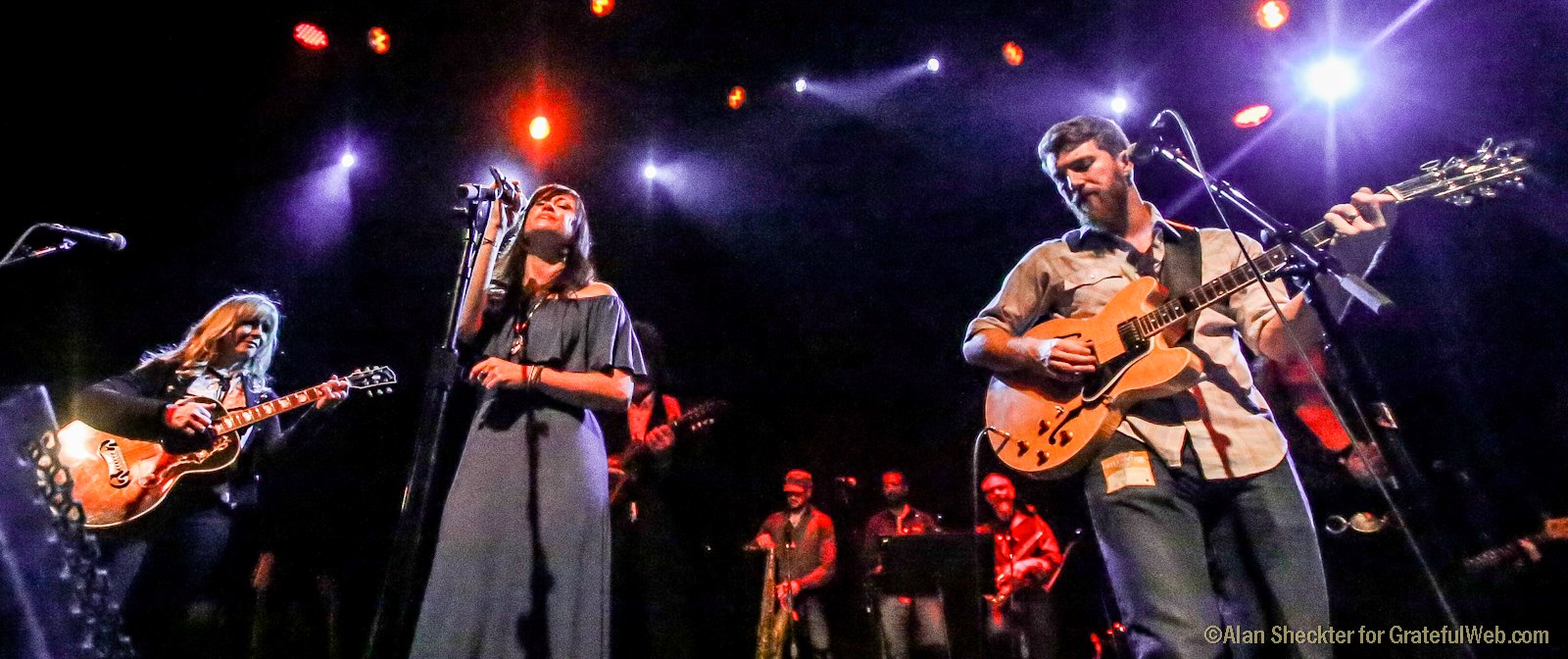 GL: We did our first tour outside of the West Coast in 2015, and Elliot and I immediately started writing songs about being on the road. That tour was only two weeks, which isn't that much especially compared what we've been doing recently. But it was our first taste and we started getting that sort of effect to [the songs], almost immediately. In addition to having a musical theme we wanted to pursue, making sure the tunes were precise and the melodies were as good as we could make them. Lyrically we had something in the back of our minds that both of us wanted to talk about. Both of our songs independently started taking on that character. There's something about a band exploring the country together for the first time. All of us in the band have traveled a lot but not together and definitely not in this sort of situation. That became a big theme and something we stuck to.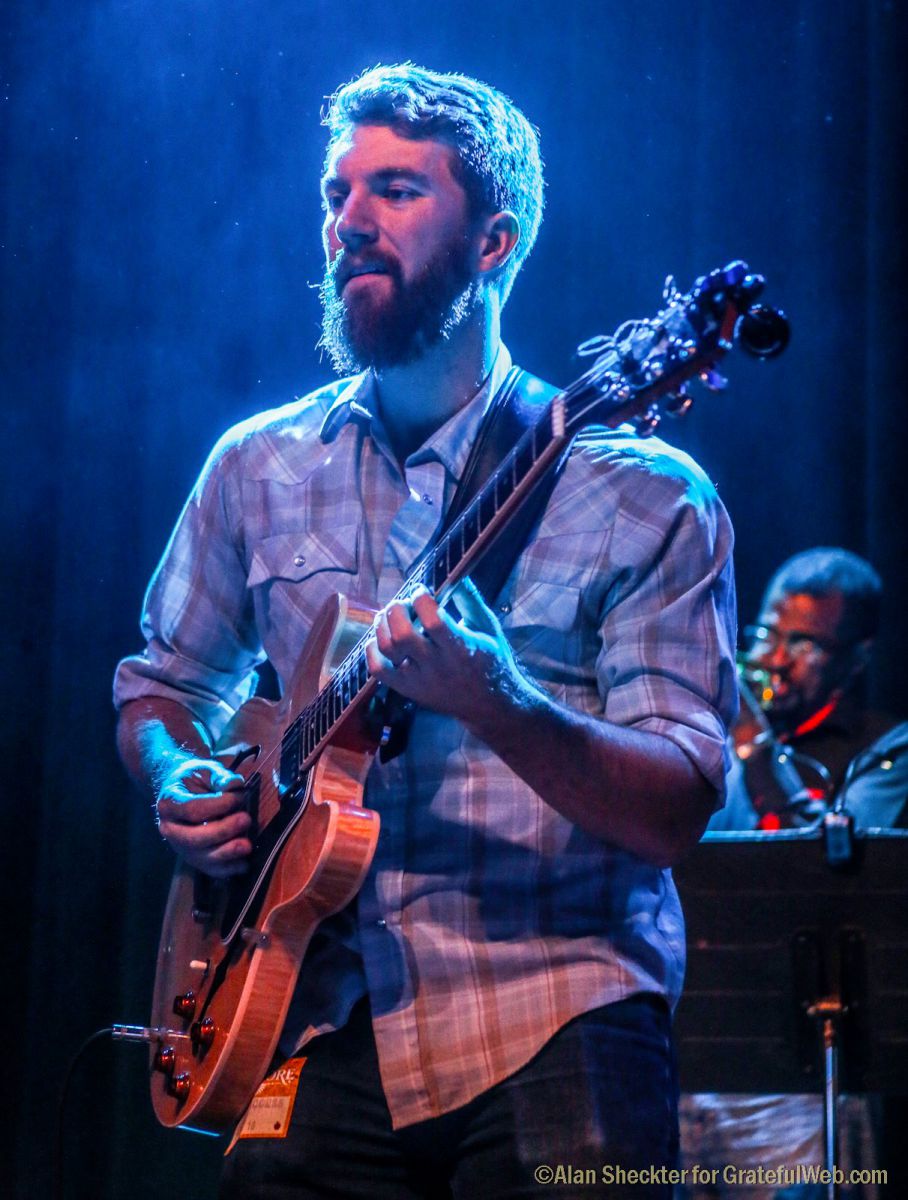 GW: You obviously have your own background having grown up on tour at times. But the others in the band, Elliot Peck and Alex Jordan, might have their own stories. Speaking of which, ya'll have some chemistry like you've known each other your whole lives. Can you talk about how long you've known each other and how you came together?
GL: Well actually, we haven't known each other for very long. It fit really nicely, especially considering the comradery in the music we wanted to make, and our collective influences, that sort of old country-rock, harmony singing. Alex Jordan joined the band about a year or so in. He brought his strong vocals into the fold so we had those three part harmonies. We could channel those harmonies of American Beauty and Workingman's Dead, again for example. Also CSNY, and The Band.
It's all sort of a product of Terrapin Crossroads, because we meet all these people and get introduced to all of these wonderful scenes. It accelerated our growth collectively and individually, which enhanced the chemistry for sure. We all bring our background but we're in this incubator together which really pushes it along.
GW: I'd imagine, as a musician one of the biggest challenge of captivating an audience is even having people's attention. Maybe that's a blessing of the Crossroads, that there was a crowd to see you guys grow together in the first place. That interactivity probably just breads creativity.
GL: Yeah, absolutely. Now that I know, the only piece of advice I'd ever give to a band is to play as much as possible, and to play in front of people. Not everyone has that opportunity and we're very lucky to have it at Terrapin. We could have been rehearsing in a garage forever, but we'd be nowhere without being able to play at Terrapin once a week. We just got off our big April tour with Twiddle and we can feel the difference having just been at it for almost a month straight. It's the energy of the people there, and also repetition, and keeping us go.
GW: Yeah, that was an ambitious tour. And you played [New Orleans] Jazz Fest also, which is huge.
GL: Yes we did!
GW: Awesome. We'll I'm looking forward to seeing how all of this will transpire with performances at Terrapin. Invigorated from tour and all.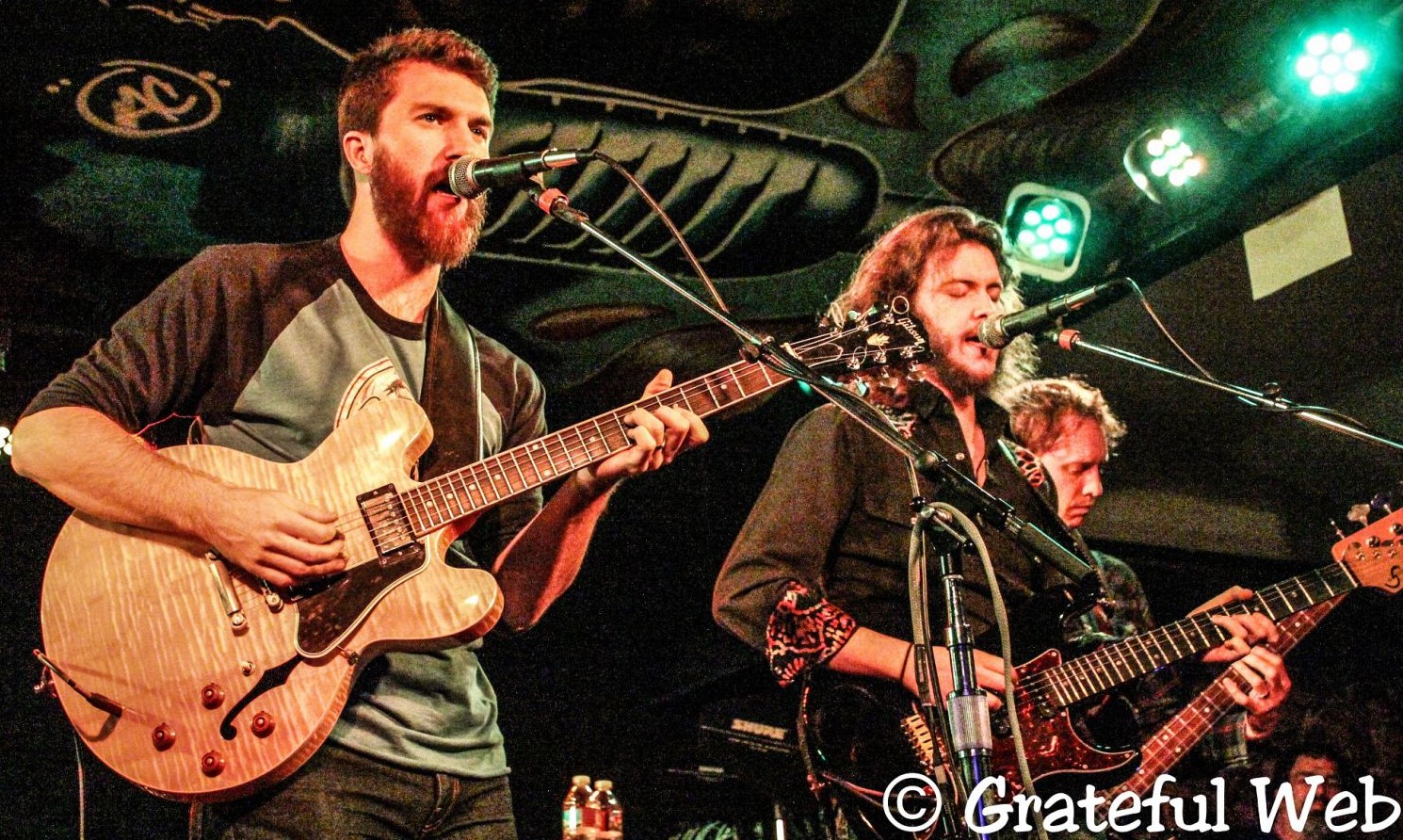 Ya'll also have some exciting gigs coming up including shows in Boulder, Colorado at Boulder Theater and of course the album release at Great American Music Hall in San Francisco.
GL: Yes.
GW: As a Boulder native, I'm curious what your impression of Boulder, its crowd, and the musical community is like out there.
GL: We've been there once before, and it was last summer. We opened for a Dead & Company after party that was headlined by Tom Hamilton & American Babies. It was at The Fox Theatre and it was amazing! We were humbled that there was pretty much a full house for our opening set and they rocked out with his. Tom sat in with us on "Viola Lee Blues," and it was great. We only spent about six hours in the town, so we can't wait to come back. It's going to great. This time we're opening for Nahko and Medicine for the People and the Twiddle guys were talking them up. We can't wait. Then at the end of the month I'll be coming back with The Terrapin Family Band for two nights [at the Fox Theatre.] I'm really excited to spend more time in Colorado, Boulder and the rest. We'll be doing Denver and Aspen too. It will be only our second time to Colorado.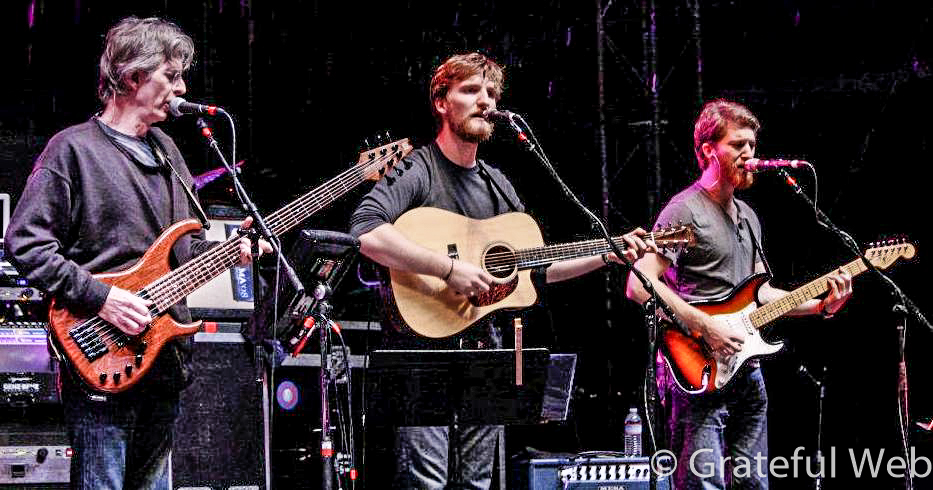 GW: Awesome. The fan base there is the best. Of course I'm biased.
You also have the Great American Music Hall album release show coming up, with the usual Terrapin regulars (special guests Phil Lesh and Scott Law.) What does that venue mean to you guys? I remember you played that tribute show to The Band there fairly recently. Seems like a special spot.
GL: That was one of the first venues we played as Midnight North. We opened for some friends back in 2012. It's a magical historical place, especially in the grand scheme of San Francisco music. It's been amazing to have the opportunity to grow there as a band. It sounds wonderful and the staff is top notch. Sometimes in big cities it can be hard to connect to a fan base because there's so much music going on. It can be challenging to pull a big crowd and really entertain them, but the last few times we've been to the Great American we've really felt that San Francisco love, especially with that most recent one, where we sold out (The Band tribute show), it was incredible. We're really excited to do it again, and it seems like the perfect place to release our album. Our friend Victoria George and her band will open and they are amazing. I think we've got some other friends working as special guests that we'll announce later. It's shaping up to be a special night of music. I can't wait.