Nearly past his bedtime, this tween prodigy opened for B.B. King. Who then could have guessed that decades later, guitarist Joe Bonamassa would illuminate that statesman's "Nobody Loves Me Like My Mother' in front of the sold-out Chicago Theatre?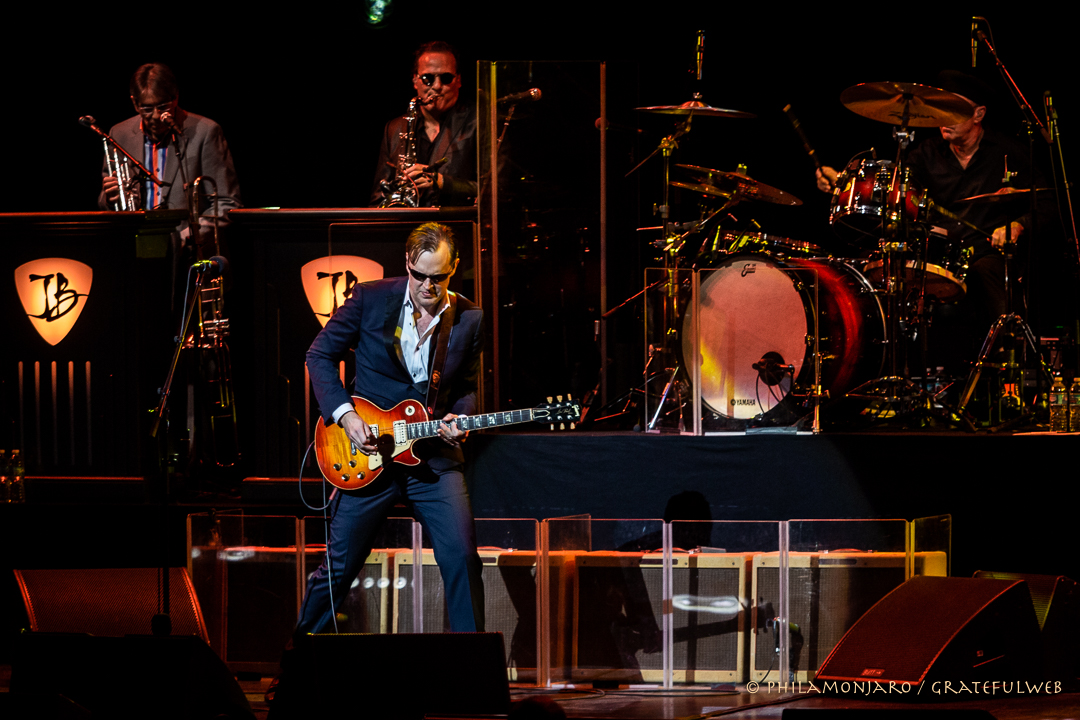 Ask a die-hard fan, 'What's the big fuss?' and they'll roll their eyes. Joe may not be a household name, but he's the real deal. His tear-in-the throat voice, heart-pounding solos and technical precision melded together like nobody's business at this sold-out, second-night appearance. Truthfully, though, that's nothing new. He's enthralled audiences for years, but the more remarkable thing is that he's been brave enough to experiment in various genres, and in doing so, always keeps his set lists fresh and exciting.
Promptly, he graced the stage, sharply dressed in a crisp, black suit. Among the sea of hardened blues addicts, a pocket of young folk sat. Joe lost no time in getting the set rolling. He flaunted heavies, "King Bee Shakedown" and "Evil Mama" from recent album 'Redemption' before handing off the first of many instruments. But first, with slide as stinger and pull-offs riding the beats, Joe took his band into frenzy-mode.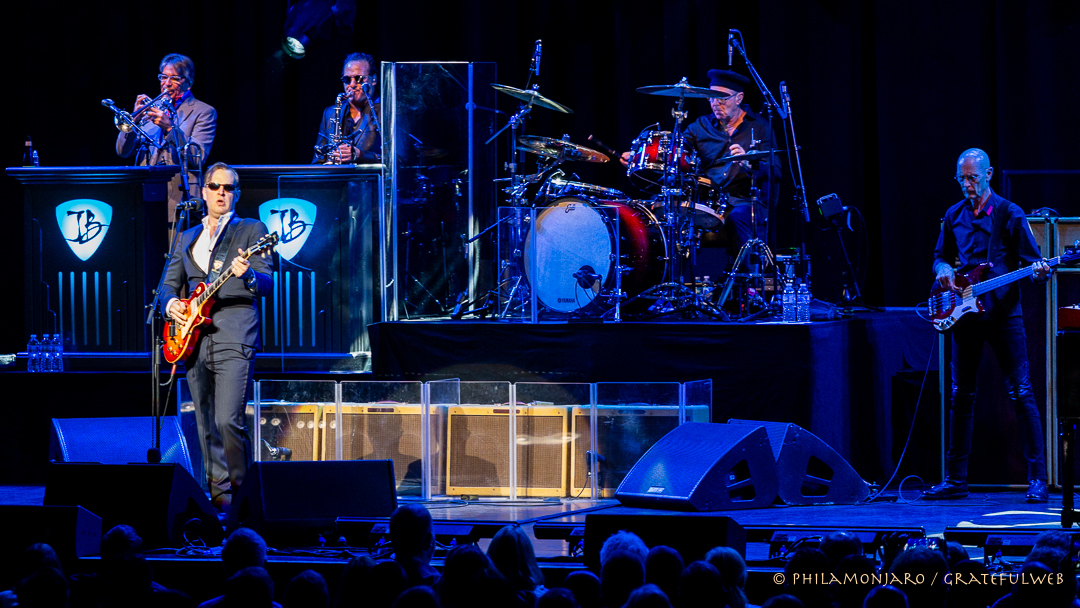 With this last album still clearly in mind, the band unbuckled 'Just 'Cos You Can Don't Mean You Should'. With keyboardist Reese Wynans cocking the steering wheel, the talented band settled into a roots-defying groove.
Joe's band is one of the best out there. Besides Wynans, his touring crew consists of drummer Anton Fig, bassist Michael Rhoads, trumpeter Lee Thornburg, saxophonist Paulie Cerra and stylish Australian backup vocalists, Jade Mac Rae and Mahalia Barnes, whose strident harmonies and choreographed dips helped create a stunning, stage tableau.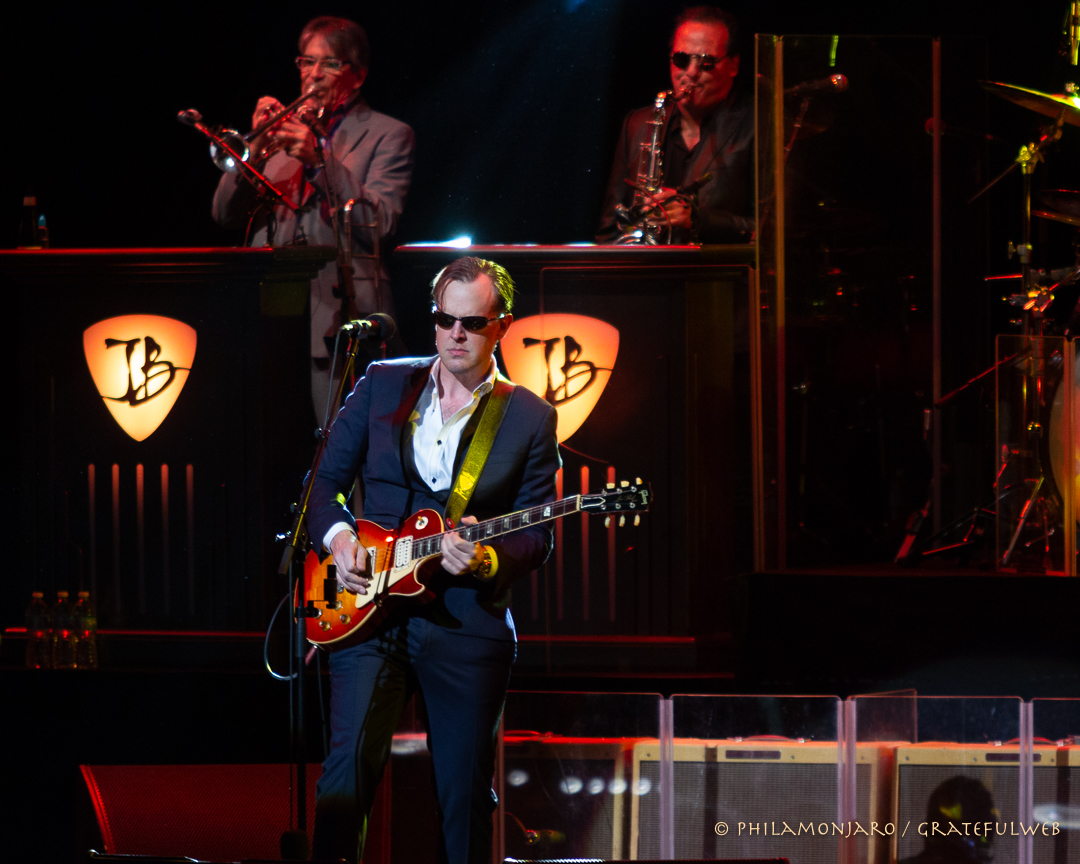 The set list was so full of winners that it's hard to pin down the highlights, but Joe's gut--wrenching interpretation of 'Self-Inflicted Wounds' was certainly a sure seller for anyone doubting his vocal confidence and sincerity. The minute he uttered, "You've got a lot of nerve," that clear voice conveyed a striking degree of menace, yet restraint. By the last stanza, a blissful hush had fallen over the room.
Joe's slide on "This Train" gave this classic a vengeful bite. In contrast, on "Blues of Desperation," the instrumentals, dystopic, the rhythms, forceful and riddled with suspense. Hopefully, the amazing lyrics of "How Deep This River Runs" (Blues of Desperation, 2016) were picked up by the fans: "Tread water 'til you can't float." Tim Curley's 'Sloe Gin' was phenomenal, and has, deservedly, become one of this showman's signature songs. Another shift in mood when the band raced into Delaney and Bonnie's "Well, Well".
Blistering horns and a cool, cha-cha beat washed over Albert King's "I Get Evil" but it was back to the Delta for the afore-mentioned B.B. King classic. Really pumped and not to be undone, Joe and company then tumbled into John Mayall turf with The Bluesbreaker's "Little Girl." "Last Kiss" employed all of this crew's magic, but Joe's manic drive and searing vocals were clear contenders.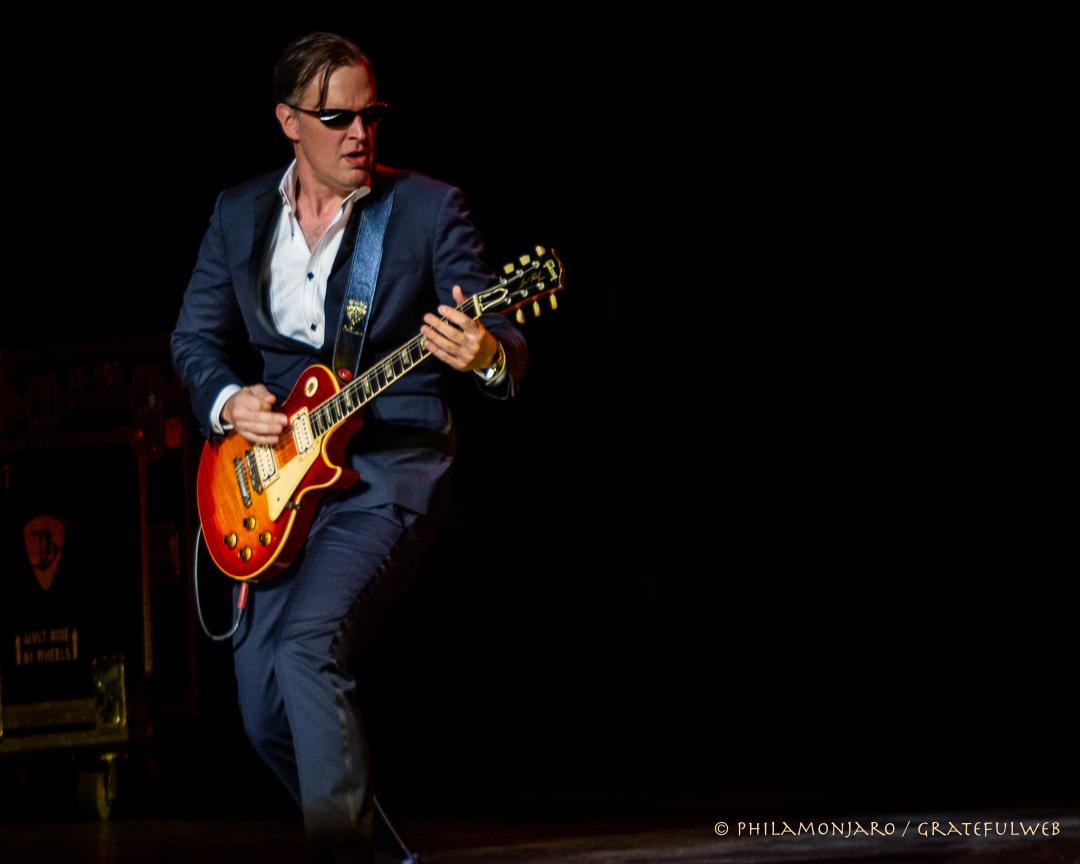 The encores exceeded expectations. Alone, under the subdued spot, Joe's acoustic mash up of flamenco, blues/jazz and acid rock on "Woke Up Dreaming" cast an exceptional spell. Folks who'd seen it before wore smug, 'Told you so' expressions. First-timers were simply giddy.
Overall, the sound was top-notch. Tenth row seating sometimes translates into a bass-heavy, throbbing experience, but the balance on this night was impressive.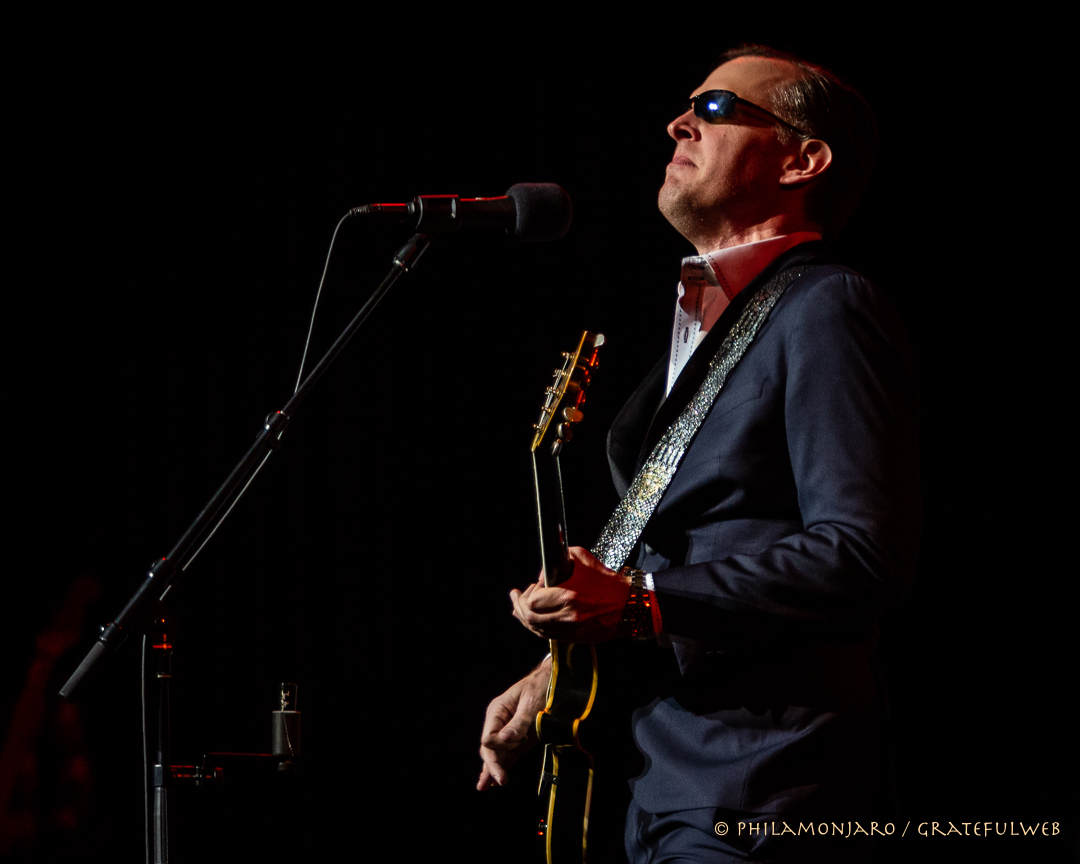 The silky-smart changes and easy-going timber of 'Mountain Time' (So, It's Like That, 2002) brought everyone to their feet. Joe's solo was smooth and infectious. Shifting seamlessly between songs, Joe and his ace band created stunning textures. Three hours of nonstop entertainment is certainly a testimonial to their collective talents.