"Words, that is all I have to take your heart away," sang Manchester's Bee Gees. Perhaps that heartfelt sentiment exemplifies the soul of the three-day, annual "Louder Than Words" Fest, once more housed inside the historical walls of the Principal Hotel, a former insurance company, with beguiling stained-glass windows and winding stairways.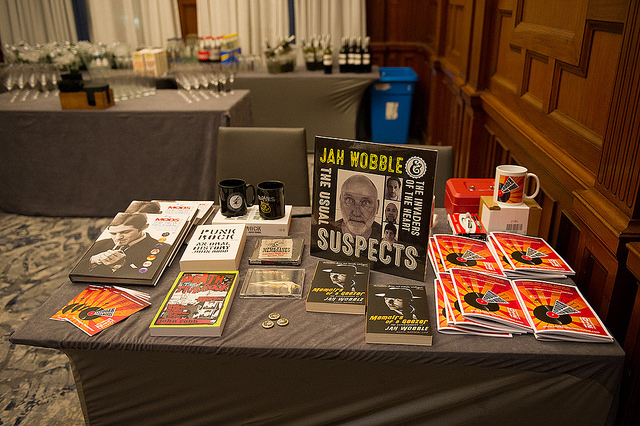 Now enjoying a fifth year, the annual event was sponsored by Omnibus Press and featured a host of impressive, contemporary speakers and musicians. The related booklet listed a clever cross-section of lectures and interactive conversations that would appeal to all ages and types.
Opening night featured the famed bassist/producer Jah Wobble, who was a long-time member of Public Image and has enjoyed a solo career and collaborations with the Modern Jazz Ensemble and more.
More events followed on Saturday morning. One relevant choice was "Black Female Voices: Shaping the sound of Manchester Music". An earlier chat with Louder Than Words co-founder, Dr. Jill Adam, revealed that she was very excited about hosting more female-centered events, so it was no surprise when Clock Tower 6 featured 'Time-Traveling Suffragettes' AKA Kitty and Lilibet, who derive their repertoire from Music Hall classics.
In a panel fronted by Louder's Simon A. Morrison, he spoke about forging a lucrative career as a music writer. Another intriguing theme was 'Eye Witness Punk Power: The spirit of '76 and Beyond.' This forum featured something equally special; it contained "the only color photos from British punks' first wave."  And for those seeking something even more specific, there was "Smashing It Up: A decade of chaos with the Damned."
The charismatic Liverpuddlian Pete Wylie (The Mighty Wah) spoke about his many TV and radio appearances, which include The Culture Show and BBC 4's "Pop on Trial." Another highlight was a talk by Celeste Bell, who reflected back on memories of her late mum, Poly Styrene.
Whilst the assortment of speakers was impressive, the landscape of the venue, itself, added to the enjoyment of the experience. Who wouldn't have wanted to climb the marble stairway of the Clock Tower to revel in the legacy of Steely Dan later that very afternoon? In that same area, another important theme was addressed in "Oh Bondage, Up Yours!" This one promised a "women and subculture" panel discussion.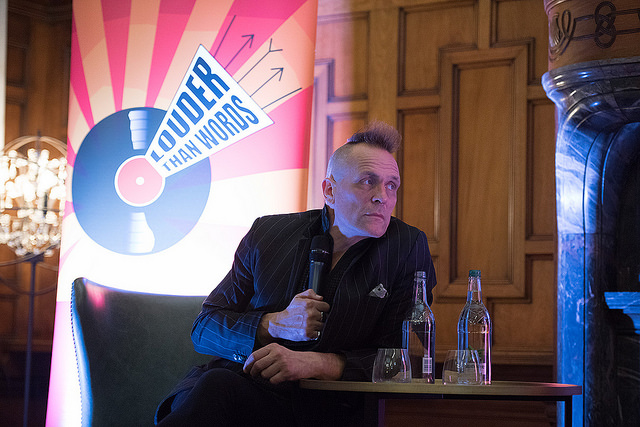 Sunday, famed interviewer, musician, and event co-coordinator John Robb conducted a fascinating Q & A with Wonder Stuff frontman Miles Hunt, who has published 'Miles Hunt Diaries 90-91' and 'Miles Hunt Diaries 92-94'. Later that day, participants enjoyed a compelling talk by music journalist Martin James on how to avoid a "publishing nightmare."
And for any admirers of the long-standing American Poetry Slam movement, it was delightful to witness the same kind of appreciation for this art form across the pond. Anyone attending this fascinating fest would probably agree that the information disseminated over the three-days was high-quality and that the fest provided many opportunities for some supreme networking.