Chicago's seventh annual North Coast Musical Festival satisfied thousands of EDM mavens over this sunny Labor Day Weekend, but headliners The Revivalists also rocked their New Orleans influenced sound to a huge crowd.
You could feel the excitement in the air as the vibrant Revivalists claimed their coveted spots on the Coast Stage. Frontman David Shaw's signature grainy voice truly brought out the visceral lyrics that earmark the New Orleans-based ensemble. The early evening set was exhilarating from the get-go, with each musician reacting physically to their respective parts. But it was Shaw that leaped into the audience several times, stomping like a wild beast across both crowded corners of the stage.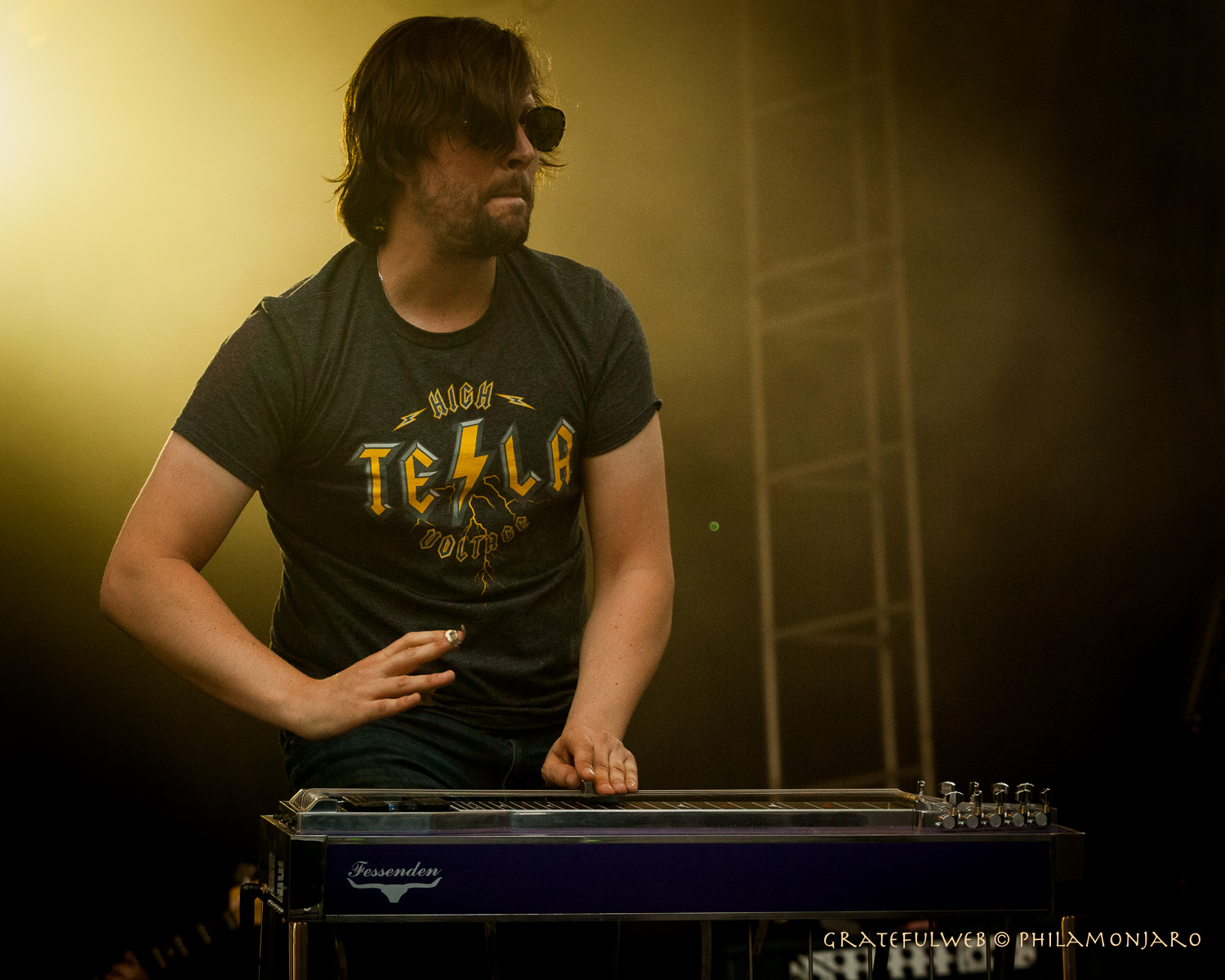 Each band member was a showman in his own right, but pedal steeliest, Ed Williams, undeniably was having the time of his life, deriving inspiration from some spirited women that mouthed and acted out the narratives. And in keeping with past Revivalist protocol, sparse guitar progressions quickly escalated into full-blown jams. Perhaps part of the allure is that this is a band that really cares and that thoughtfulness comes through in their creative output. New Orleans, a city known for having deep, cultural roots, has recently endured tragedy, which the band hopes to address by raising funds through their concerts.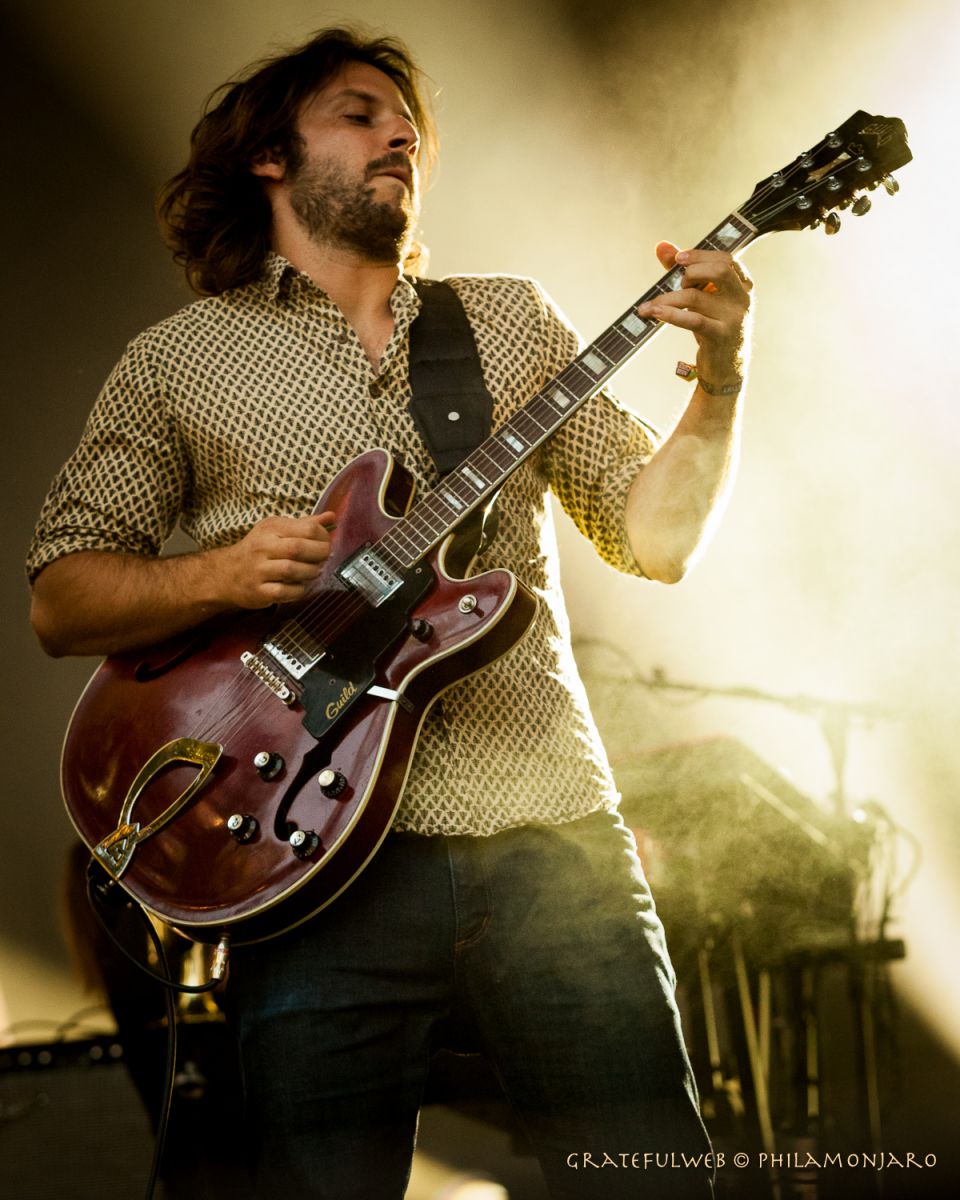 The Revivalists are: Zack Feinberg (guitar), George Gakas (bass), Andrew Campanelli on drums, Rob Ingraham on sax and Michael Girardot, who does a fine job doubling on keys and fiery trumpet. Last year's album 'Men Amongst Mountains' exemplified their contemporary fervor in the studio, but this band certainly excels onstage.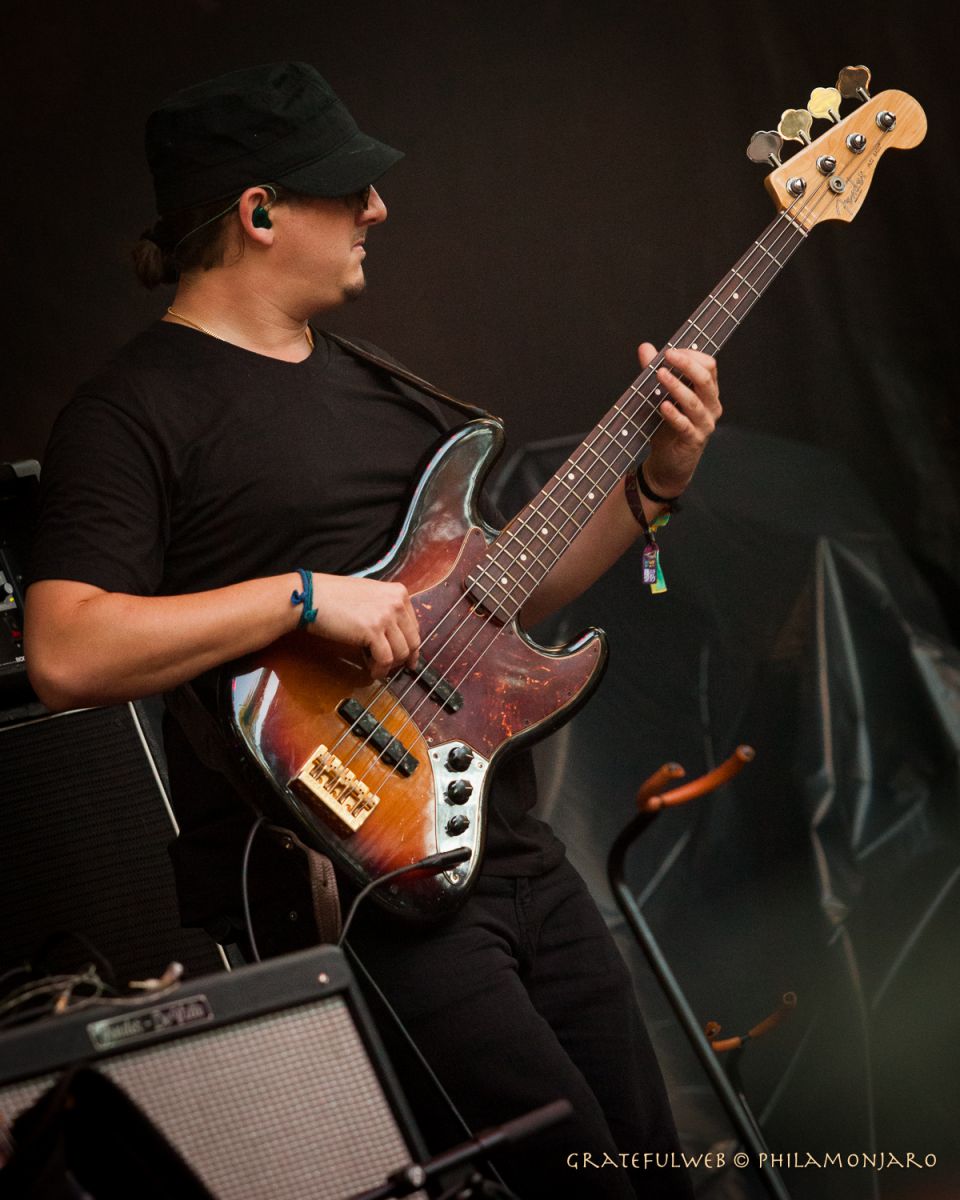 The Revivalists worked the crowd into a frenzy, demanding almost constant audience participation. Even when the the lyrics grew dark: "You got your bullet-proof vest," the young audience reacted with profound appreciation. That adoration continued when the seven-piece band sang about "the story of the south."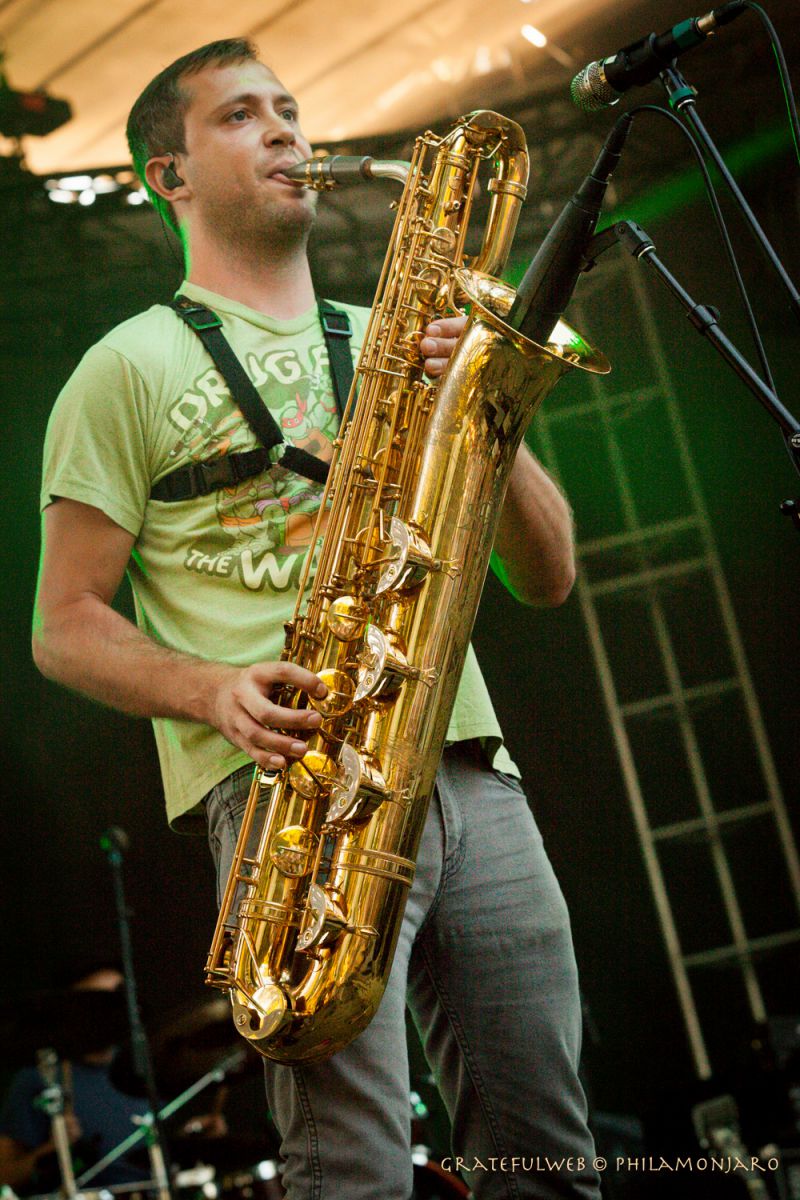 "My baby told me you gotta get paid if you wanna win," Shaw bellowed, fusing anger and hurt. Williams and company filled out the spaces with killer transitions. Shaw had his long hair pulled back and deftly dodged the one wild strand that seemed determined to brush against his face, Williams was super aware of the dancing young women stage left, shooting up smiles as he screeched out blistering chords. There was a lot of diversity in the way the songs were arranged. Shaw did not stand on ceremony when rapping out a series of  angry messages. After he shouted, "Stand down," the band replied with steamy sax and relentless bass lines.
But when Shaw wondered, "Isn't anybody home? anger turned to mercy. And that pensive juncture became the perfect spot for a dreamy trumpet solo. Outstanding riffs also surfaced in "Never throw your Love Away'. The final songs were also noteworthy, especially when the amped-up singer marched across the stage threatening, "Come here tonight if you want to start a fight." The Revivalist's dynamite set not only aroused a range of emotions, it whet the appetite for the remaining fare.